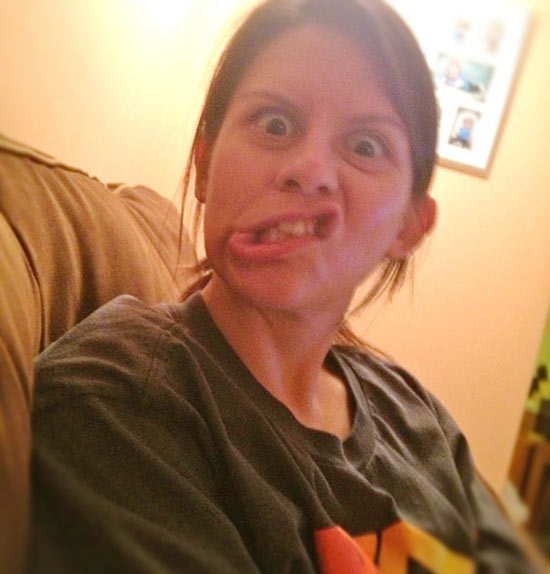 The Small Rebellion is a playful group of escape artists who share a joyful, indomitable childlike spirit and are not afraid to let that spirit come out to play! They're united by a common goal of fighting Adultitis and the doo-doo heads who embrace its ideals. Quite frankly, they're pretty much the coolest people on the planet. Here's one right now…
• My name is… Melissa Ross.
• My hometown is… Granite Falls, MN
• My biggest dream…is to raise my son to always be healthy, happy and as fun-loving as he is today.
• My inspiration…is my son, Sam, who is 3 1/2.
• When I was a kid, I…used to play outdoors all summer long. My siblings and I would always be on the lookout for really cool things in nature. Anything from shells along the river bank to shiny rocks walking down the gravel road, to insects, frogs and crawfish in the drainage area. Everything we did was an adventure. We could make a grove of trees into a secret world all of our own.
• My favorite childhood toy was…my Mrs. Beasley doll.
• One way I stay childlike is…being hands-on when showing my son how to do the fun things I used to do when I was a kid, like rolling down hills, swinging, digging in the sand and dirt. Singing and dancing when a good song comes on or making goofy faces just to make someone laugh.
• What I know so far…Not to take myself too seriously and always be the first to laugh at myself. Not to be afraid to stop and smell the roses once in a while and to always look at every part of life as an Adventure. Also, it is OK to get yourself messy and dirty all in good fun.
• My favorite things about "Kim & Jason" is…the way you can affect the lives of so many people in such positive ways.
We saved a space just for YOU in The Small Rebellion — join the tribe of rule-breakers and sign up to become a K&J Insider today!