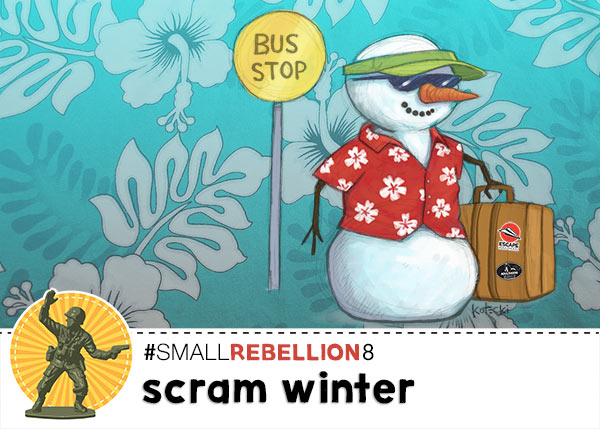 This year, Old Man Winter was especially diabolical. We got tired of waiting for him to leave, so we took matters into our own hands and invited others to join us in a Small Rebellion we called Scram Winter.
The MISSION: Sometime between now and the last official day of winter, ignore the snowflakes and subzero temps and host a tropical party indoors! Do it with your family, some friends, or invite a whole cruise ship full of people; the only requirement is to be creative in your avoidance of the evidence of winter! Jack up the thermostat. Serve tropical drinks. Blow up some inflatable palm trees. Wear Hawaiian shirts (and don't forget the shorts!)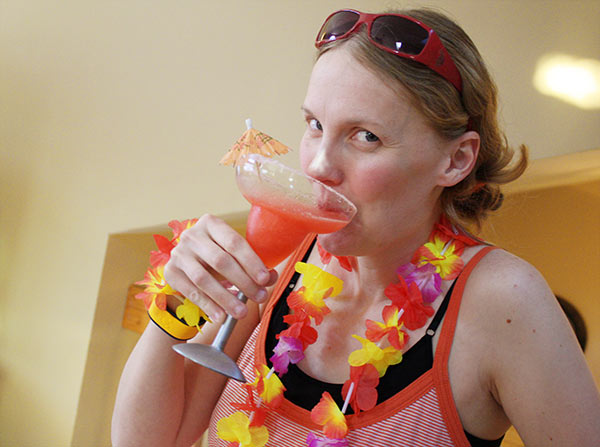 We invited about a dozen people and jacked up our thermostat to 82º about two hours before they arrived. We made up some frozen strawberry margaritas, complete with tiny umbrellas…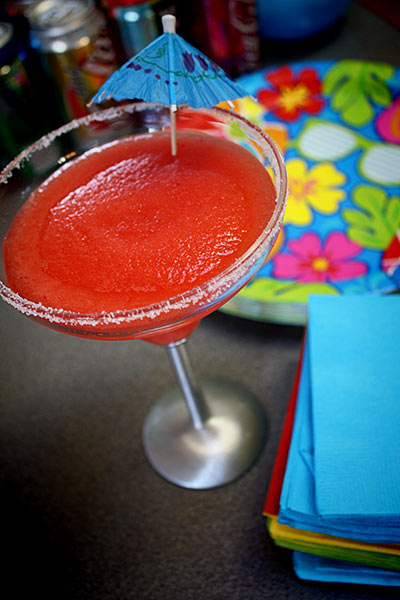 …ordered pineapple and Canadian bacon pizza…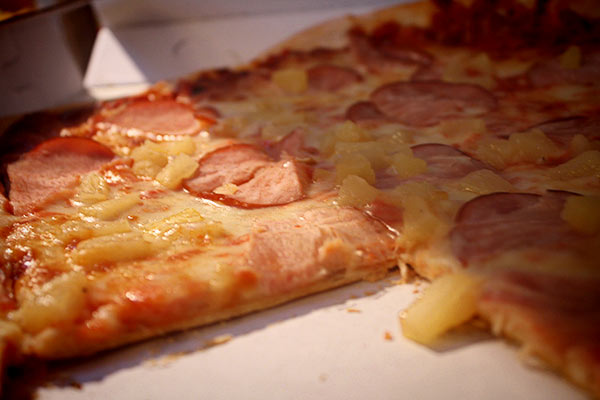 …and nibbled on these colorful and tasty fruit kabobs!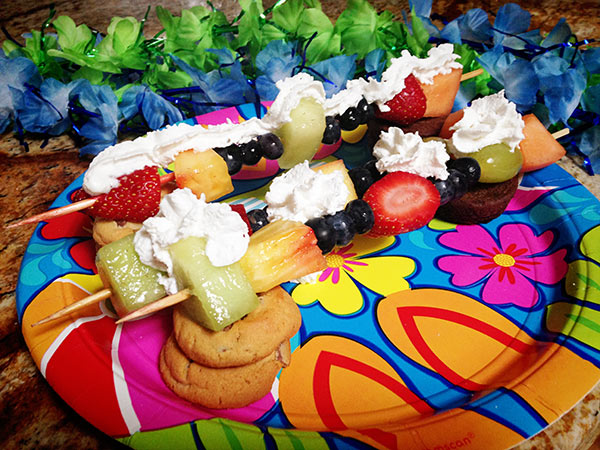 We decorated the space with some bright flowers and other fun decorations.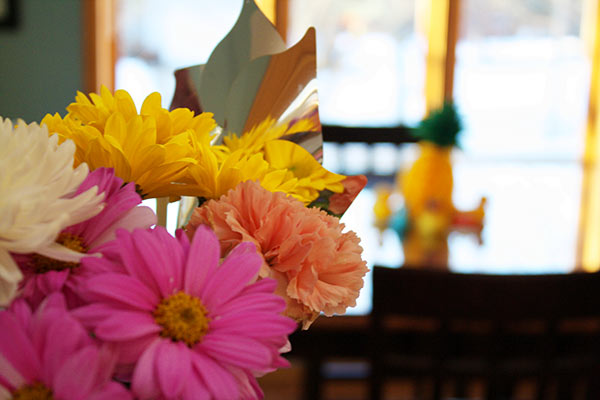 Although there was still snow on the ground outside, inside was tropically toasty. We even had Hawaiian-themed music playing to tie it all together.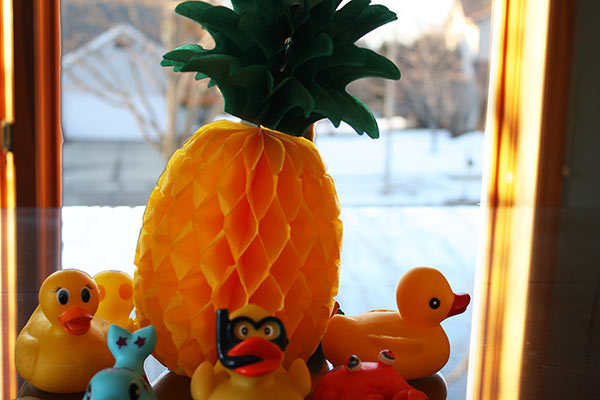 Of course, we invited people to wear appropriate attire…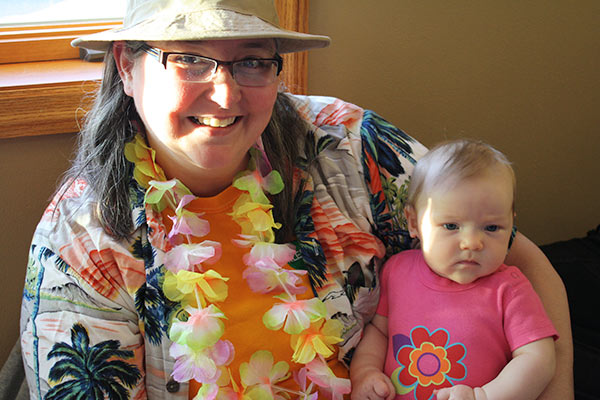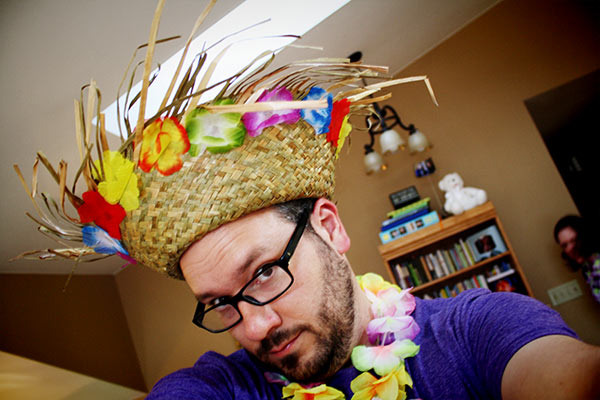 …and I set up a poor man's green screen (a lime green table cloth) and took photos that I could (kind of) easily swap out for tropical backgrounds: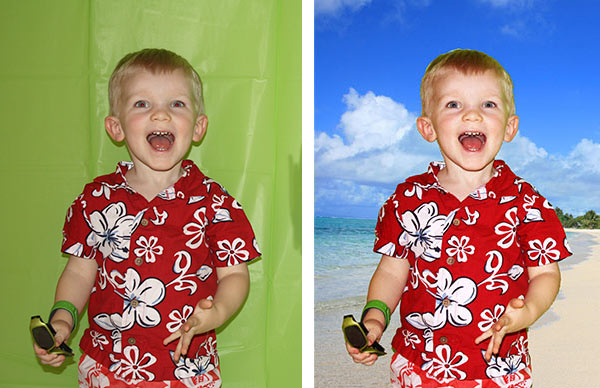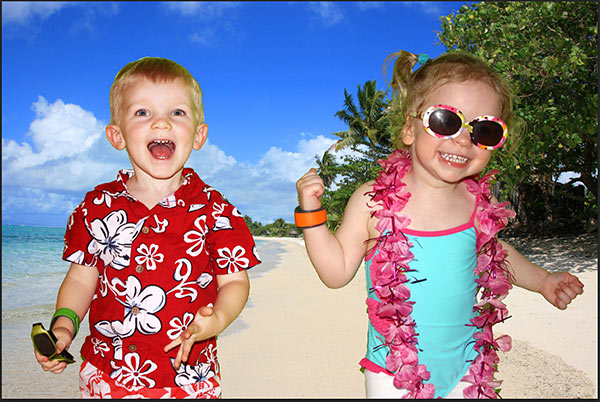 Almost like being there!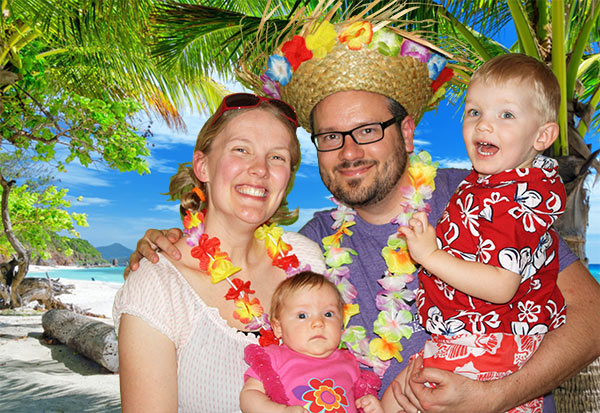 It was a blast. And the furnace was up so high, it almost made walking back outside a welcome relief! You can check out the way other people's Scram Winter parties turned out over here.
If you ever feel like winter is gaining the upper hand in your fight against Adultitis, hosting a Scram Winter party of your own is the perfect cure! Click here for more inspiration.