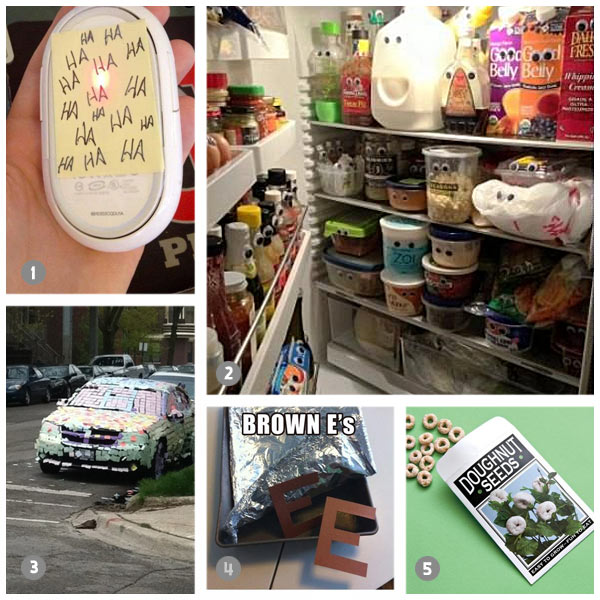 Here are five pins featuring fun (and relatively harmless) April Fool's Day pranks.
1) Malfunctioning Mouse – Get your cube mate good.
2) Googly Good Morning! – What a great use of googly eyes! (We sell those, by the way.)
3) Post-It Car – Just a little reminder of where they parked their car.
4) Brown E's – A cruel joke for those who were expecting a chocolate fix.
5) Doughnut Seeds – Brilliant! I only wish they worked.
Want even more Adultitis-free inspiration?…