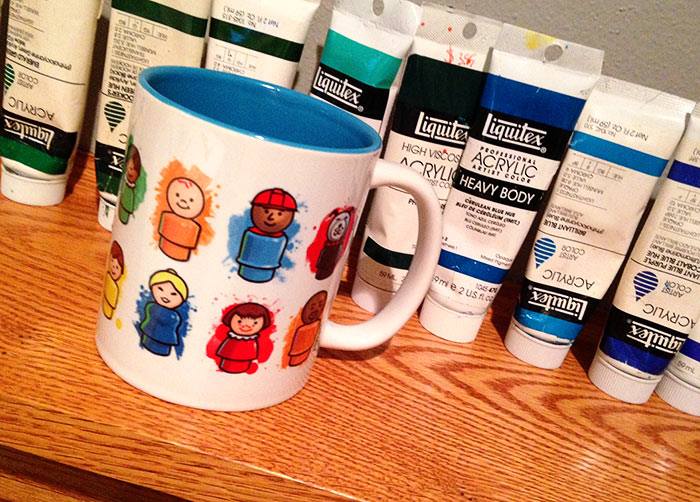 • We're playing Show & Tell, and you could win this limited edition "Up with People" mug or a Lemonade Stand gift certificate. All you need to do is email a photo of you with something you still have from your childhood to share@escapeadulthood.com. More details here.
• Love this idea for immortalizing your favorite tweet by laser etching it into wood or metal.
• Where does all your time go? You think you know, but I bet you'd be surprised. Here's a neat tool by Erin Greenawald to help you get to the bottom of things and find more time for the stuff that's most important to you. Maybe you won't need that 8-day week after all.
• A thoughtful article by Penelope Trunk on why Generation Z will revolutionize education. Here's hoping!
• World-famous animators picked the top 100 animated movies of all-time. 2013's big hit Frozen clocked in at #67 and one of my favorites — The Incredibles — ended up at #5. Where does your favorite rank?
• Pretty neat: A Periodic Table of How Kids Play. (Hat tip to NerdQuest HQ)
• Give your kids a cool secret spot in the backyard by building them a kid fort out of sunflowers! By the way, if you haven't spent any time with Zina at Lasso the Moon, you really should.
Finally, some posts from around here you may have missed:
• What if money were no object?
• Remember Stanley
• Homeschooling Lesson: Gravity!