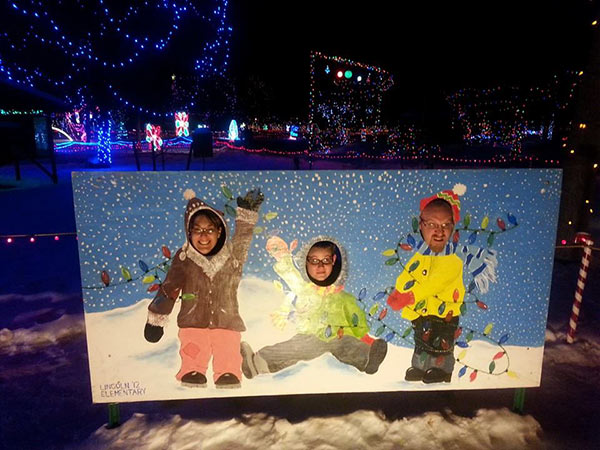 The Small Rebellion is a playful group of escape artists who share a joyful, indomitable childlike spirit and are not afraid to let that spirit come out to play! They're united by a common goal of fighting Adultitis and the doo-doo heads who embrace its ideals. Quite frankly, they're pretty much the coolest people on the planet. Here's one right now…
• My name is…Noelle Tetzlaff.
• My hometown is… West Valley, New York.
• My biggest dream…is to travel to London and Rome.
• My inspiration…has always been my children.
• When I was a kid, I…used to sit with my boom box radio, waiting for my favorite songs to come on so that I could quickly press record on the tape deck.
• My favorite childhood toy was…my stuffed lion that my Mother made me. He traveled everywhere with me, from Japan and Korea, back to the States. In fact, he still lives with me!
• One way I stay childlike is…to act silly with my teenage/adult children. I love to "car dance" as horribly as possible while driving them places. I also like to sing along with the radio, in my opera voice, changing the lyrics to sing about random thoughts and completely nonsense topics.
• What I know so far…No matter where you are in life right now or how old you get, it is never too late to be the person you want to be or to stop chasing your dreams.
• My favorite thing about "Kim & Jason" is…the comic strips and the wonderful stories they tell about their experiences being "kids". It makes me want to run out and do silly things too!
We saved a space just for YOU in The Small Rebellion — join the tribe of rule-breakers and sign up to become an Escape Adulthood Insider today!