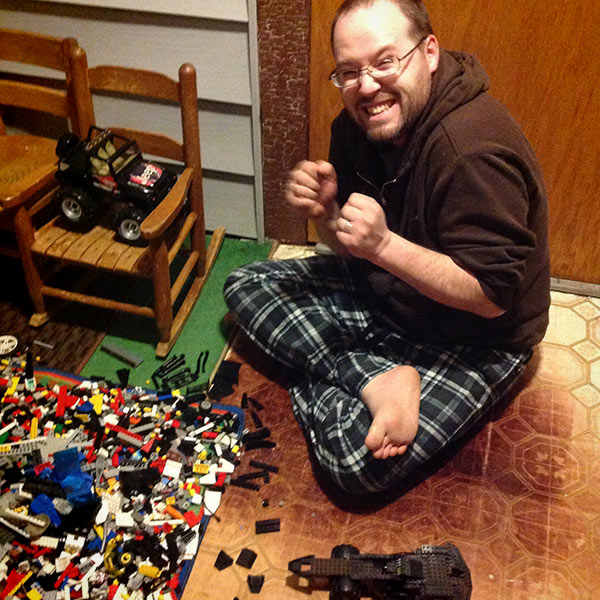 A while back we asked you to send us a photo of something from your childhood that you still have. Our winning entry comes from Joel Conley, who wrote:
I saved all my Legos from when I was a kid, for my kids, right? We play with them often spending hours sitting on the floor surrounded by the colorful building blocks of imagination. Sometimes I get so wrapped up in my awesome Lego creation that I look around and realize the children have gone off to pursue other interests. I shrug, and build on.

P.S. I married a woman who also kept her awesome Lego collection… For her kids… Right?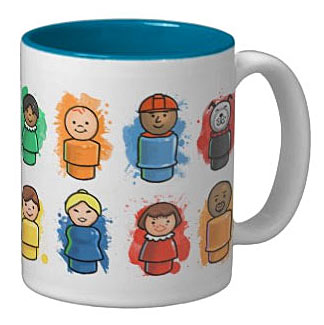 There is no doubt that Joel's childlike spirit is shining through big time in this photo. For his efforts, Joel gets a $10 gift code to the Lemonade Stand and this neat "Up with People" mug. Congrats, Joel! And thanks to everyone who played!