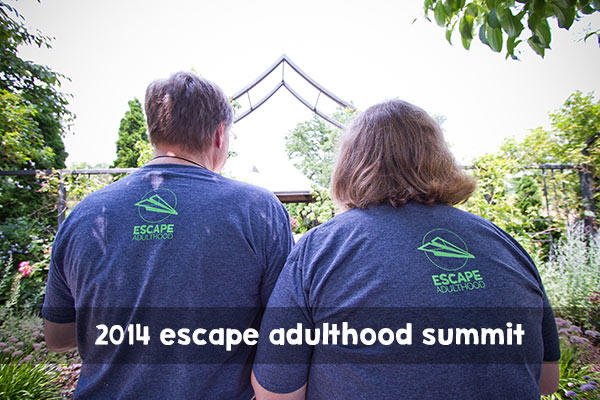 An Escape Adulthood Summit is made up of many things, including Show & Tell, Recess, and the opportunity to eat dessert first. This year, there was even an ice cream truck! But the most important element — by a mile — are the people who attend.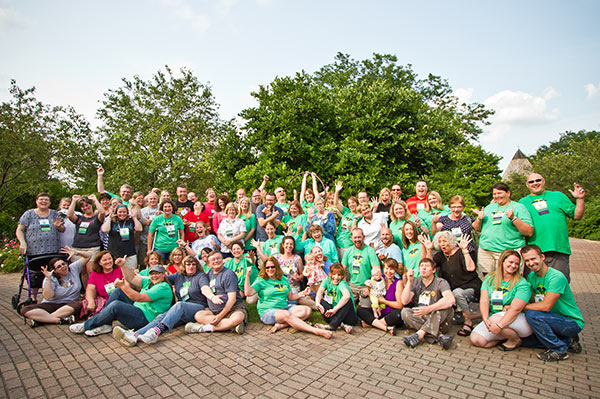 Over sixty people hailing from 10 different states convened in Madison for the third annual event. They brought their Golden Ticket, an item for Show & Tell, and the willingness to trust us.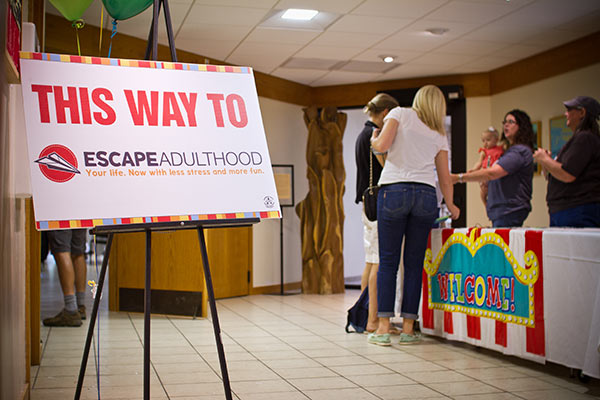 You see, other than the start and end times, the agenda is largely kept a secret. Which freaks a lot of people out. We keep the schedule under wraps to provide an element of surprise, but also because we want to give attendees the chance to break free from the trappings of time. The goal is to just "be."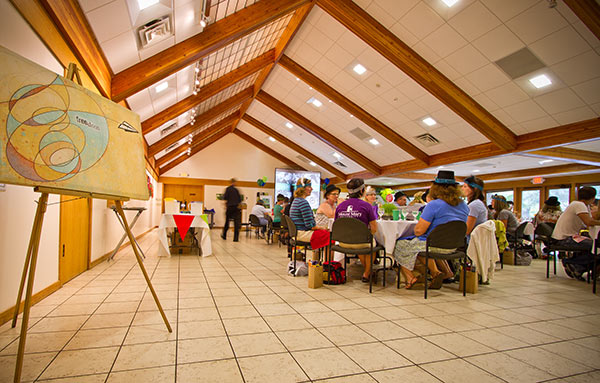 And the Olbrich Botanical Gardens was an ideal place to be. We were surrounded by 16 acres of lush beauty on the opening weekend of the amazing annual Blooming Butterflies event. With perfect weather to boot! (That cost extra.)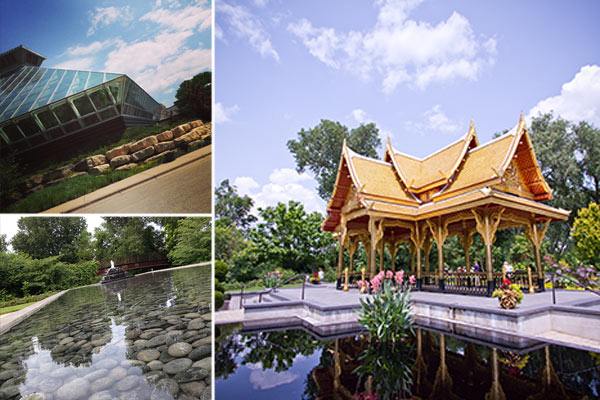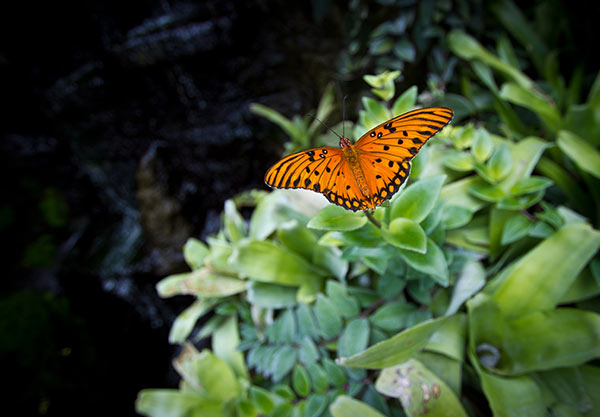 We describe the Summit as part conference, part retreat, part mastermind group. Our theme this year was "Transform," and we geared much of our content around the concept of change. We talked about what we could learn from Lincoln Logs, how anything big is really just a culmination of small things, and the enormous value of twenty seconds of embarrassing bravery.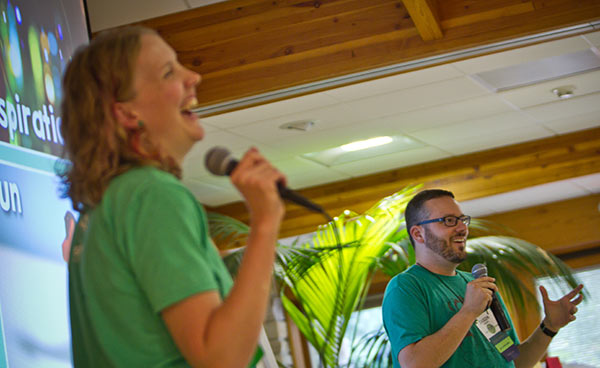 Our special guest speaker was the esteemed Chris Clarke-Epstein, who earlier this summer received the Cavett Award, the most prestigious honor bestowed by the National Speakers Association. Chris regaled us with stories of her own experience of change, and gifted us with tools for managing and thriving amidst the change we regularly face in our own lives.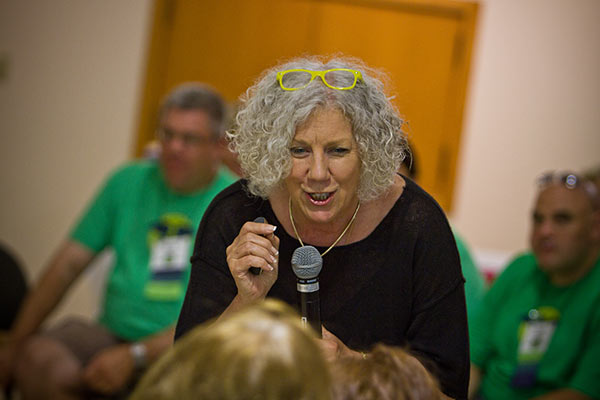 The weekend featured some moments of deep personal reflection, as we explored regrets, personal challenges and the barriers that keep us from turning our stories from good to great.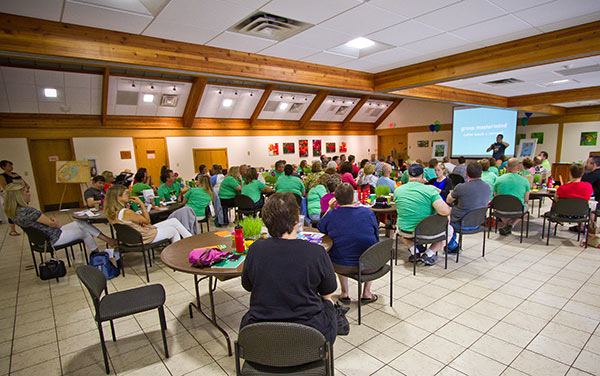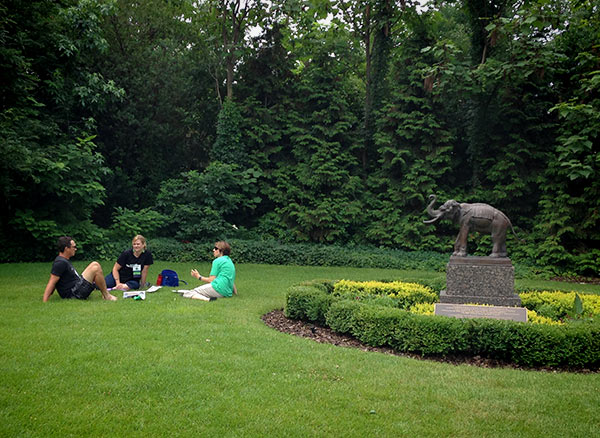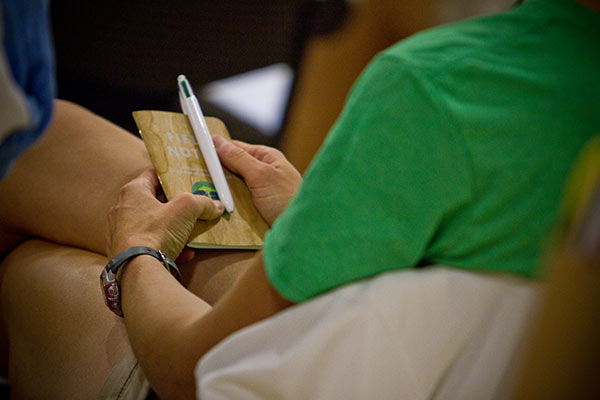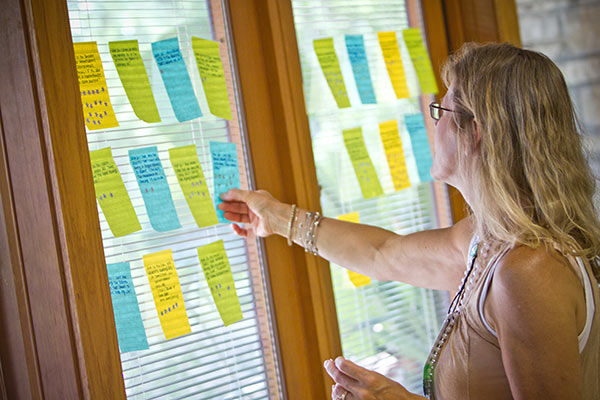 Of course, the weekend is packed with fun, as well.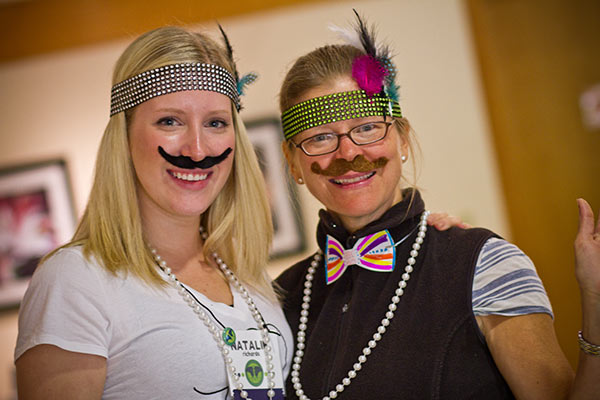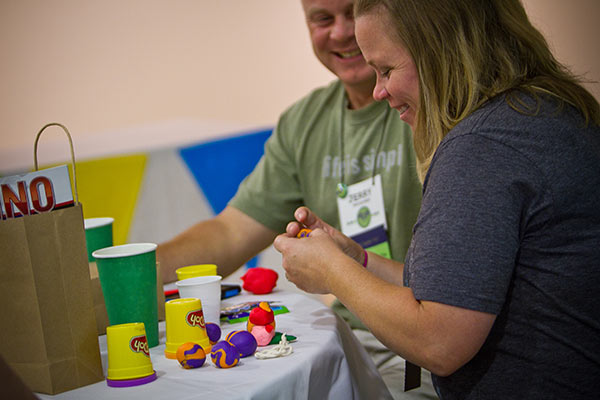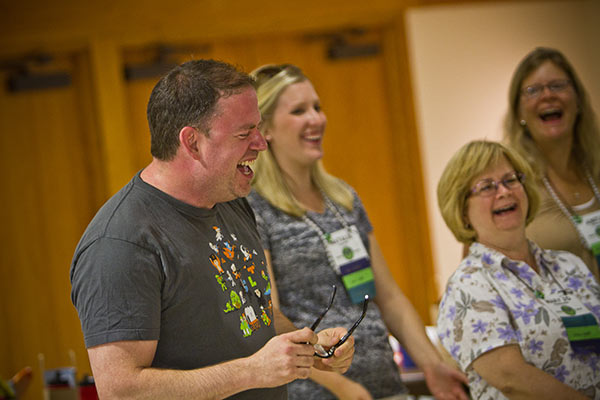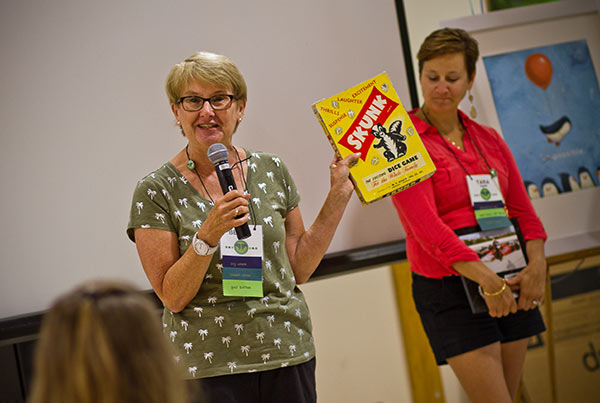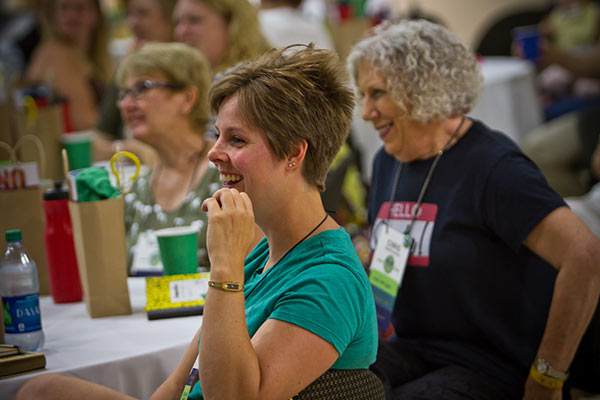 Each year, we come up with a unique group craft activity. This year's challenge was to transform a cardboard box into a world-changing product that could be sold via infomercial. My amazement at how quickly each team jumped into action was only exceeded by how creative their products and pitches were!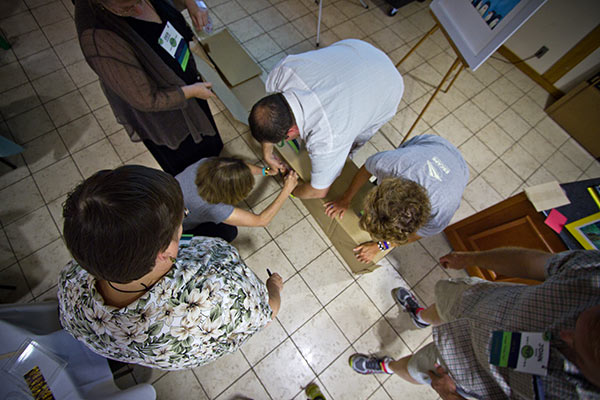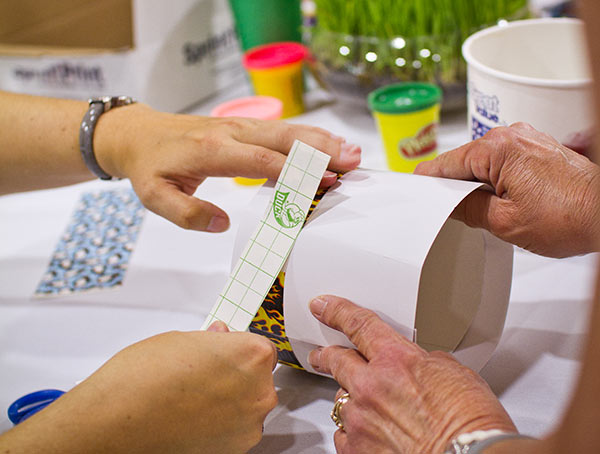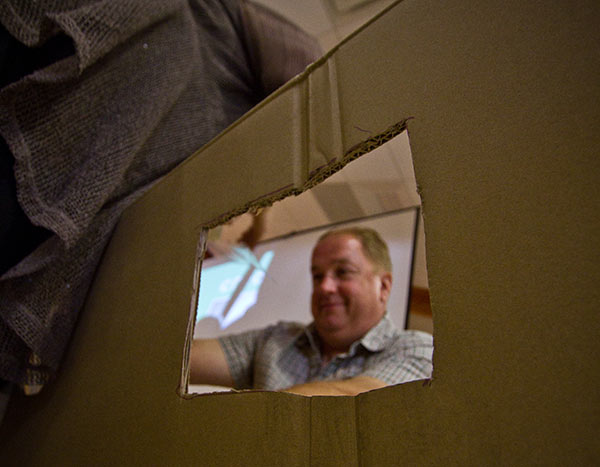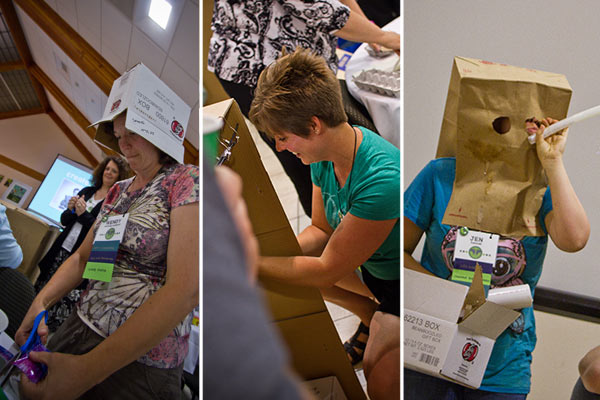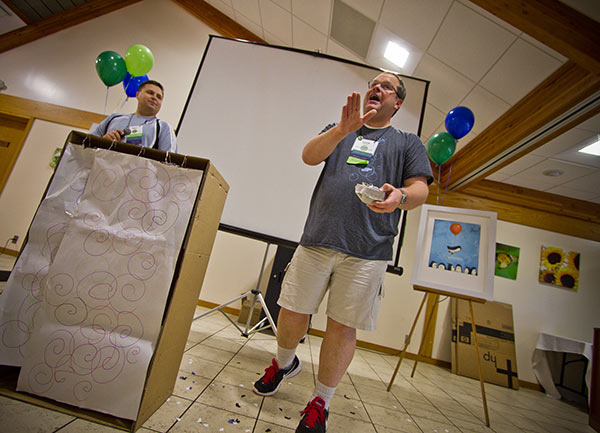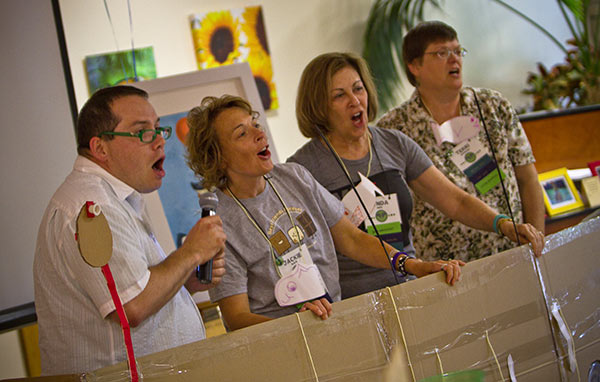 On the opening night, guests were treated to a sit-down seven-course dinner. Dubbed "Ye Olde Timey Dinner," everyone got gussied up in pearls, top hats, DIY bow ties, flapper girl headbands and fake mustaches, while musical hits from the 1920s filled the air.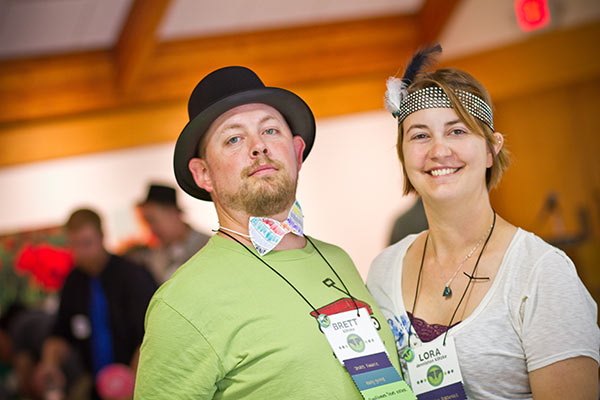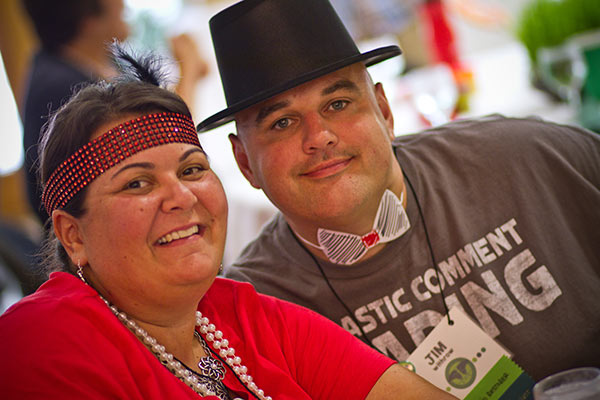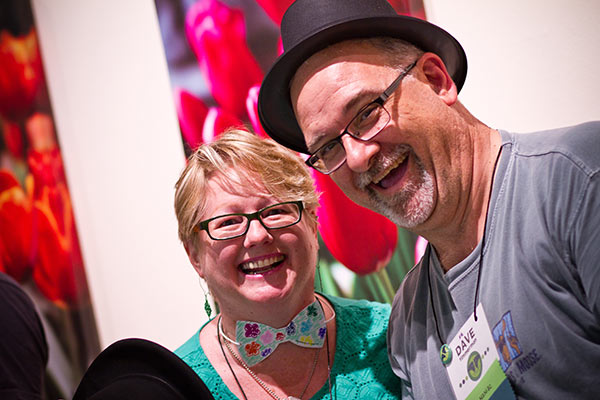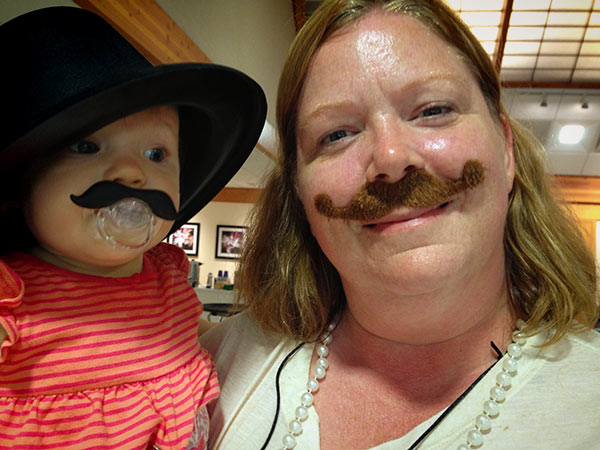 Tent cards at the table encouraged the diners to pepper their conversations with words like "flabbergasted," "hoodwinks," and "persnickety."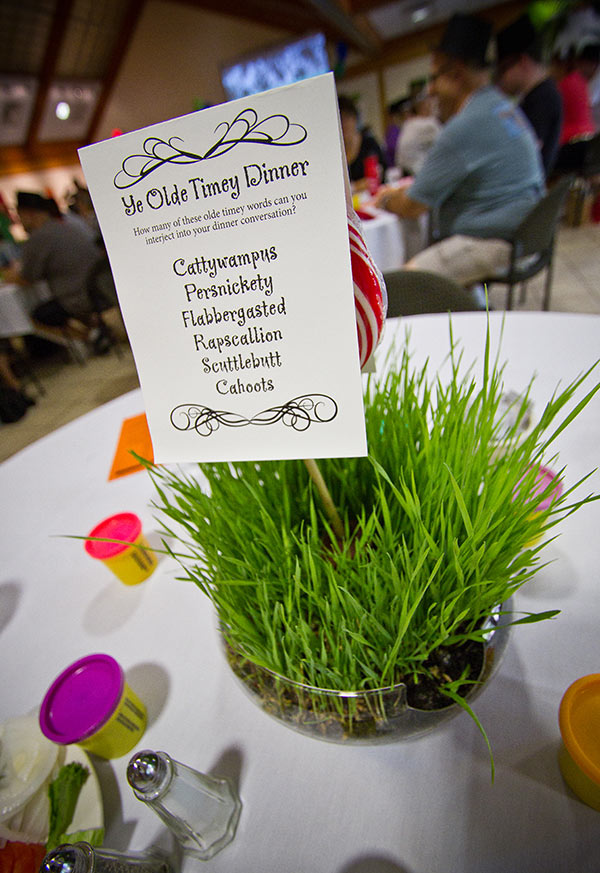 Here was the menu:

Appetizer: PB&J Sushi Rolls
Soup: ABC Vegetable Soup
Salad: Fruit Shish-kabob over Drizzled Yogurt Sauce
Sorbet: Dreamsicle
Fish Entree: Fruity Pebbles Encrusted Tilapia with Strawberry-Mango-Jalapeño Salsa and green beans
Meat Entree: Bacon Cheeseburger Slider with housemade Potato Chips
Dessert: Key Lime Tart & Cheesecake
Our evening was capped by the jingly-jangly music of Madison favorite Boo Bradley, who, with their propensity to use a variety of homemade instruments, were as fun to watch as they were to listen to.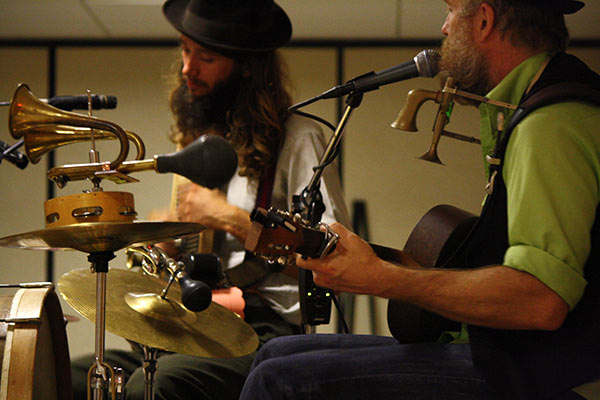 Another first for this year was the creation of a custom cocktail, dubbed "The Adultitis Eraser." Made with vodka, blue Kool-Aid, and a little sweet & sour, they went down very well, let me tell you :)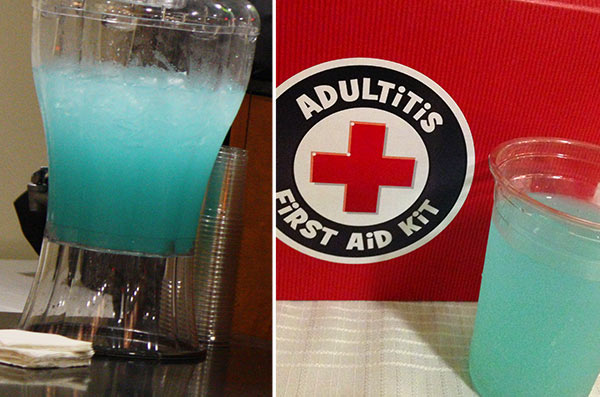 A school lunch was served on Saturday, with a Mac & Cheese bar, sloppy joes, and applesauce on the menu. It featured authentic plastic lunch trays and was sternly presided over by "Lunch Lady" Jenna.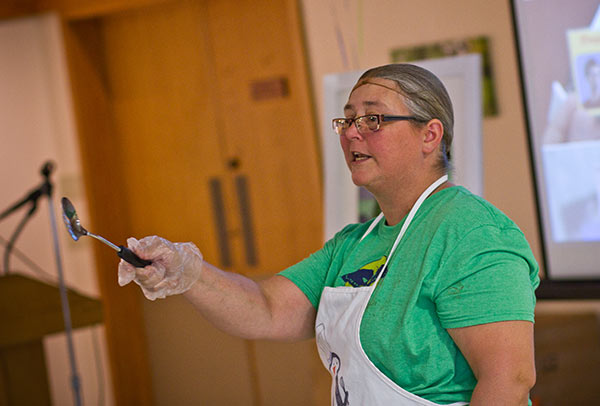 Later we broke a rule and had breakfast for dinner, and guests were challenged to eat their scrambled eggs, bacon, sausage, and waffles with unusual utensils like spatulas, soup ladles, and potato mashers.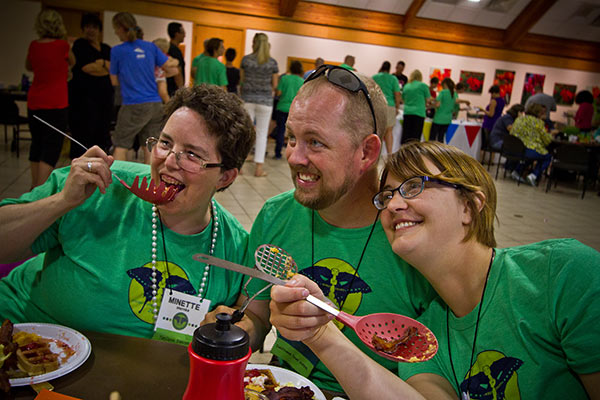 We listened to the folks from previous Summits who suggested that perhaps there was a bit too much sugar. We took their comments to heart and made sure we had plenty of healthy snacks on hand this year. Not surprisingly, the M&Ms were the first to go.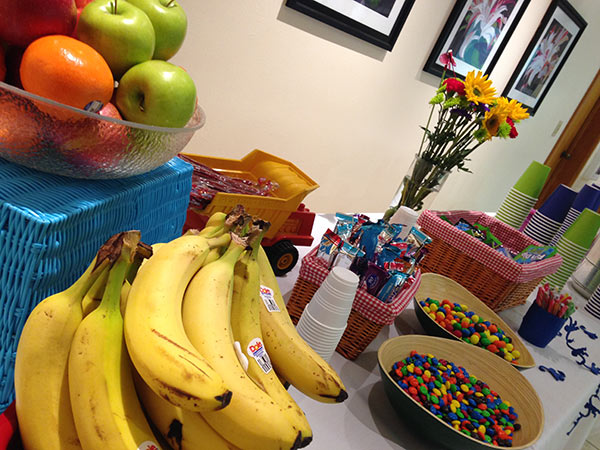 At the conclusion of the Summit, we announced that there was "one more thing." (Hat tip to my hero, Steve Jobs.) Everyone was instructed to grab their name tags and walk down the hall and out the front door. Fortunately, the moment was captured by one of the attendees. (Thanks Geoff!) Here's how the 2014 Escape Adulthood Summit ended:
The Escape Adulthood Summit is a unique event that stands out from the bigger conferences that are so common nowadays. A lot of its magic comes from the relatively small number of spots, which adds to the intimacy and allows for an extreme amount of personal customization that Kim and I enjoy. Although this year's attendance was twice as large as our inaugural event two year ago, we both agree that that the ceiling is close at hand.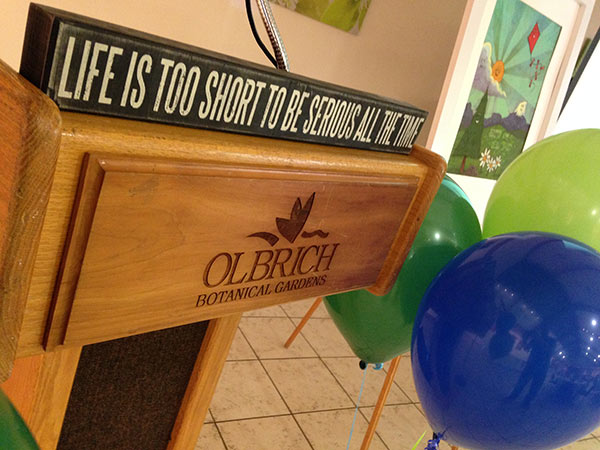 There are always humbling stories that bubble up about how people have been impacted by this event, whether its through strengthened relationships, opened hearts, fresh perspectives, or new life directions. During Show & Tell, Michelle shared the resignation letter that she wrote shortly after attending last year's Summit!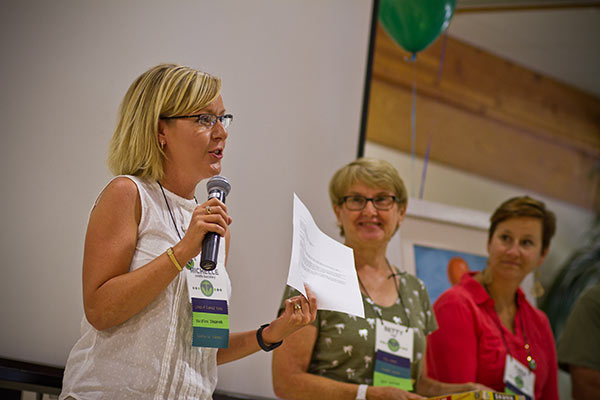 It takes a lot to put on one these babies. I want to thank Chris Clarke-Epstein for lending her wisdom and unique perspective to this year's event. And the sign language interpreters (Jana, Mary Lynn, and Paulette) who volunteered their time to make sure one of our guests would be able to enjoy a full experience. And of course, much debt is owed to Jenna Regis and Sue Gudenkauf who put in a ton of hours before, during, and after the Summit to make it work. Thank you, thank you, thank you!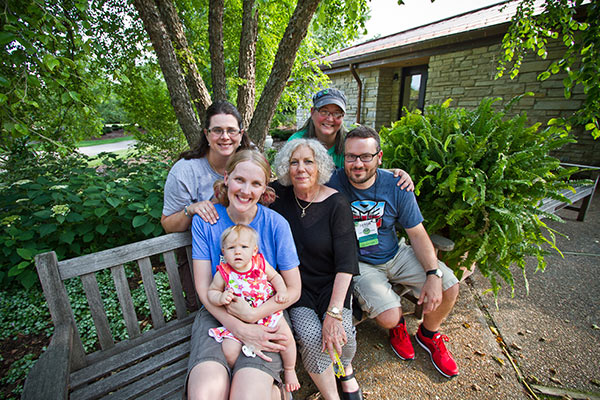 As hard as our small team works to make sure the weekend is filled with magic (we even have a line item in the budget with that very moniker), the biggest source of magic comes from the attendees themselves. They share their stories, their talents, and their love for fun, all of which elevate the event to something pretty remarkable.
I am so proud to be a part of it.