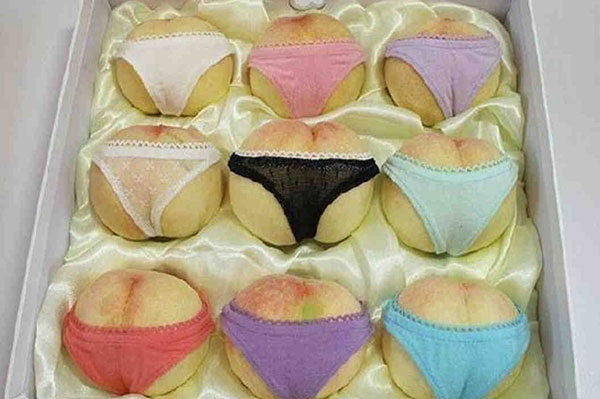 • These peaches made me smile. Apparently a vendor in China is selling these in satin-draped boxes for $80. Proof that a little creativity can go a long way. Here's what I want to know: where does one get tiny lingerie?
• Move over, Rory McIlroy, here's a neat story about the world of professional mini-golf.
• Making art with ice cream sandwiches.
• I am intrigued by the Boring Conference. It is a "a one-day celebration of the mundane, the ordinary, the obvious and the overlooked — subjects often considered trivial and pointless, but when examined more closely reveal themselves to be deeply fascinating." People have talked about sneezing, toast, and the sounds made by vending machines. It seems like a wonderful celebration of curiosity and taking delight in the little things.
• Austin Kleon says this is the coolest sunshield around. We agree.
Finally, some posts from around here you may have missed: