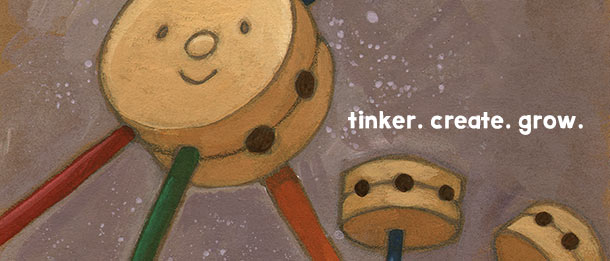 Let me ask you a few questions…
Would you like to make room for more fun, new memories, and deeper connections with the people closest to you, just by making a few simple adjustments to your everyday routine?
Would it be helpful if you could develop strategies to quit the things you DON'T like doing to create more time for the things you DO?
Do you have any interest in uncovering ways to slow down the speed of life in order to become more flexible, energized, and productive?
Would you like to become just a little bit more brave, adventurous, and rebellious against Adultitis and the rules that don't exist?
If you answered yes to any of those questions, I enthusiastically invite you to be a part of our newest adventure: Escape Lab!
An Escape Lab is a one-of-a-kind, guided experience that artfully combines immersive online content, a vibrant community, and a curated treasure box of supplies and surprises.
Our first one begins on January 12, 2015 and runs through February 6th. It's the perfect antidote to the cabin fever that's sure to set in after the fun and excitement of the holidays!
Since this is our first Lab, we're purposefully limiting access to make sure we can ensure quality and provide the best experience possible. So admission is open through December 12, 2014 or until we fill 150 spots, whichever comes first. Honestly, we don't know what to expect with regard to response, but there are over 14,000 people who are getting this message, so if you're interested, it makes sense to act fast.
Please visit MyEscapeLab.com to learn more about how it all works, and why you'd want to join us on this adventure. We hope you will!
P.S. If you've ever wanted to attend an Escape Adulthood Summit but haven't been able to because of timing, cost, or any other reason, this is the next best thing. (In fact, our goal is to make it even BETTER :) Sign up today!