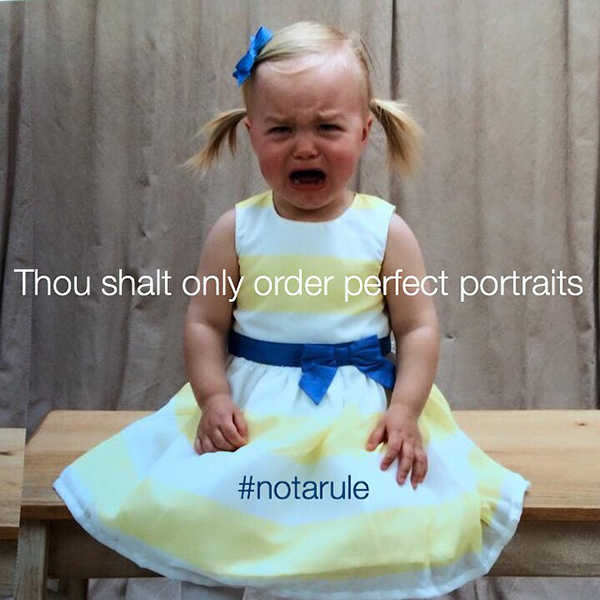 Rules that don't exist are all around us, and they can keep us from living a life of awesome. In honor of the upcoming release of Penguins Can't Fly, we are posting a different rule every day on our various social media accounts, using the hashtag #notarule. Some are rules we've uncovered, others have been shared with us from people like you.
Follow along on Instagram, Tumblr, or Facebook or share your own rule here!
Kathy Korthals hosted a goose who apparently didn't get the memo on nests.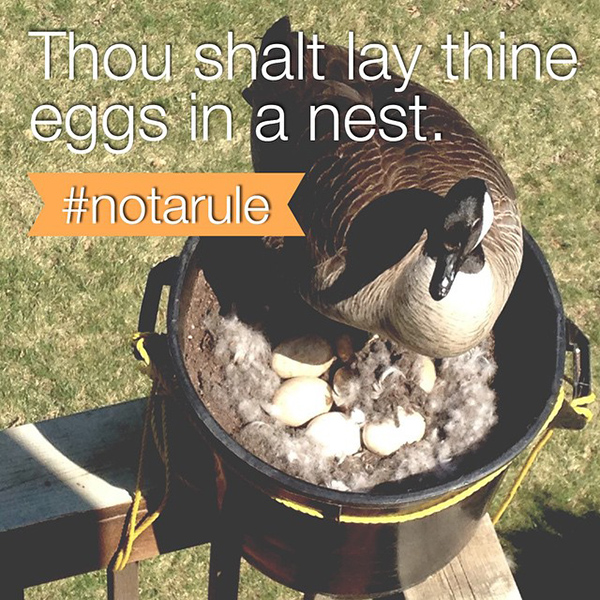 Saw this sweet ride while downtown the other day.
This one was inspired by family childcare provider Vicki Pals, who wrote, "Many of our daycare children love to wear socks that don't match." Me too.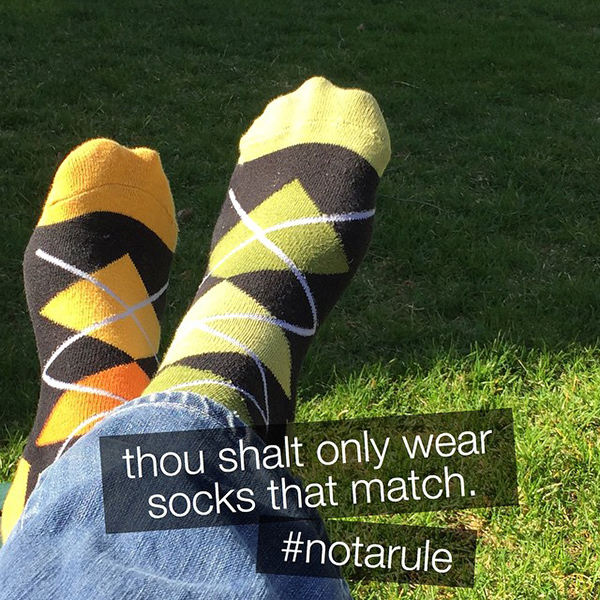 Brownie Ware changed the game when she pioneered home parties to sell Tupperware.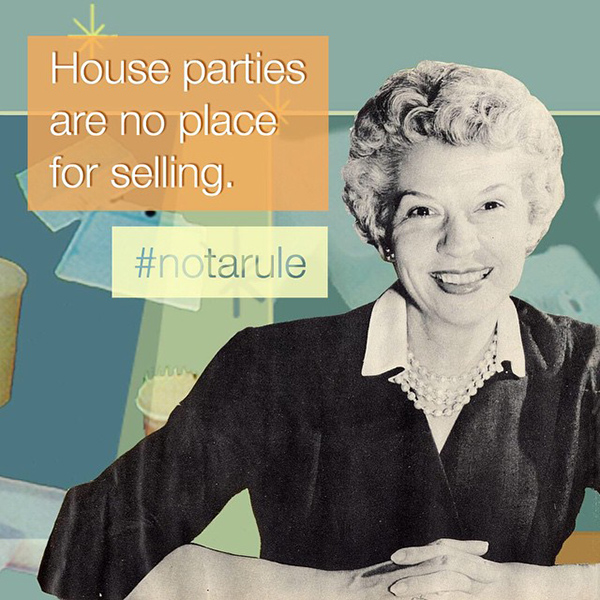 Pinwheels don't need to be watered, thrive in the shade, and really come alive on windy days.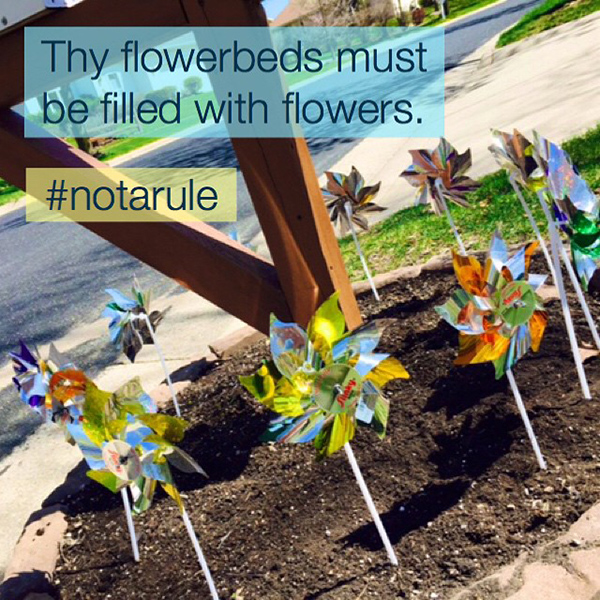 This #notarule was inspired by Renée Tiemann and of course @jimmyfallon and @theroots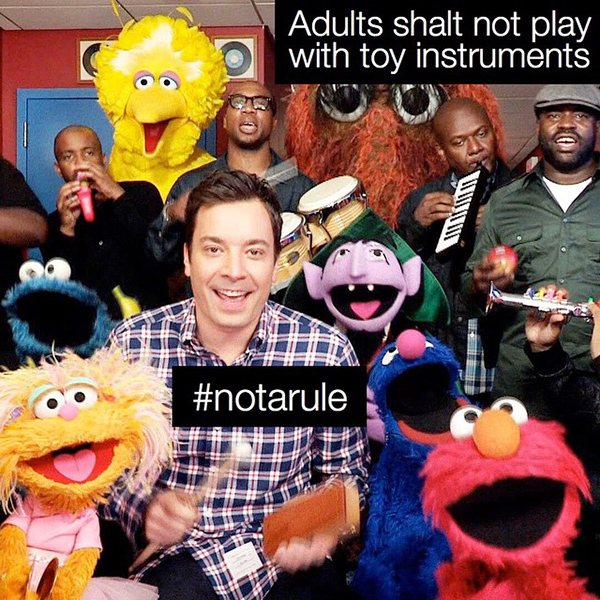 Finally, here are some of our recent favorites created by folks like you! (Left: Sarah Hinderliter, Right: Chip Lutz.) Nice job, guys!