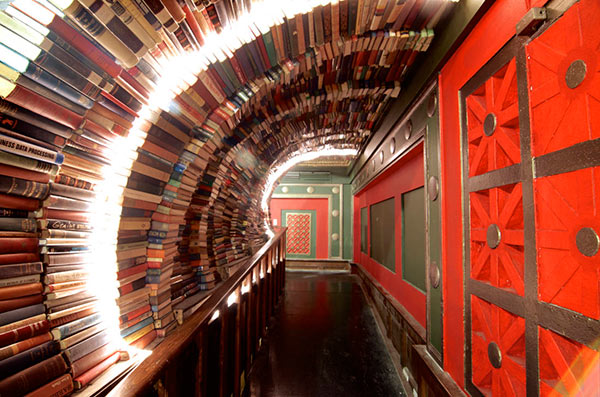 • This is the coolest book store ever. The Last Bookstore is California's largest used and new book and record store. I want to go there. Has anyone been?
• Wanna hang out with us online this Wednesday night? Join us on Facebook for Escape Adulthood LIVE.
• My friend Michelle sent me this link to a DIY Kids Hotel Activity Pack. Wish we would have had it on our trip to Florida, but we will make good use of it on our upcoming journey through Minnesota and South Dakota!
• Woah, you guys. This fascinating TEDx talk by Peter Gray discusses the alarming correlation between the decline of play and the rise of mental illness in children over the past 50 years. Anyone who cares about kids should watch this:
Finally, some posts from around here you may have missed:
• The Complete Guide to Raising Your Kids to Be Rulebreakers without Ruining Their Lives (or Yours)