The final zoo on the epic #Notarule Tour was in Sioux Falls South Dakota. We got to plug into a literacy program at the Great Plains Zoo in which Jason was the guest author.
He got to share some stories from Penguins Can't Fly, then read the crowd an owl book, introducing screech owls as "rule breakers!"
Then we got to unveil the rule-breaking animal guest, Aries the screech owl. You'd assume it's a baby because it's little… nope! You'd assume it is loud because of it's name… nope! Or that it even screeches… nope! This owl is breaking rules left and right, as his head turns 270 degrees!!
Our kiddos in the audience…
Afterwards we busted out the washable markers and ugly cookies!
Thou shalt not draw on yourself. #notarule
Lovingly drawing mustaches!
Dress up fun!
Now that's one ugly cookie – woo hoo!
Thou shalt not have facial hair as a child. #notarule
What a sweet rule breaker!
Nice 'stache!!!
A creative application of cheese puffs!
Ugly cookies!!
Ben's had a lot of practice this summer!
Bugle nose.
Lucy managed the ugly cookie station like a pro!
Ben managed the dress-up station.
So great seeing Escape Adulthood Summit alumni, Carrie, and her super fun family!!
What a good sport!
Marty, of course!
Later we found the real penguins!
Post book tour zoo fun.
Lucy's favorite animal!
Ginny being brave: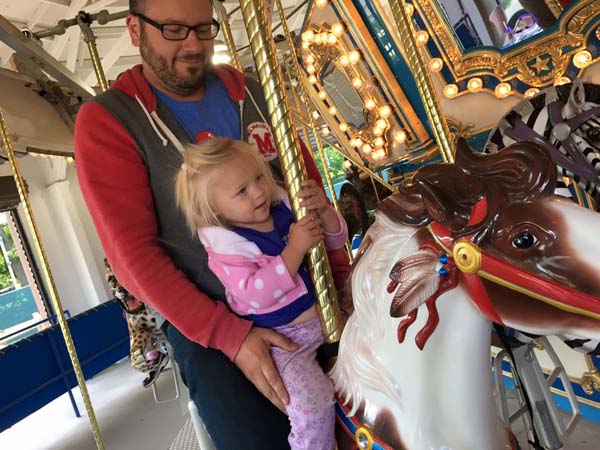 A Penguins Can't Fly sighting…can you spot it?
Marty in concrete!
Thanks to the Great Plains Zoo and all the folks who came out and had fun with us. What a great day!