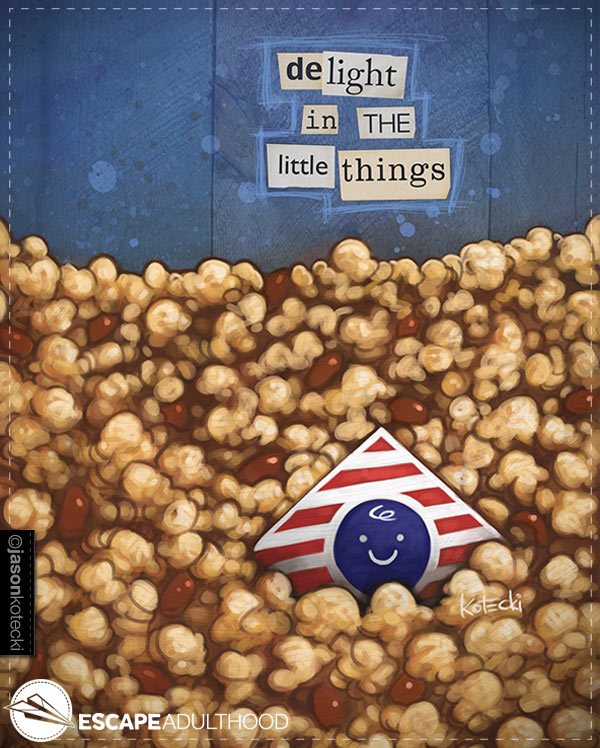 We ordered a pizza last weekend from a local joint that we love. When the delivery driver pulled into our driveway, we were delighted to see that she had decorated her car for Halloween! Several large rubber spiders clung to her cobweb-laden Corolla, and when she came to the door, not only did she have a hot pizza, but she also pulled some fun stickers out of her pocket to give to the kids!
I guess you could say she was an over-delivery driver!
She didn't need permission from her boss to do what she did. She didn't even need much money. And I am certain that this wasn't an official "initiative" handed down from above. Considering the big tip we gave her, I wondered why more delivery drivers don't take more initiative like this.
Alas, some pizza delivery drivers are just pizza delivery drivers. But this pizza delivery driver was an artist.
No matter your station in life — but especially if you work for a big organization — it's very easy to become paralyzed thinking, "I can't change that," or "I don't have the power to do anything about this." Although you may be right, a better strategy might be to focus instead on the things you can control. Even if they are very, very small.
You could bring in doughnuts to work for no reason.
You could start off each team meeting with a silly joke.
You could ask every customer you encounter today what their favorite movie is.
You could decorate your delivery vehicle for Halloween.
No, you may not have much pull to change the big stuff. Who cares? It's the little things that have always made the biggest difference anyway.
You don't need permission to be an Adultitis Fighter. You just need to decide that you will be.