The Small Rebellion is a playful group of escape artists who share a joyful, indomitable childlike spirit and are not afraid to let that spirit come out to play! They're united by a common goal of fighting Adultitis and the doo-doo heads who embrace its ideals. Quite frankly, they're pretty much the coolest people on the planet. Here's one right now…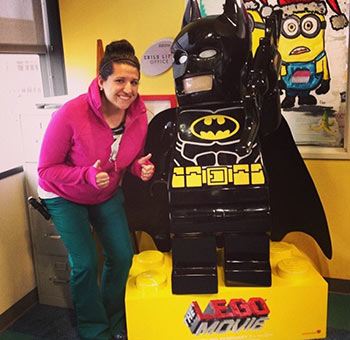 • My name is…Michelle O'Hara.
• My hometown is…Boston, Massachusetts.
• My biggest dream…is to have an adventure in each one of the 50 states!
• My inspiration…are those happy, joyful people who have a love of fun, life and adventure.
• When I was a kid, I…never stopped playing! Good thing my Mom was a pretty great activities director for me.
• My favorite childhood toy was…a small teddy bear named Punky (She was named after Punky Brewester, of course!)
• One way I stay childlike is…by going to work! I'm a child life specialist so the kiddos keep me in the loop with all the cool new bands like One Direction and new games like Sleeping Queens!
• What I know so far…is that life is about enjoying the most fabulous, crazy, wildest, awesome, and grandest adventures you can think up!
• My favorite thing about Escape Adulthood is… that the community "gets it." Life is meant to be fun!
We saved a space just for YOU in The Small Rebellion — join the tribe of rule-breakers and sign up to become an Escape Adulthood Insider today!