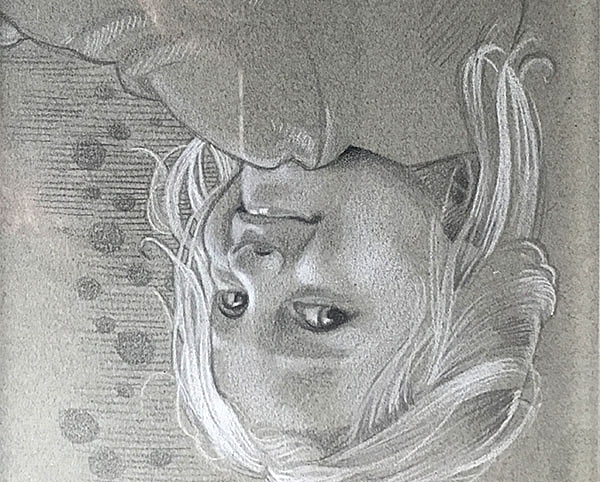 Whenever I draw a portrait, I always do something that my wife thinks is weird.
After I get the major shapes and outlines blocked in, I turn my reference photos and artwork upside down. Then I keep drawing.
The reason I do this I because inevitably, during the course of a portrait, I get to a point where something seems "off." Because I think I know what a nose is "supposed" to look like, I get lazy, and draw what I "know," not what I see. Turning my paper upside down tricks my brain into forgetting this is a "nose" so I can see it for what it really is: areas of shape and form. In order to nail the likeness, I need to focus on values and lines, not noses and eyes. I need to rely on reality, not assumptions.
This simple trick immediately allows me to see where I went wrong so I can make the necessary adjustments.
The cool thing is that you can use this same strategy to make your life, relationships, or business better. Sometimes it's not new ideas we need, but a new perspective.
Spend the day doing the work of a frontline employee.
Explore how people do what you do in other countries around the world.
Or maybe you and your spouse could swap chores for a few days.
The point is to let go of your assumptions and experience something as it really is. As Isaac Asimov said, "Your assumptions are your windows on the world. Scrub them off every once in a while, or the light won't come in."
If something you care about isn't quite turning out the way you'd like (such as your business, a relationship, or a project at work), give yourself a new perspective and a shot at a breakthrough.
Turn things upside down.
---