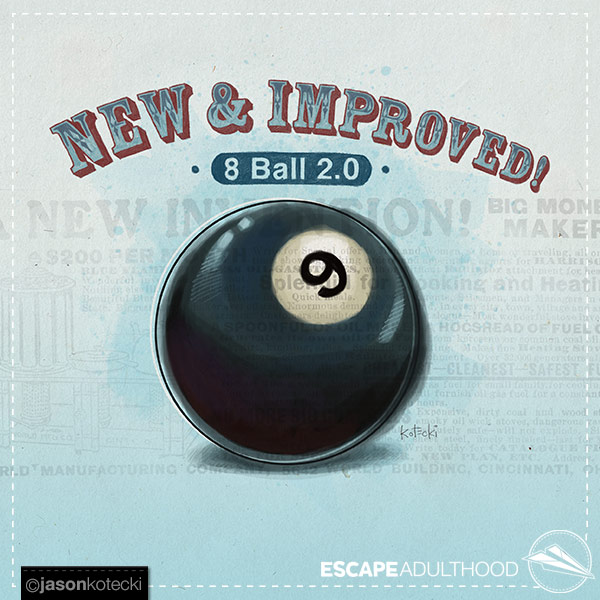 The world is changing at an ever-increasing pace. Meanwhile, most of us are being asked to do more with less. The answer to a prosperous and glorious future, it seems, is innovation. That's all well and good, except for the fact that innovation is often regarded as one step away from sorcery. It is reserved for the super smart, super creative, or super inhabitants of Silicon Valley.
Hogwash.
You can be more innovative, right now, today. (I don't care if you are reading this in your pajamas or your hair looks like it just took on a tornado.)
The dictionary tells us that innovation is merely the introduction of a new and better method, idea or thing.
That's it. So yeah, the iPhone was a pretty ginormous innovation. But you know what else was? The person who came up with the idea to put tennis balls on walkers. Apparently they add value somehow, because every walker I've ever seen has one on each leg.
Contrary to popular belief, innovation can be easy, but only if you know how to ask the right questions. Or rather, question. For there is one magic question that, when asked regularly, will make you the more innovative person you know. Would you like to know what it is?
Good. It's this: "What's one thing I can do to make this a little bit better?"
One thing. Not seventy.
A little bit better. Not "this is a paradigm shift that will alter the time-space continuum and impact the history of mankind."
That's it. Seems simple, but don't be fooled, for that's where the power lies. Too often we get overwhelmed by the enormity of the task at hand. How do I increase sales by 25 percent? How do I make my entire organization more efficient? How do create a new game-changing product? How do I keep the doors of our company from closing? How do I become a master at this new software program? How do I blow the boss away with my proposal?
The big leaps of innovation are sexy. But the biggest gains often come from things that seem small at first. Those small changes add up. If you find 50 things that result in a 2% improvement, before long you've just improved by 100%.
Here's the cool thing. The "this" in the magic question can be anything.
What's one thing I can do to make our work culture a little bit more fun?
What's one thing I can do to make a little bit of a difference in my neighborhood?
What's one thing I can do to make my marriage a little bit better?
What's one thing I can do to save a little money?
What's one thing I can do to be a little bit of a better parent?
Just think of one thing, and then try it. If it doesn't work, no biggie. Try something else. If it does, keep doing it until it becomes a habit and then ask the question again.
Eventually, people will start seeing your results and wonder how you did it, assuming you must be one of those smart, creative, Silicon Valley types.
I won't tell your secret. :)