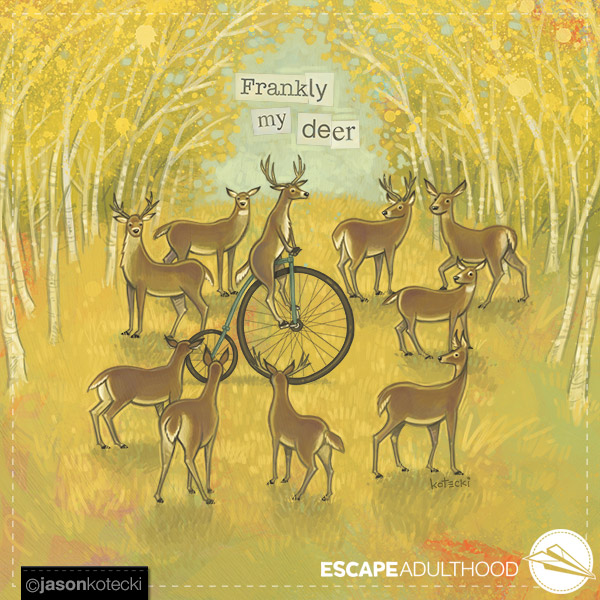 Near our house, there is a large wooded marsh with a network of winding trails. Just about every day, either Kim or I or both of us are out taking a walk in that marsh. She takes amazing photographs with her phone of details that I walk right by. (See below.)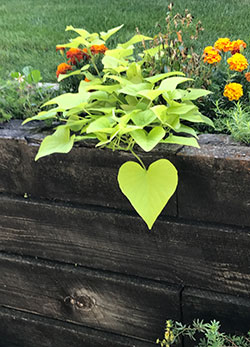 The other day I stumbled upon three deer. We all froze. I bet I spent five full minutes standing there, quietly, having a staring contest with them. When they finally ran away, I marveled at their grace and power, and they reminded me a bit of NFL wide receivers. I love those encounters.
And I am grateful for that marsh.
Interestingly, it wasn't one of the listed selling points when we bought our house. We didn't even know it existed until well after we moved in. But the funny thing is, when we do leave this home for the next adventure, the marsh will be one of the hardest things to let go of.
Everyone knows that if you plan well and work hard, good things usually happen. But I'm sure we'd all agree that we have a number of blessings in our lives that we didn't plan for, orchestrate, or frankly, don't even deserve.
It's worth taking some time every now and then to reflect on those "undeserved" blessings in order to invite a sense of gratitude to envelop us. It's also an undisputed way to turn any frowns upside down.
Our lists will look different, of course, but that marsh would definitely be on mine. Along with the parents I was lucky enough to be born to. And the talents I was somehow gifted. And the strangers who crossed my path that eventually became friends and mentors. Not to mention the blonde girl I met over twenty-five years ago who saw something in me and turned into the best wife and partner-in-crime a guy could ever ask for.
I didn't orchestrate any of those things, but boy, am I ever grateful for them.
Maybe it's easier to look for reasons to panic, pout, and pontificate about how life stinks. But I think it's more useful and uplifting to search for the good things we did nothing to earn and rejoice over just how blessed we really are.