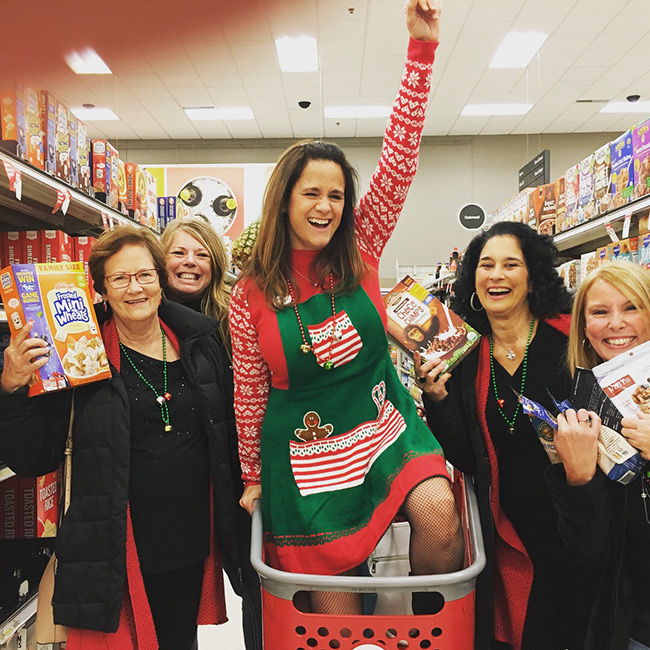 An Adultitis Fighter is someone who rallies against rules that don't exist and engages in ruthless, senseless acts of silliness that undermine Adultitis and its unadventurous version of adulthood. Once a month, we shine a light upon the most remarkable among us, holding them up as a dazzling example of what we should strive for in this epic battle against a formidable enemy.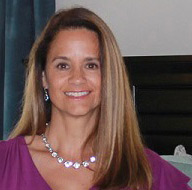 Sheri St. Marie knows how to have fun, but much to the chagrin of Adultitis, she also knows how to make dreams come true. Some people might think that having fun and taking yourself lightly is a barrier to success, but Sheri's track record argues otherwise. From top Girl Scout Cookie seller to top producer in real estate, Sheri has set and achieved many goals in her life while honoring her childlike spirit and instigating all kinds of shenanigans. This master's level educator and successful business owner is part Realtor and part life coach, working hard every day to encourage and inspire others to achieve their dreams. We love her authenticity and the fact that she brings so much light to others.
In recognition of their efforts, Adultitis Fighters of the Month receive a special mini-canvas hand-painted by Jason, along with a certificate of honor, a sweet patch, and other Adultitis-Fighting tools. We asked Sheri some questions about how she fights the Big A and what advice she has for others…
* * * * *
What are some of your favorite ways to fight Adultitis?
Staying in my pj's all day, eating cake for breakfast, promoting fun-at-work for all grown-ups, saying yes to costume play at any event, solo dance parties in my house and car, raising my kids on play like my mom (21, 19, 17 yrs old), laughing at myself, making faces, self-deprecating humor, surprising people to instantly get them out of Adultitis, letting my free-spirited 5 year old self do what she wants a lot more.
Who or what has been the greatest influence in your own fight against Adultitis?
My mom. I was born to a mom who is highly creative, playful, joyful and still silly in her 70's. She will say yes to any Shenanegans like my Bad Moms Christmas Party photos around town, dancing sporadically anywhere, dressing up and goofing around, blowing bubbles in her yard all by herself, and playing with anyone, anywhere. She honors her spirit.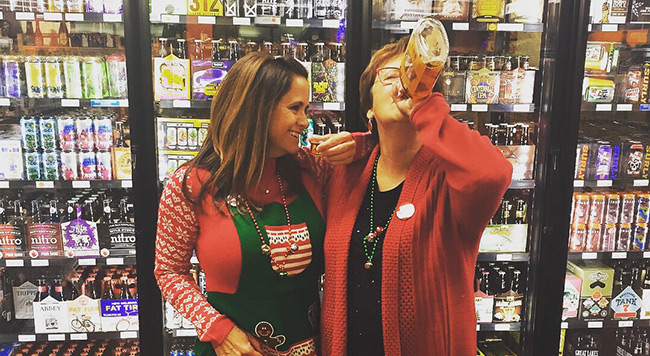 What is something you loved doing as a child that you still do in some form today?
Creative play of all kinds. Shock value to snap people out of their Adultitis (Unexpected comment, photos, surprise interaction), spreading Pollyanna joy everywhere I go, showing my example that a lighthearted approach can have more impact and pleasure.
What is your strategy for dealing with people who are obviously infected with Adultitis?
Being my 5-year-old free spirit even more, strict policy on avoiding people pollution, "ignoring them" with horse blinders (see my Ignor and Fuckus video), realize they are defeated souls who would love to play. Deal with them as quickly as possible and get out.
What advice do you have for someone who is feeling overwhelmed by Adultitis?
Put on pigtails and jump on your bed. Schedule time for fun every day. Be open to spontaneous moments of play connection with all age people. Realize if you take 5- 60 mins to completely good around – you'll be 50% more productive after you release garbage and connect to your real self. Life is not so serious. We make it that way. You can accomplish the same amount by being joyful and fun loving. It is also contagious to those around you. Totally worth it – look at my Facebook page.
Anything else you'd like to share?
Each one of us has a once-in-all-of-history chance to make a difference while we are here. Do you really want to waste your in adultitis, dying, end of story? It's time to run like someone left the gate open!
* * * * *
Congrats to Sheri St. Marie, January 2018 Adultitis Fighter of the Month. Thank you for making the world more awesome!