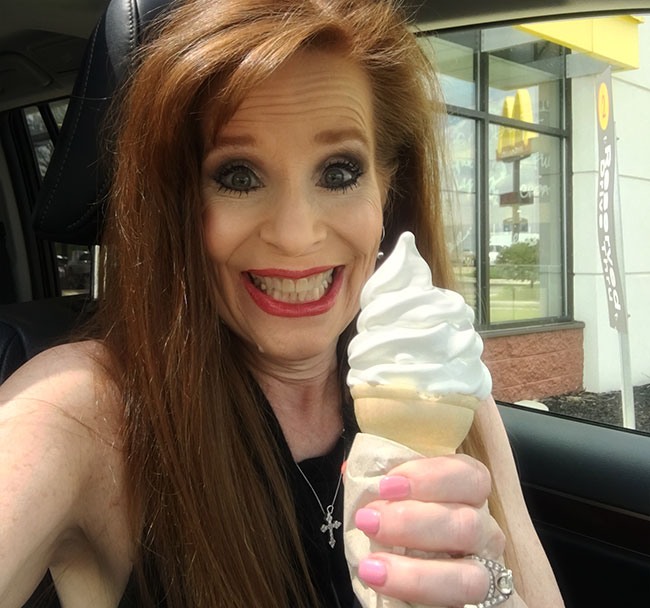 An Adultitis Fighter is someone who rallies against rules that don't exist and engages in ruthless, senseless acts of silliness that undermine Adultitis and its unadventurous version of adulthood. Once a month, we shine a light upon the most remarkable among us, holding them up as a dazzling example of what we should strive for in this epic battle against a formidable enemy.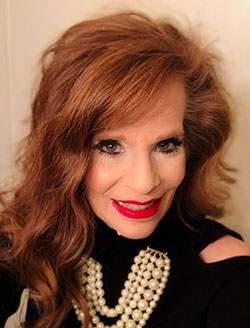 Don't let her petite frame fool you, Debbie Green is a giant when it comes to JOY. She is filled with it and it shines generously for all to receive. She's a giver. Her example of joyful living fills those around her with encouragement and hope. What a gift it is to know her.
To date, Debbie has attended ALL five of our Escape Adulthood Summits and every time she spreads her joy, reminding us all of the importance of not taking ourselves too seriously. She's spunky, constantly smiling, a devoted teacher and nurse, and absolutely adores her children and husband.
In recognition of their efforts, Adultitis Fighters of the Month receive a special mini-canvas hand-painted by Jason, along with a certificate of honor, a sweet patch, and other Adultitis-Fighting tools. We asked Debbie some questions about how she fights the Big A and what advice she has for others…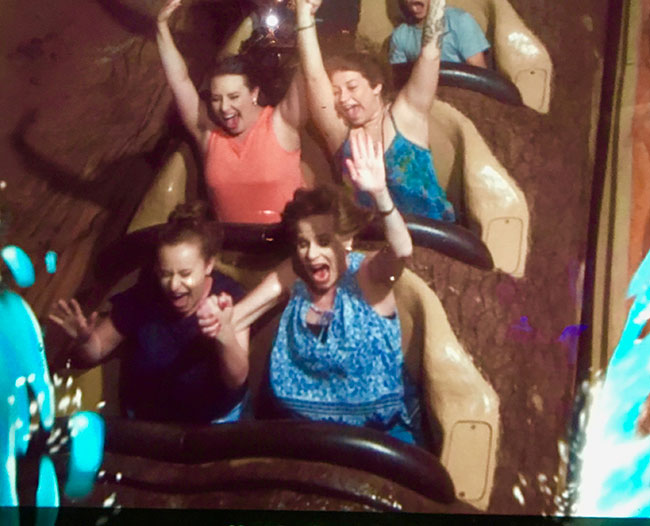 * * * * *

What are some of your favorite ways to fight Adultitis?
Some of my favorite ways to escape adulthood are to look for any opportunity to be silly. Never be afraid to have people look at you and think, "That girl is weird." I think when people look at me like that, what they are really thinking is that they wish they had the courage to be that silly as well! When I need to be all prim and proper at the black tie events, I will behave! However, there was a table of 10 of us at a black tie event, and the photographer was coming around doing individual couple pictures. He started with the first couple, and my husband and I were next. I grabbed his face and planted a huge kiss on him! The moment was captured perfectly! Well guess what happened next…every couple wanted to kiss! We were then known as the kissing table.
Who or what has been the greatest influence in your own fight against Adultitis?
I am not sure who influenced me, I just know that whenever my Dad acted silly I would squeal with delight. Our home was was very abusive from my Mother, and I wanted the exact opposite for my family.

What is something you loved doing as a child that you still do in some form today?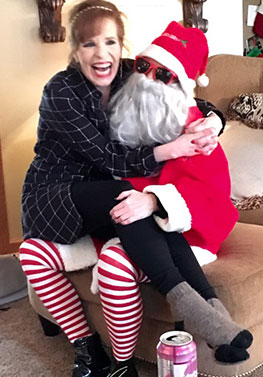 I love bubbles..I remember blowing bubbles as a child and I use bubbles in my classroom with my nursing students. Not only are they fun, but therapeutic as well. At the end of a stressful week I give each student their own bubbles. We take at least the last 15 minutes of class and play. They immediately become 5 years old again. I take pictures and smile the entire time!!
What is your strategy for dealing with people who are obviously infected with Adultitis?
My strategy for dealing with people who are affected with Adultitis is to keep trying. Keep being silly around them, try to engage them in your activities. Sometimes it will work, sometimes you might get a smile, and sometimes a grouch. I just try to remember that I tried and I will keep on trying. We are not all the same and I do have to respect their boundaries as well. This quote from a devotional I've been reading sums it up well:
"Being joyful blesses not only you but other people. Your family and friends will benefit from your gladness, which can rub off on them. You can also influence many beyond your inner circle. When My followers are joyful, unbelievers are more likely to be drawn to Me. Joy shines in stark contrast to your ever-darkening world, and some people will ask you about it."
What advice do you have for someone who is feeling overwhelmed by Adultitis?
My advice is, if you hear the music..dance. It doesn't matter where you are, be it church, the store, at home, the car, the classroom (we dance in my class), outdoors, the elevator, or anywhere. This doesn't really only have to mean music; if you see the opportunity to embrace life and smile, don't let it pass.
Anything else you'd like to share?
What an honor to be selected as an Adultitis Fighter!! Thank you so much!!!
* * * * *
Congrats to Debbie Green, May 2018 Adultitis Fighter of the Month. Thank you for making the world more awesome!