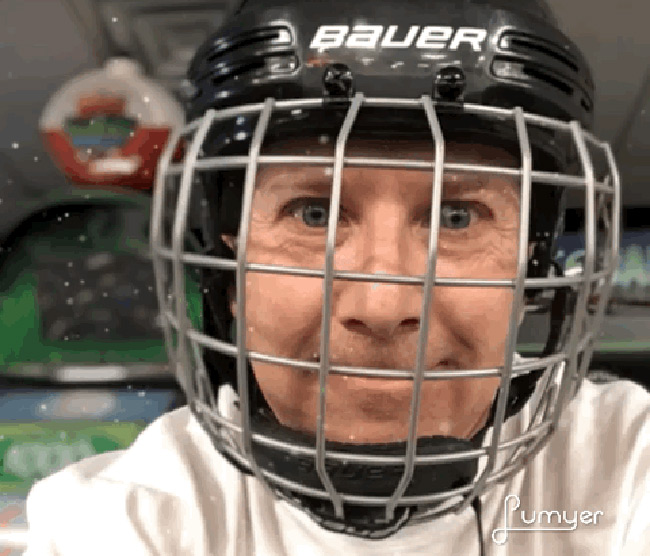 An Adultitis Fighter is someone who rallies against rules that don't exist and engages in ruthless, senseless acts of silliness that undermine Adultitis and its unadventurous version of adulthood. Once a month, we shine a light upon the most remarkable among us, holding them up as a dazzling example of what we should strive for in this epic battle against a formidable enemy.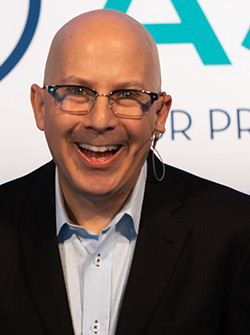 Brad Montgomery is a master at not taking himself too seriously! He's funny (hilarious!), incredibly engaging, and he knows the power of being the real deal. As a professional speaker who encourages people to "embrace their awesomeness," Brad is a refreshing voice in the business world! He is a shining example that you can make a real difference in the world and be successful in your career, all while intentionally maintaining a soft chewy center. One thing we have noticed over the years is that people LOVE Brad!! His playful smile and spirit attracts people (and clients) to him continuously. He is living proof that there's enormous power in being childlike.
In recognition of their efforts, Adultitis Fighters of the Month receive a special mini-canvas hand-painted by Jason, along with a certificate of honor, a sweet patch, and other Adultitis-Fighting tools. We asked Brad some questions about how he fights the Big A and what advice he has for others…
---
What are some of your favorite ways to fight Adultitis?
I usually use a creme or salve. When I put it on before a meal it seams to work best. (The oral medication makes my stomach upset. Topical is best.)  
Who or what has been the greatest influence in your own fight against Adultitis?
My mom was pretty silly at times and I'm pretty darned sure that rubbed off.  Plus I'm drawn to fun people… like Kim and Jason. (At least one of them can draw. Get it?)
What is something you loved doing as a child that you still do in some form today?
I still enjoy:
Red jello
Fish sticks
Fart jokes
Anybody who laughs so hard milk comes out of their nose.
Seriously: I still play the drums, ride a unicycle, and play yo yo.
What is your strategy for dealing with people who are obviously infected with Adultitis?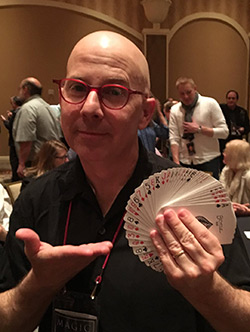 I share my creme and salve. If that doesn't work, I jettison them. That actually isn't a joke. No time for people who bring me down! It sounds harsh… but it's an important happiness strategy. Stick with people who bring you up; eliminate time with those who bring you down. 
What advice do you have for someone who is feeling overwhelmed by Adultitis?
Put down the phone. Get away. Force yourself to find/do a hobby. Be creative even if it is for a short amount of time. And DEFINITELY exercise more. You don't have to be buff… but being happy when you don't exercise is a tough job. Get out and move. 
Anything else you'd like to share (before the orchestra begins playing)?
Oh! I love orchestras. What are they gonna play? Please let it be something by Wagner…or maybe Stars and Stripes forever?  Awesome. 

If you want to visit a speaker who is nearly… But not quite…. as awesome as Jason, I hope you'll come visiting at https://www.bradmontgomery.com

But seriously folks! Thanks for the honor. Thanks for all you do. Thanks for encouraging and acknowledging, and for being awesome roll models to all of us. We are grateful.
---
Congrats to Brad Montgomery, August 2019 Adultitis Fighter of the Month. Thank you for making the world more awesome!