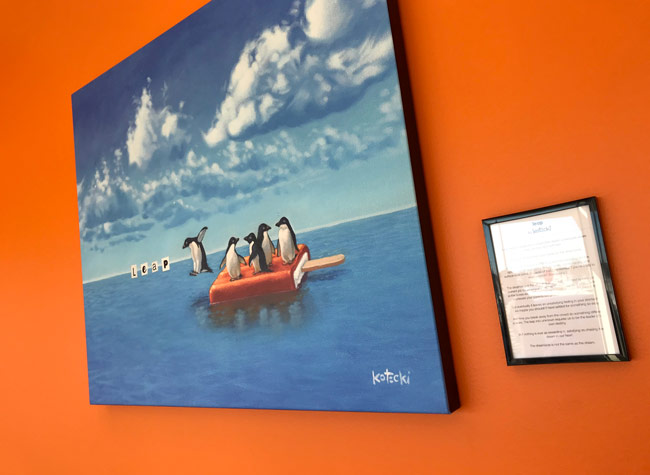 I've had people tell me that they love what they do, but they hate where they work.
When you operate in an environment where it's difficult to find and keep good people, your culture — and an environment that supports it — matters. A lot.

The artwork I use in my presentations does more than just serve as a pretty picture to illustrate a story. It creates a mental anchor in the mind of the participant, establishing a visual shorthand for the principle I've shared. Since we all think in pictures – not words – this is an extraordinarily effective way to help provide a long term impact that goes far beyond a single speech.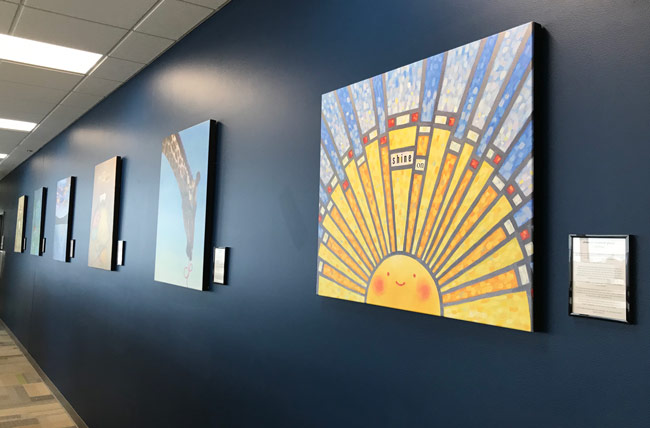 I'm thrilled that a number of smart organizations, from school districts to financial institutions, have utilized my artwork to enhance their environment and support the positive, dynamic culture they have built.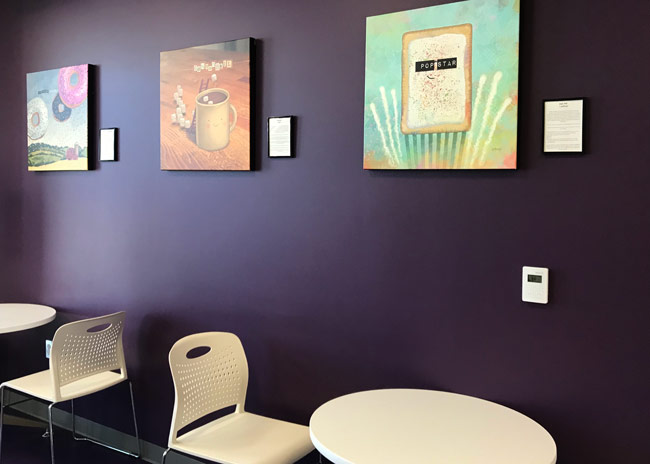 When Summit Credit Union built a new, state-of-the-art corporate office building, they were very intentional about the artwork they used to represent their culture. After speaking to their top level sales team, I was excited to be asked to collaborate with them on providing large canvas reproductions of my art that would be hung in a variety of their public and private workspaces and conference rooms.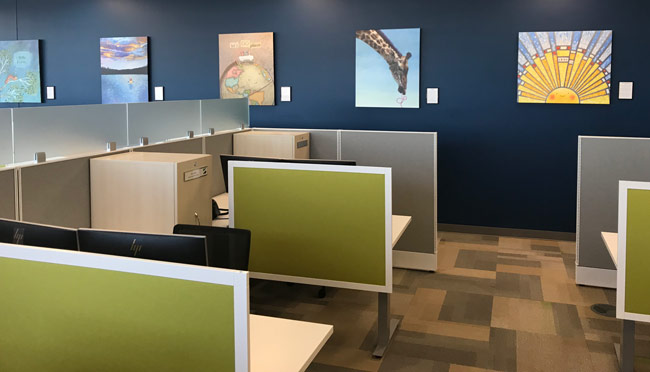 Alongside each piece, we hung small frames that Illuminated the message behind the art. This enabled those who hadn't heard me speak be able to connect with each piece on a deeper level, underscoring an important principle that supported the organization's culture.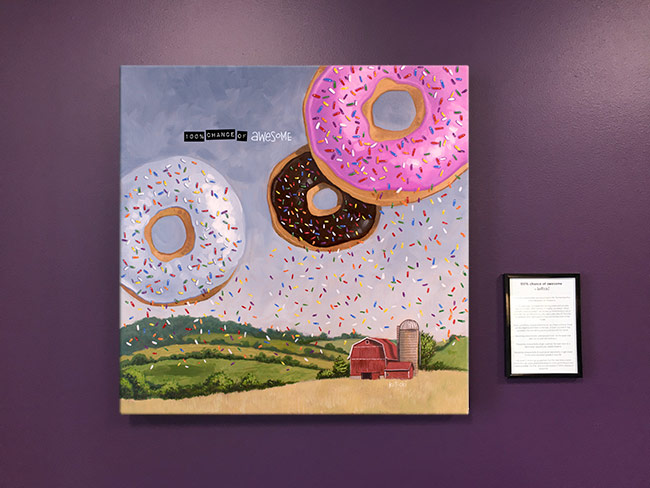 Jason's art embodied the fun, creative and collaborative image and messages that we wanted to send to our employees. The way that Jason's art communicates inspiring and empowering messages is how we want staff to feel when they work for Summit."

Heidi Duss | Manager-D&I, Wellness & Community Engagement | Summit Credit Union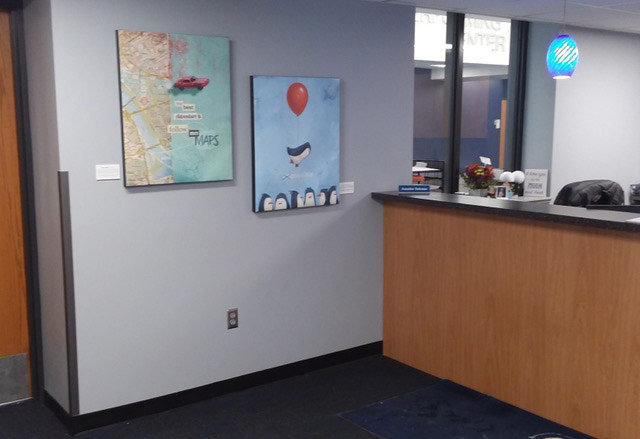 In a similar way, Unity school district in Wisconsin purchased a number of pieces for their high school, middle school, elementary school, and district offices and library to enhance a recent renovation project. It brings me great joy to think about the positive influence my art is able to have on the students and faculty every single day.
If you want to change your culture, start by changing your environment.
If you are interested in acquiring artwork to take your space to the next level, I invite you to explore the range of images available and email Kim to discuss the many options we have available.