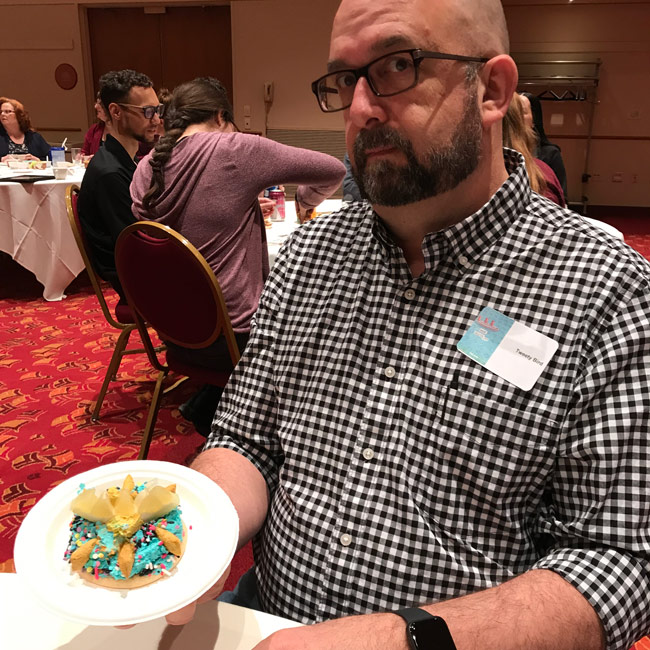 Things got pretty ugly at one of my recent speaking programs.
I was invited to help the staff at one of Madison's most treasured landmarks adopt a mindset of creativity and innovation. As part of the workshop, the attendees got an opportunity to decorate cookies together. But the goal wasn't to make Martha Stewart jealous. The goal was to make them as ugly as possible, as a callback to a story I often tell.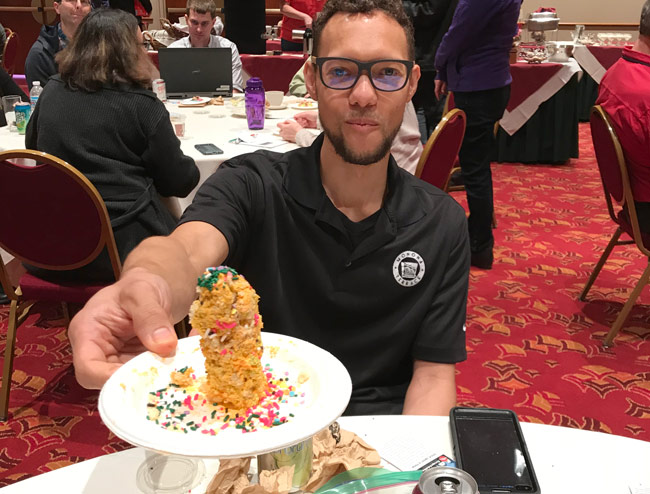 Mission accomplished.
Underneath this seemingly innocuous activity, a number of powerful elements were at play.
Chief among them was, well, play. It's not every day that you come to work and get to decorate cookies. (Unless you work in a bakery, that is!) That alone gets people's attention, and draws them into the activity more than any predictable ice breaker activity ever could.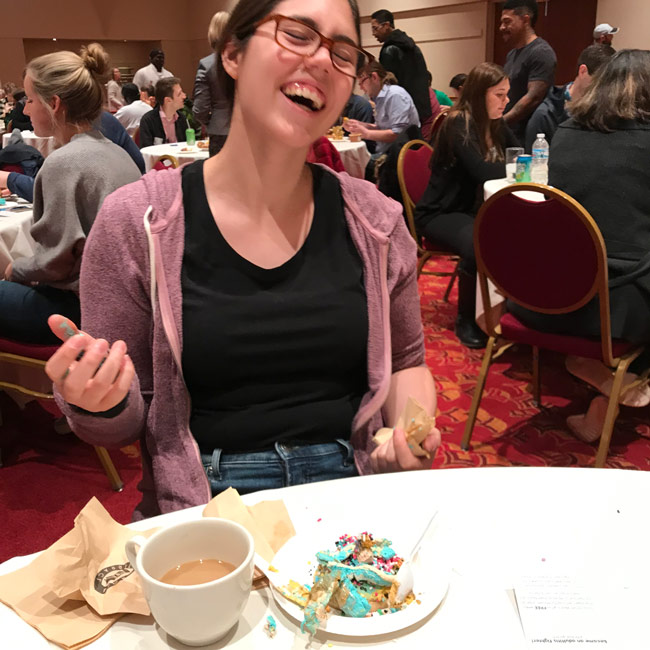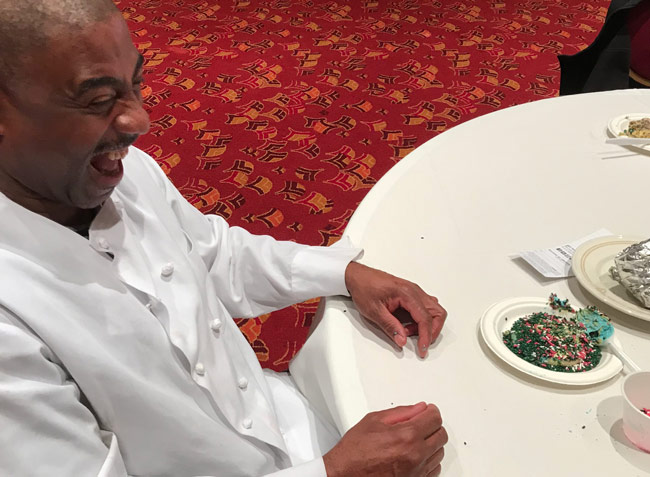 This level of engagement helped them to connect quickly with their co-workers, breaking down silos, as many of them work in different departments. It also drew them deeper into a follow-up discussion afterwards, where we unpacked the numerous lessons learned about that nature of innovation.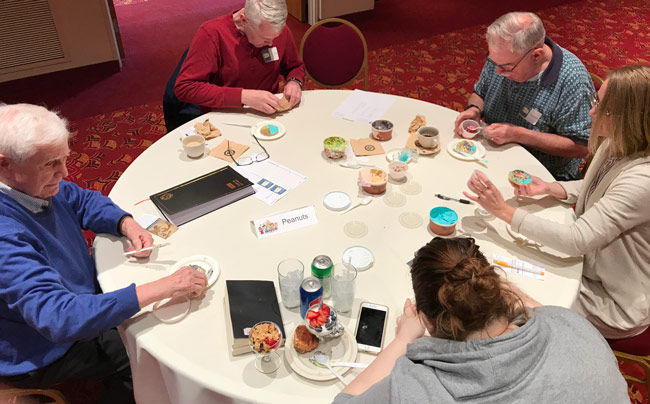 For example, the way a group can have an exponential effect on progress by building on the small ideas each person brings to the table. Or the insight that creativity is about using common things in uncommon ways, thanks to the folks who incorporated items from the breakfast spread into their creations. Or how the uncomfortability of taking the risks that innovation requires can be minimized by the support of teammates.
Pretty deep stuff from a few bowls of weirdly-colored frosting.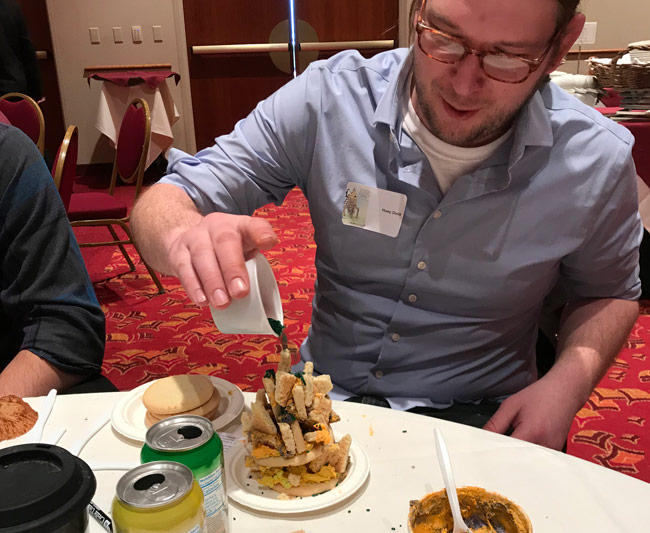 It's a unique and memorable hands-on activity that allows the principles I present to stick, ensuring the impact lasts far beyond a single speech.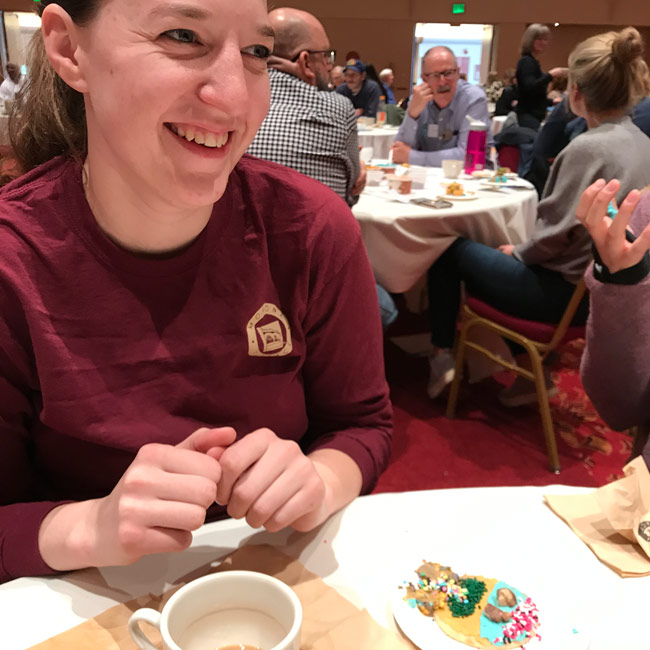 Of course, although I loved participating in the merriment and facilitating the learning, I don't need to be present for you to win.
Another organization I worked with organized an "Ugly Cake Battle" at their annual training day, two years after my initial presentation. As an extra wrinkle, the staff training and development manager had the teams barter for "premiere" items, which turned out to be a big hit.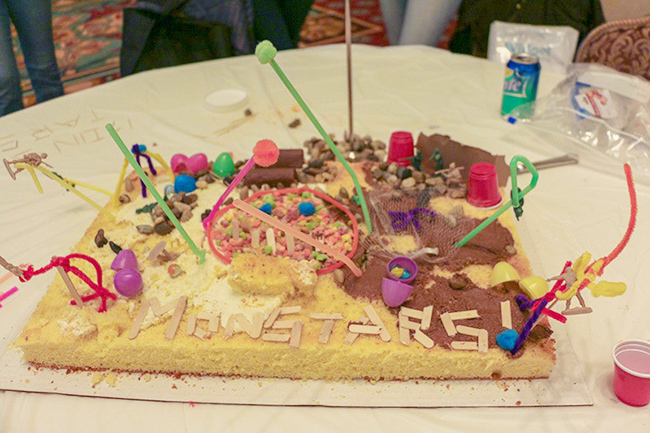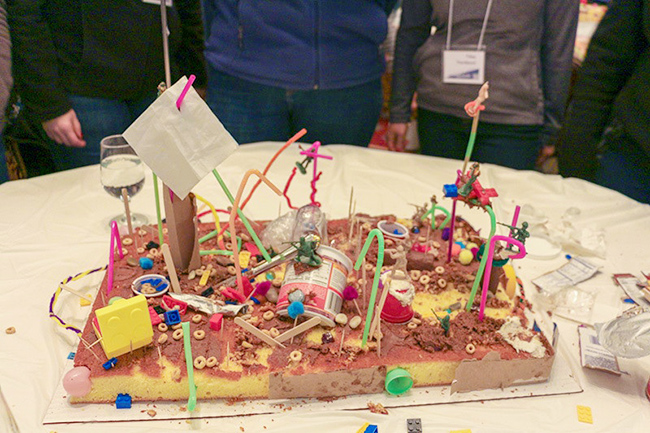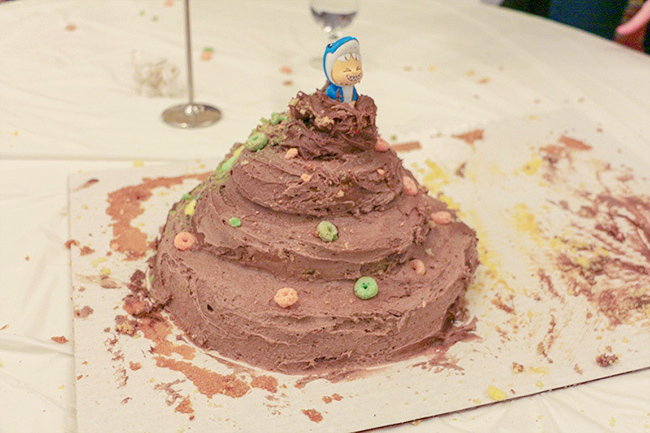 As the pictures make clear, this is an awesome team building activity that fosters creativity and is just plain fun.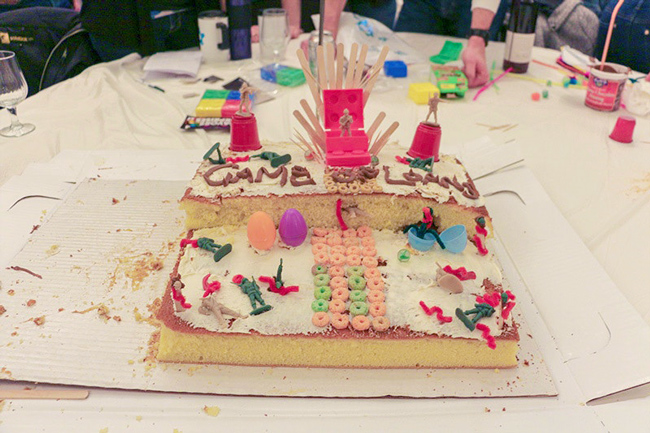 Get in touch with Kim to learn more about how we can work together to create an experience your people will never forget while fostering a greater spirit of innovation in your organization!