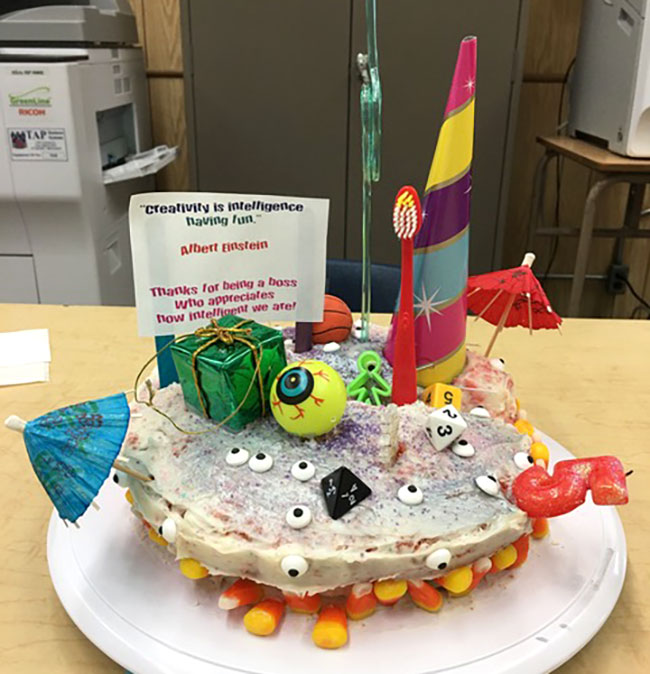 Tina Oldham is the Principal of Cowden-Herrick Elementary School in Illinois. After attending a program I did for educators earlier this year, in which I talked about the beauty of ugly cakes, Tina's teachers were inspired to create this Boss's Day cake for her.
Nice work huh? (I like the toothbrush, which I imagine came in handy after finishing said cake.)
And I especially liked the quote in Tina's email signature:
"Show Up, Work Hard, Be Kind."
A good strategy for whatever you do in life!