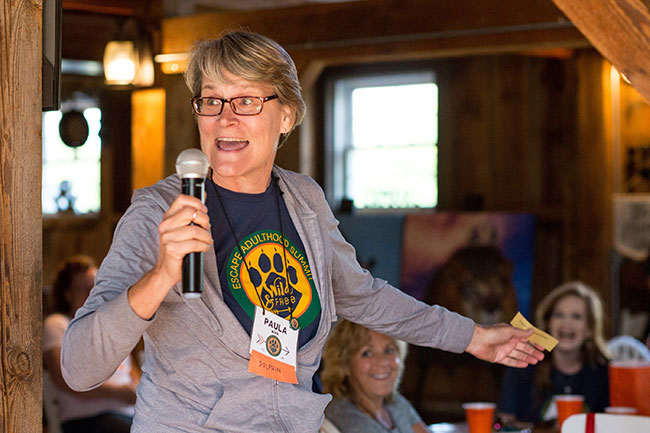 An Adultitis Fighter is someone who rallies against rules that don't exist and engages in ruthless, senseless acts of silliness that undermine Adultitis and its unadventurous version of adulthood. Once a month, we shine a light upon the most remarkable among us, holding them up as a dazzling example of what we should strive for in this epic battle against a formidable enemy.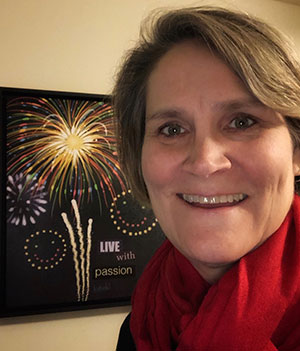 Paula Wick lives with passion whether investing in herself through the Escape Adulthood Summit and Wonderhunt or caring for her clients. Her curiosity and compassion impact the way she approaches life, especially with her work as a Nurtured Heart Approach® enthusiast! Paula embraces a playful mindset fostered by a fun-filled childhood, leading her into everyday adventures. You can even find her love of puzzles embedded in her answers below!
In recognition of their efforts, Adultitis Fighters of the Month receive a special mini-canvas hand-painted by Jason, along with a certificate of honor, a sweet patch, and other Adultitis-Fighting tools. We asked Paula some questions about how she fights the Big A and what advice she has for others…
---
What are some of your favorite ways to fight Adultitis?
I spend time outside almost every day and walk in the woods regularly. The chance to travel, particularly to the national parks, is a highlight. I can often be found tinkering with whimsical projects, and T wtvp rlxph, hzco awlj, lyo afkkwph.*
Who or what has been the greatest influence in your own fight against Adultitis?
I credit Jason and Kim who brought the fight against Adultitis to my attention; I am also deeply inspired by my mom who is all about seizing the day. I was lucky enough to zipline with her last April on her 89th birthday. Both my parents had a "work hard/play hard" attitude about life that afforded me hours of sunbaked adventures with siblings and neighbors willing to build forts, ride bikes and gather for late afternoon softball games.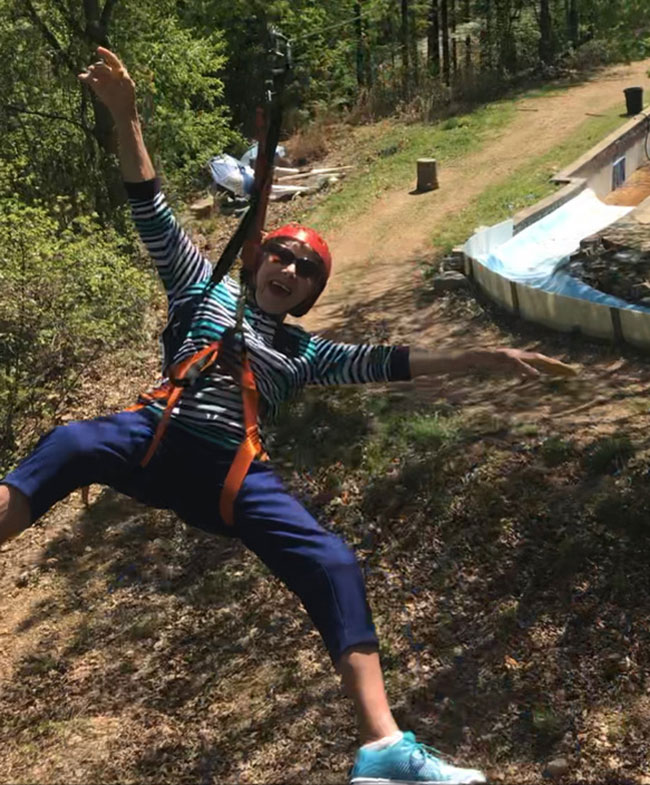 What is something you loved doing as a child that you still do in some form today?
I assume I answered rhetorical questions as a kid. Seems I still do. I make things up, and I like my stories. I also love to learn. While I didn't particularly care for school, I know I was curious. This continues.
What is your strategy for dealing with people who are obviously infected with Adultitis?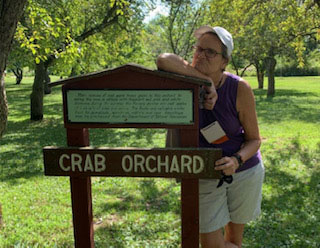 I sometimes curse the economy and the comparative culture we've been socialized into and feel bad that people live with so much pressure, real and imagined. Ultimately, the futility of blame leads me to compassion.
What advice do you have for someone who is feeling overwhelmed by Adultitis?
Remember simple childhood pleasures and seek them out like dirt hills, crayons, construction paper, fireflies, carnival goldfish, Graf's root beer.
Anything else you'd like to share?
* Answer to the coded message above: I like games, wordplay, and puzzles.
Please accept a shameless plug for my enthusiastic and passionate work as a Nurtured Heart Approach® enthusiast! NHA® emphasizes clarity and mindful choice about how to express and respond to personal and relational energy. We all have a powerful life force that we can learn to use well. Inspired by the work of Howard Glasser, I found NHA life-changing and now offer workshops and coaching to educators, parents and other caregivers using NHA. Learn more here.
---
Congrats to Paula Wick, February 2020 Adultitis Fighter of the Month. Thank you for making the world more awesome!