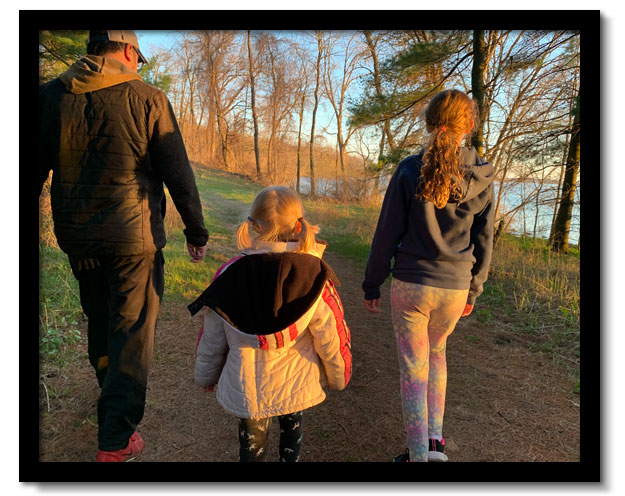 It seems we are all yearning for a return to normal. I know what people mean when they say it – I say it myself, and what we have, right now, is not normal. But in truth, I really don't want to return to normal.

As we inch slowly closer to a resolution of this crisis, it might be worth asking a question that was posed when the shelter-in-place guidelines began:
What is essential?
We've been given a gift. This pause has been an unprecedented (anyone up for making that the official word of 2020?) opportunity to examine our lives and our society with a new perspective.

For example, are all of those in-person meetings we'd been having really essential?

Are all of the regulations we eased up on in order to make our systems work better in an emergency really essential? 

Is it really true that the liquor store is essential but the pottery studio isn't?

Is watching any of the major news networks really an essential way of staying informed?

Our packed calendars got cleared pretty quickly when the dominoes of this crisis started to fall. As things open back up and we can add those agenda items back in, are they all essential?

Most of us have probably spent a lot less money on things during this period of sheltering at home. I can't wait to go out to eat again and travel somewhere awesome that's more than five miles away, but how many of the things we would have spent our money on were really that essential?

On the other hand, this experience also helped us to discover new things that are essential we didn't even realize. Like relationships we took for granted. The healing power of nature. Or the ability of a home-cooked meal to bond us together.

Many of us got to dust off our faith, and realized just how essential it is to our souls. 

I've enjoyed seeing mothers and daughters, fathers and sons, and even full families – with teenagers! – going on walks together. Maybe they've accidentally stumbled upon an essential routine and will choose to keep it going.

I hope we realize that art and music and theater – those subjects schools often deem as non-essential – are the very things that helped us get through this dark time. I can't imagine what it would have been like without the musicians doing living room concerts, the movies we watched to give us an escape, the children's book authors who read us their stories, the meme makers who made us laugh, and the artists who encouraged us with their inspiring paintings and funny drawings. 

I hope we've learned that it is possible to work together for the common good with people who have different political views. It's essential that to make this world better than it was before, we need to spend more time working together instead of tearing each other down. 

Know what else has been essential? You. You, doing your part – big or small – by sharing your time, talents, and treasure to help the cause in some way. By making masks, sharing a laugh, bringing some light to someone in darkness, or easing the burden of loneliness of someone nearby.

As we move forward together, let's promise to not settle for normal.
Let's aim for better.