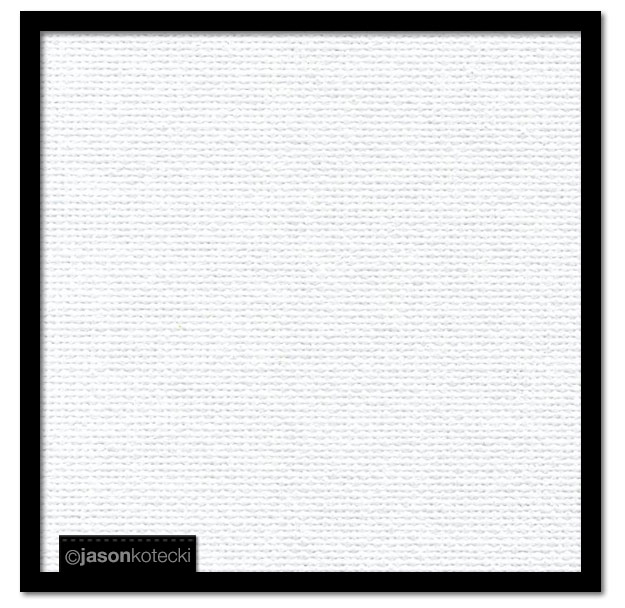 Last week, Kim documented some behind-the-scenes footage of me creating in my studio. She didn't catch me in a very glamorous task; I was merely prepping some wood panels with a coat of gesso.

Gesso (pronounced JEH-so) is a fancy artist word. It's basically a primer used on wood, canvas, and other materials to seal the surface and provide a suitable surface for the paint to adhere to. Naturally, it's typically utilized in the beginning.
But it can also be used to start over.
I subscribe to the Bob Ross philosophy that there really are no mistakes, only happy accidents. If I don't like how a painting is going, the first course is to make some adjustments. Tinker. Ninety-nine times out of a hundred, I am able to turn what seemed like a mistake into a catalyst that makes my painting even better. 

However, there are times when the piece is irredeemable. Sometimes a horse is old, in pain, and needs to be put out of its misery. I have literally thrown some paintings into a dumpster. The other, less extreme option is to gesso it over and begin again with a fresh, white slate.

In most cases, if you don't like something you've created, you have the option to RE-create something new.

The pandemic is waning here in the United States. We have successfully flattened the curve and avoided an overrun on our healthcare system. Slowly and carefully, our nation is re-opening again. As the days grow longer and summer ramps up, we are gradually emerging from the cocoons we've been inhabiting for the last few months.

In some instances, we are grateful for a return to normalcy. I do declare that the first margarita and taste of bean dip Kim and I shared at our favorite Mexican restaurant after it reopened is by far the BEST margarita and bean dip I've ever had.

But there are other things returning to "normal" that may invite a gut reaction that isn't as welcome. Perhaps there are certain things we've been given a break from that turned out to be a welcome reprieve. Maybe heightened levels of anxiety surface at the prospect of returning to a toxic workplace. A grueling commute. Or a hectic family calendar, bursting at the seams, with little time actually spent together.

If there is anything that comes to mind like that, some sense of dread to return to normal, know this:
This is a golden opportunity to use some gesso and begin again.
Most of us have been given a gift. We've been forced to slow down, which has disrupted our routines. That disruption has given us the rare chance to re-evaluate our lives, society, and assumptions. Running our engines at a hundred miles an hour doesn't offer us that luxury. 

What did you learn about yourself?

That pang of dread you may feel about the prospect of some part of your life returning to normal; that's a sign. It's your soul calling out in protest, begging you to wake up to the fact that what was once "normal," doesn't have to remain so. 

If you look at your life as a painting, maybe there's a part that's just not working. (Perhaps the whole thing needs a fresh new start!)

This is your chance. You may not get one like this again.
It might be time to pull out the gesso and re-create something new.