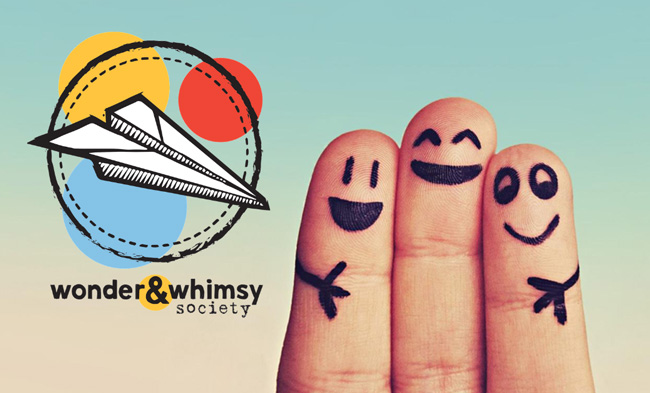 We're excited to announce a life-changing experience for the biggest supporters of our work. It's for people addicted to making memories and creating meaningful moments. It's for people looking for an escape from taking themselves too seriously. It's for people fed up with Adultitis who are ready to reawaken their spirit, reignite their passion, and see with new eyes.
Joy is contagious. The people you surround yourself with are the biggest influence on your behavior, attitude, and results. This community exists to give you the fuel to fill yourself up, so you can go back out and serve the important people in your life. The Wonder & Whimsy Society is your safety net to get the inspiration, encouragement, and accountability you need to live your best life and let your authentic, childlike spark shine.
If you've ever felt like that childlike spirit is an unwelcome guest in your own family, circle of friends, or workplace, there is a place for you here.
This is your tribe, your people, your chosen family, where you no longer have to apologize for being you.
Welcome home. We created the Wonder & Whimsy Society for you.