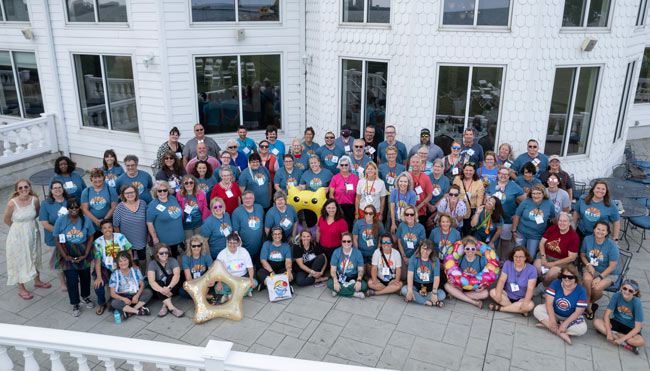 It was worth the wait.
After having to cancel the 2020 Escape Adulthood Summit because of that pesky global pandemic, we were overjoyed to be able to host another sold-out affair in our new hometown of Sheboygan, Wisconsin.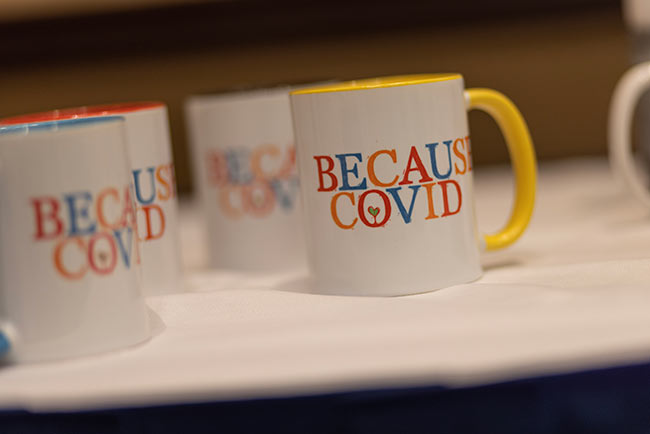 Nestled on the stunning shores of Lake Michigan, we had two glorious days to process a rough 18 months and celebrate being together again. And that was the best part: Just being together, in person, sans screens.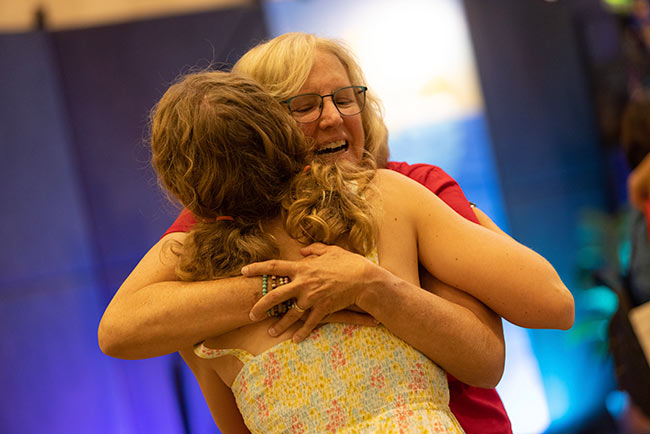 Not to mention the hugs.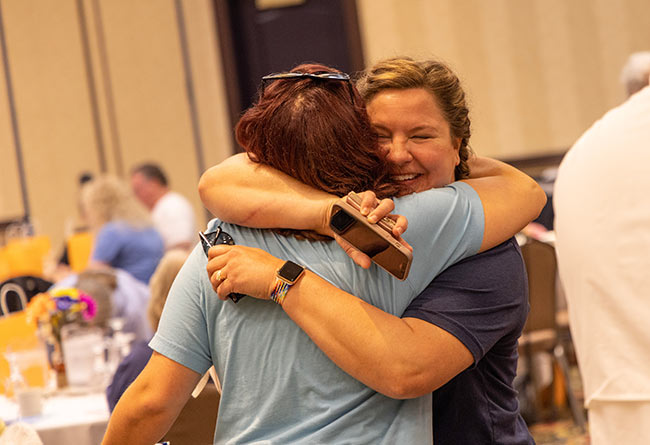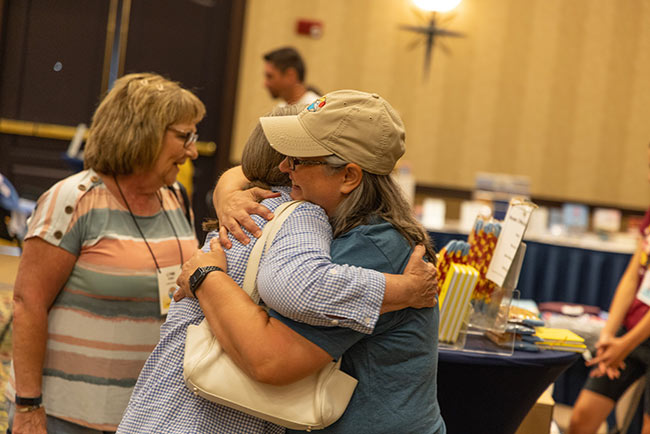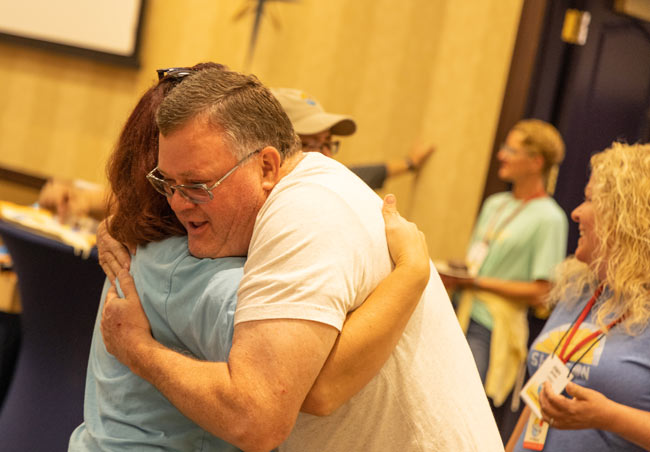 Our theme this year was "Rise." After a long, turbulent journey through the depths, we wanted to provide an opportunity for healing and a chance to lift up our spirits and open our hearts to new opportunities in front of us.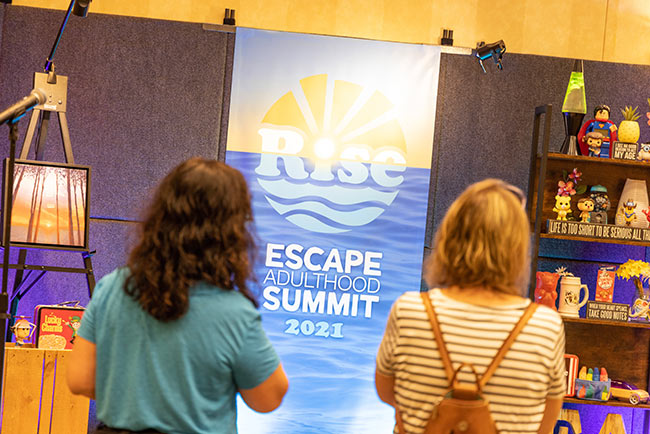 We kicked things off with a good old-fashioned edition of Show & Tell, just like in kindergarten. Everyone was invited to bring and share something from their childhood. There is no better ice breaker, and it delivered a lot of laughs and no small amount of touching moments.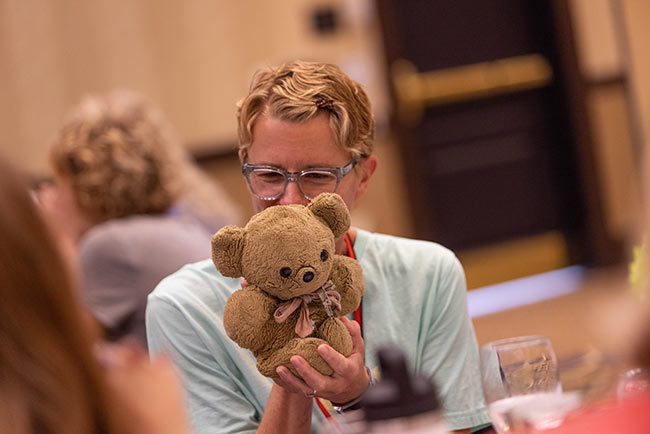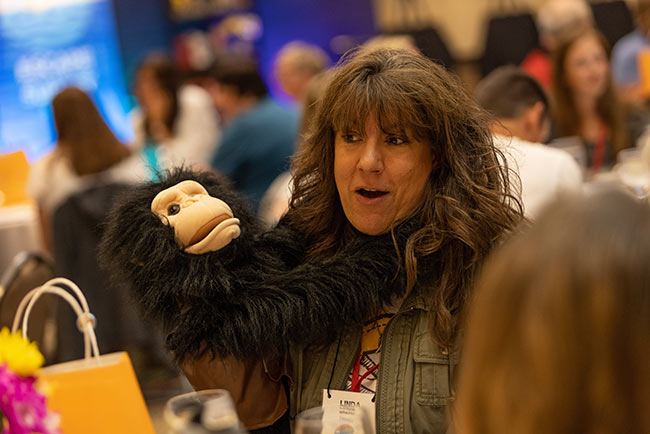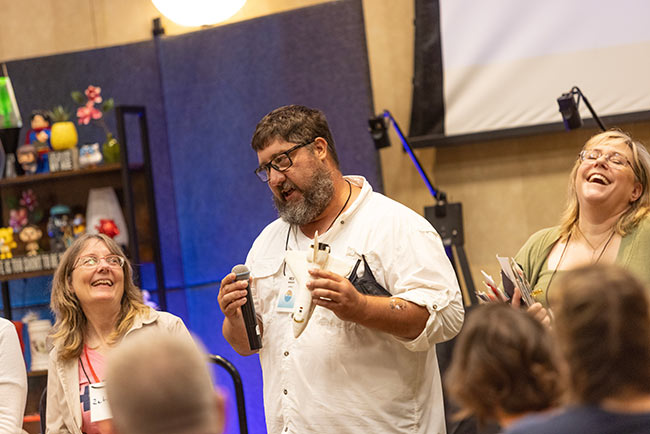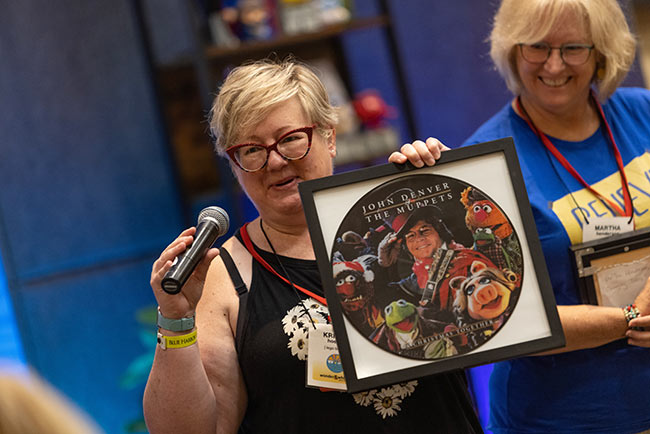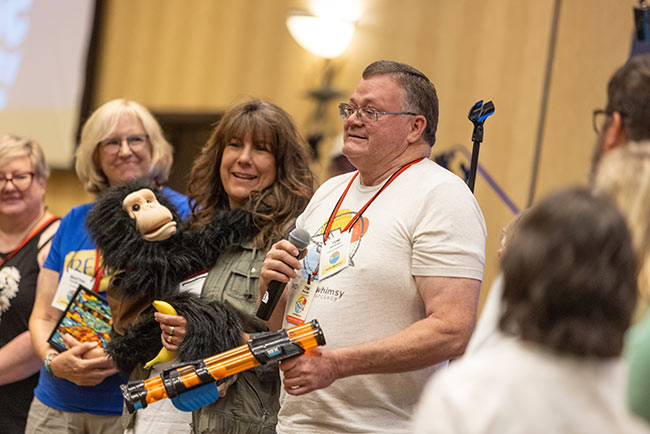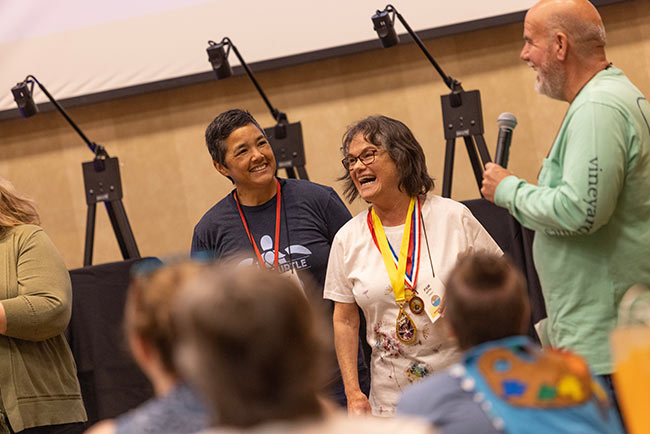 Kim and I teamed up to give a presentation about lessons we learned taking our family on a hike to the Lanikai Pillbox in Oahu. It was an adventure that ended up giving us more than we bargained for, but the lessons were just as relevant for us as we rise out of this pandemic.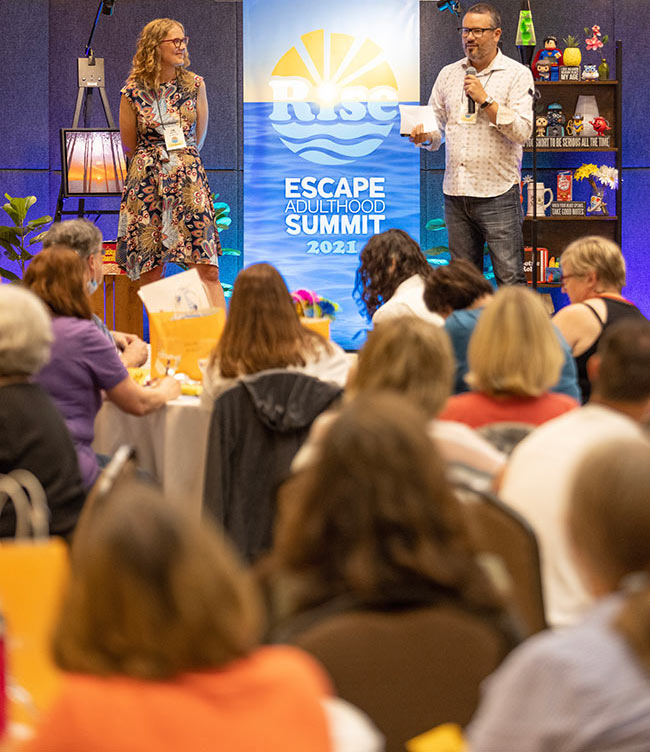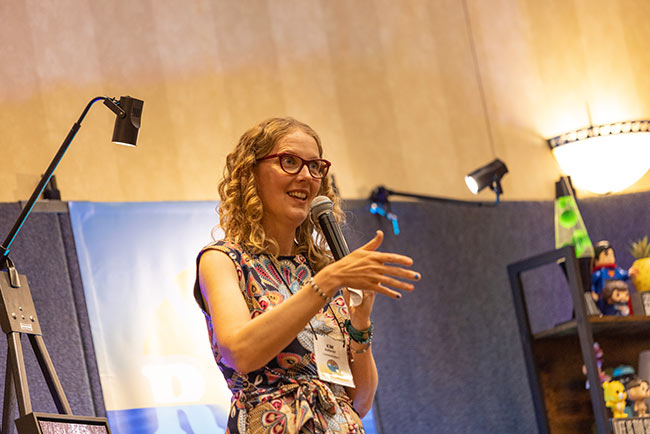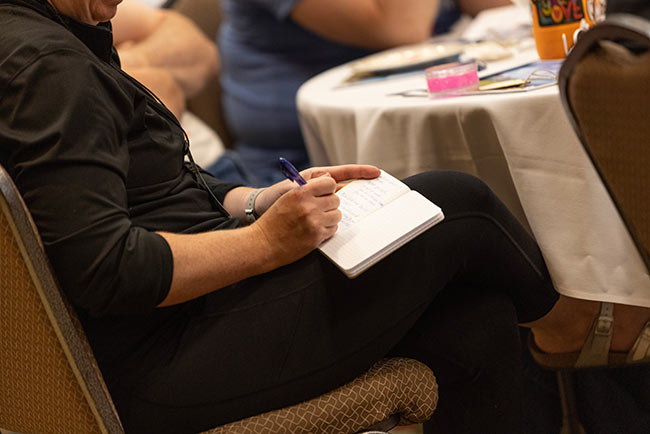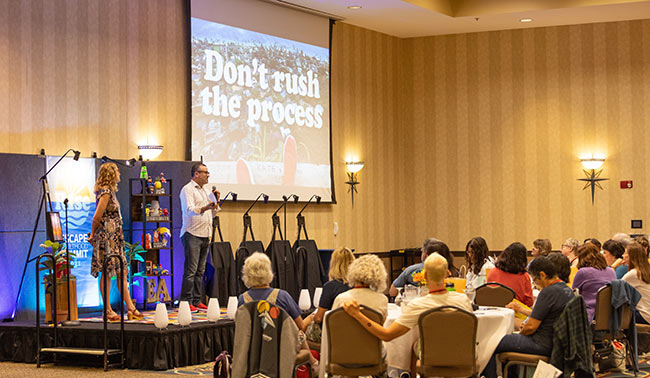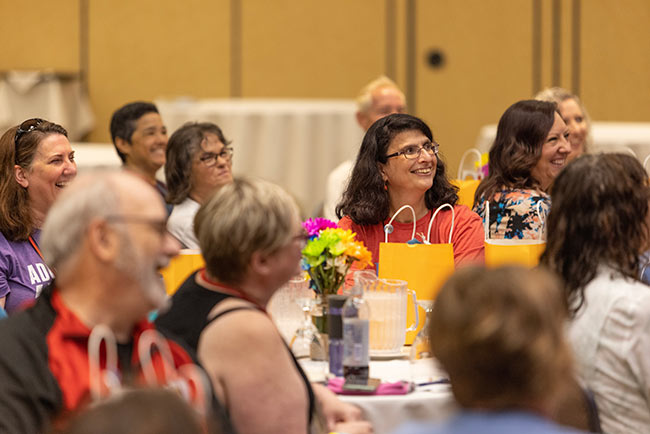 During our tailgate buffet lunch the first day, stocked with burgers and brats (Sheboygan is the Bratwurst Capital of the World, after all), attendees were delighted by some surprise guests.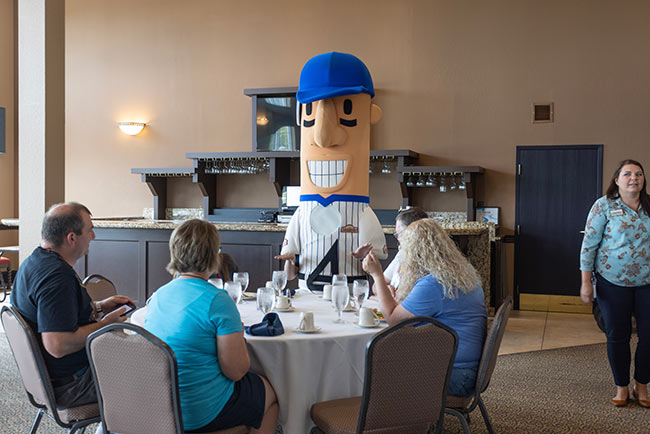 Two of the Johnsonville Sausages from the Milwaukee Brewers showed up for some shenanigans.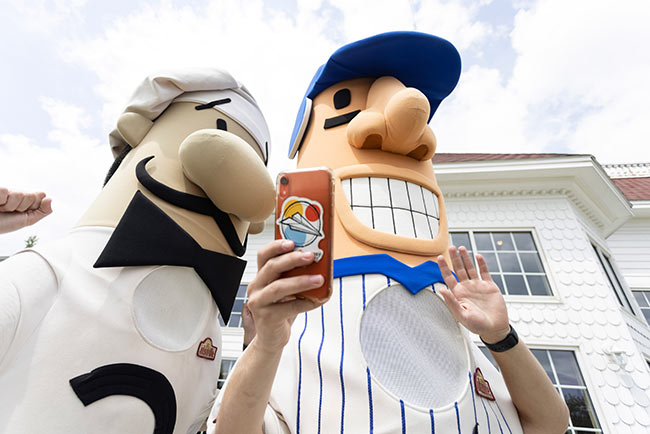 There was racing.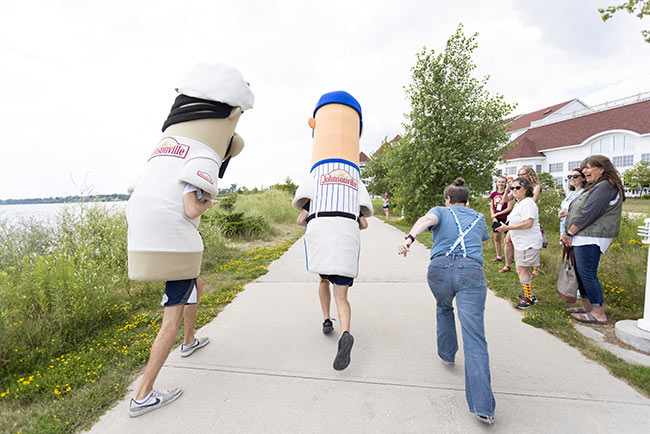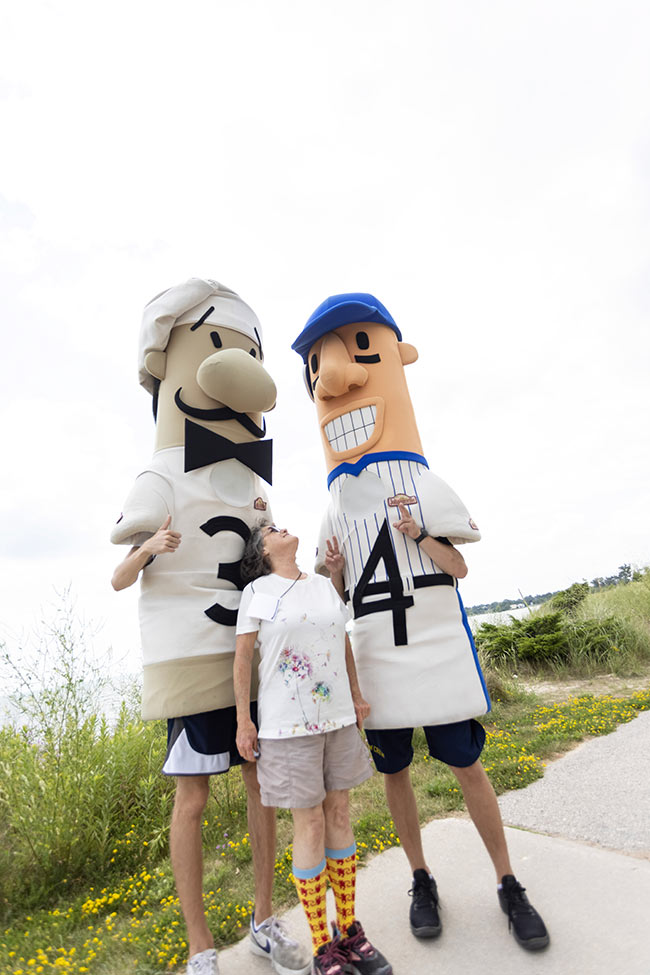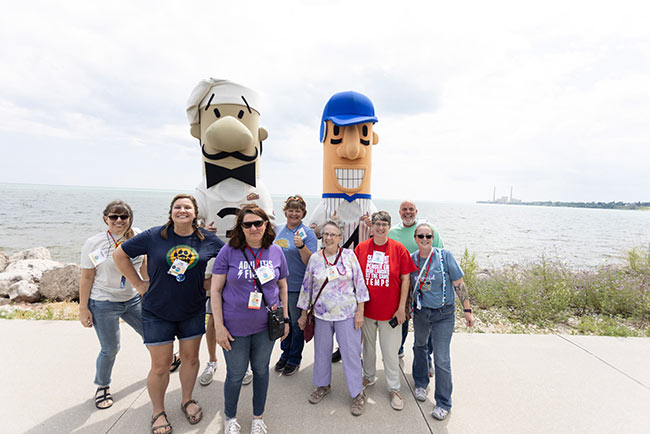 During the Summit, we offer a number of different Mastermind topics – ranging from parenting to caregiving to dealing with the difficult people in our life – and everyone has a chance to sit in on a group of their choice. The discussions that ensue, and the golden nuggets of insight that come forth, make these Masterminds one of the most valuable parts of any Summit.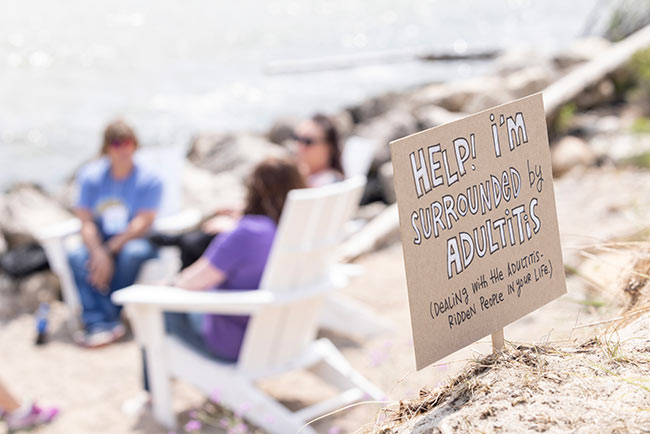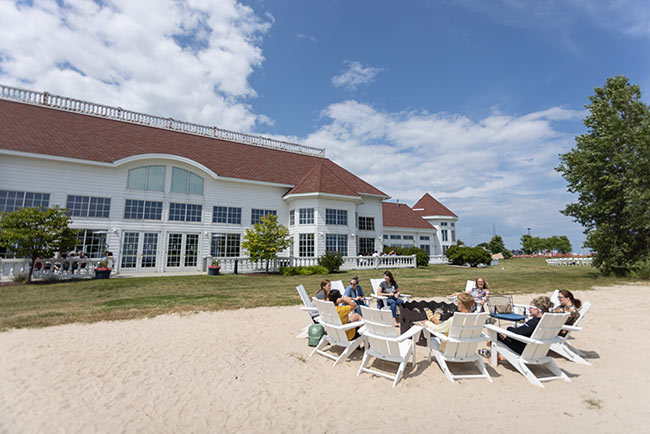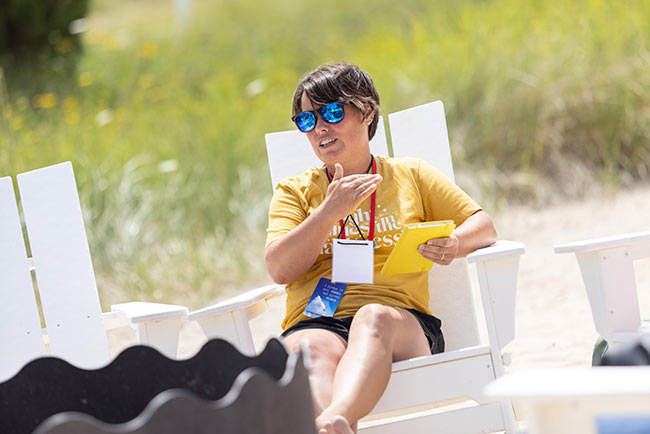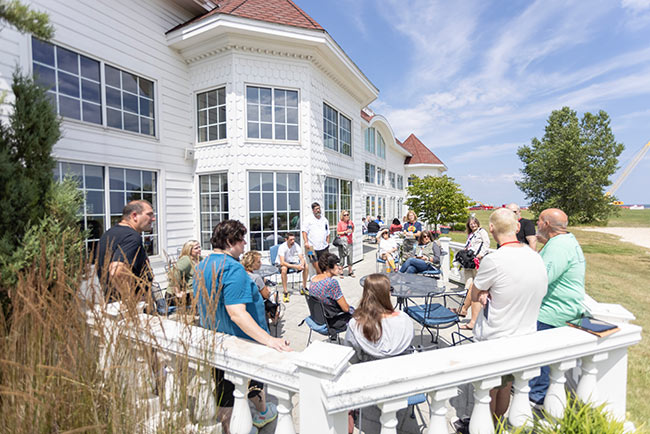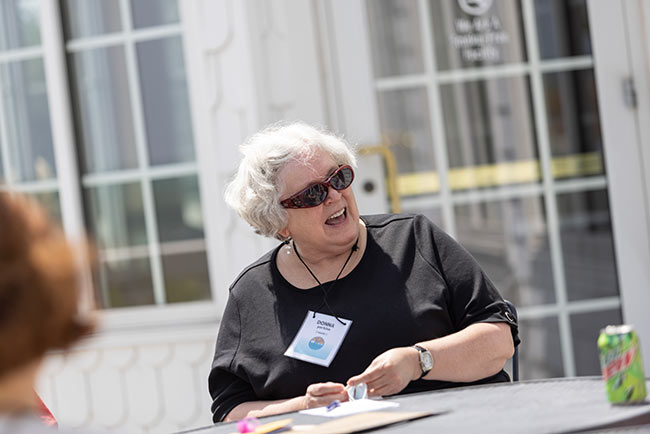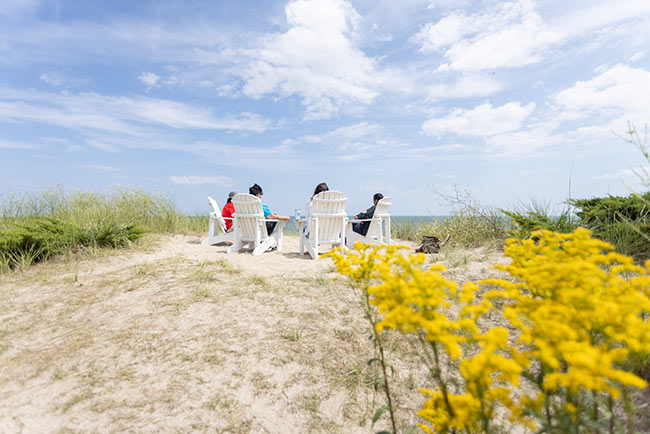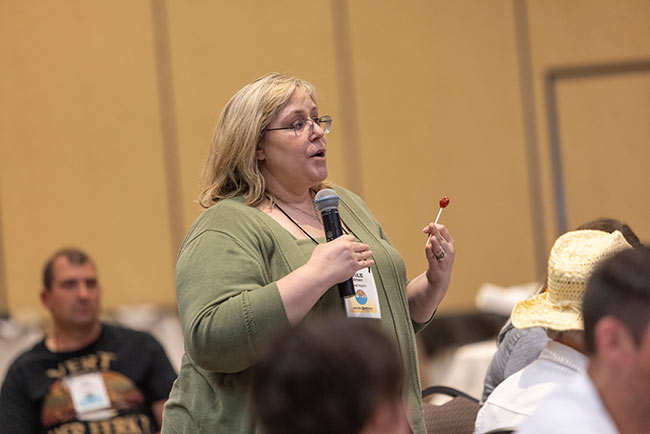 Next, Jenna led everyone in a three-part kite-building project. The first step was to build them…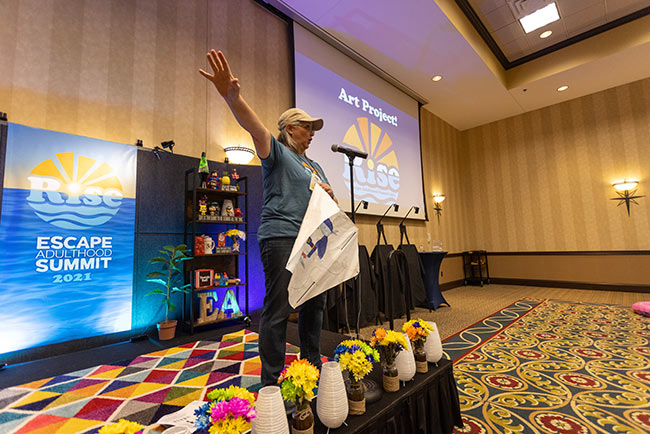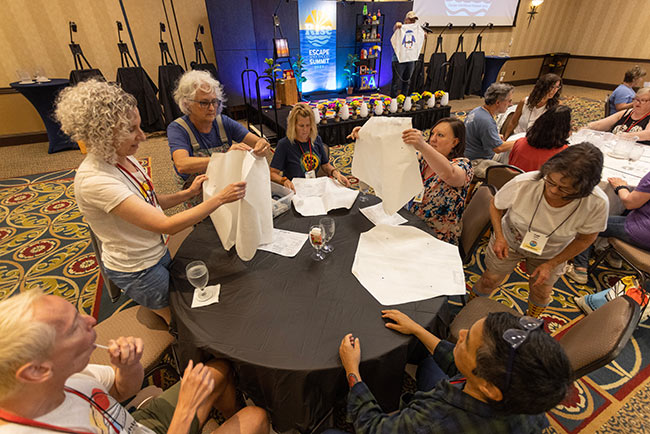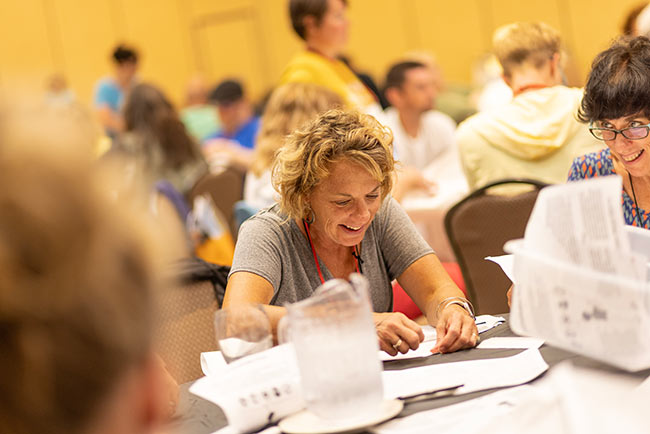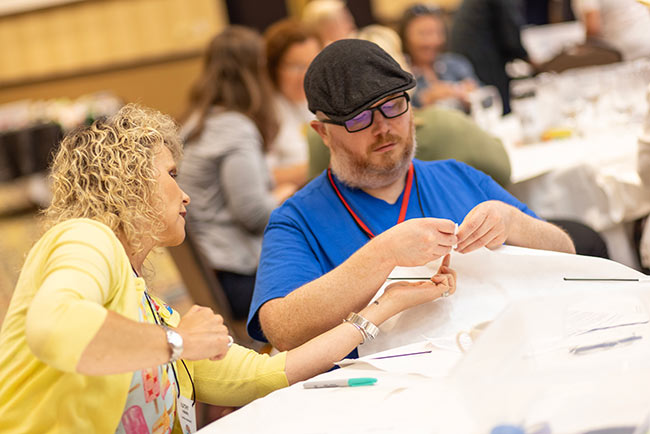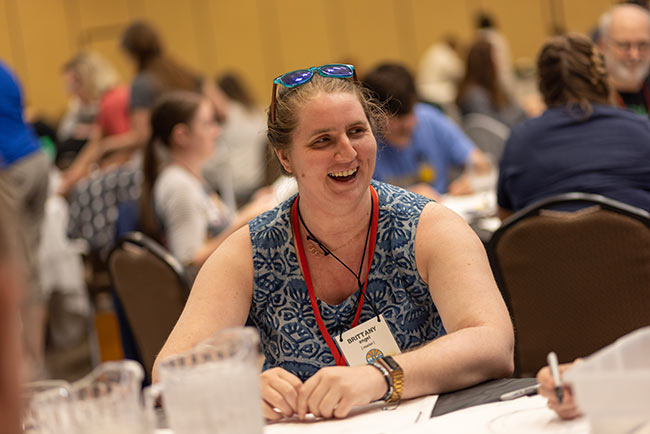 …the second part was to decorate them…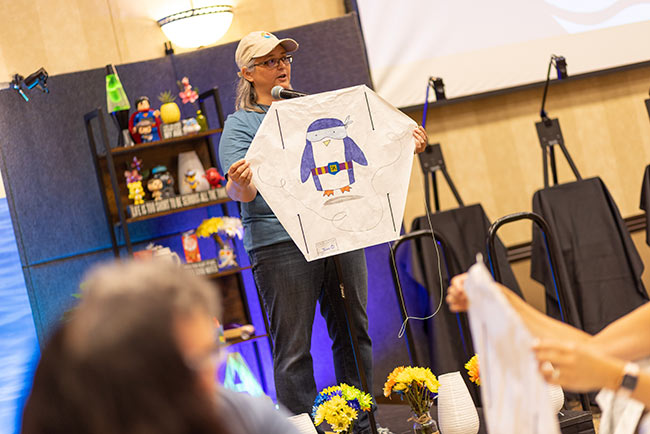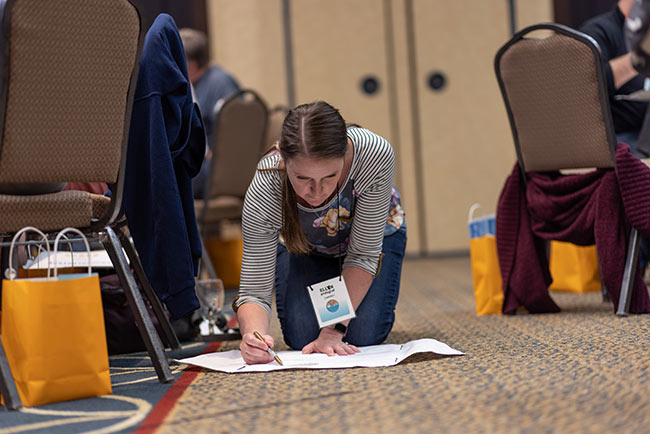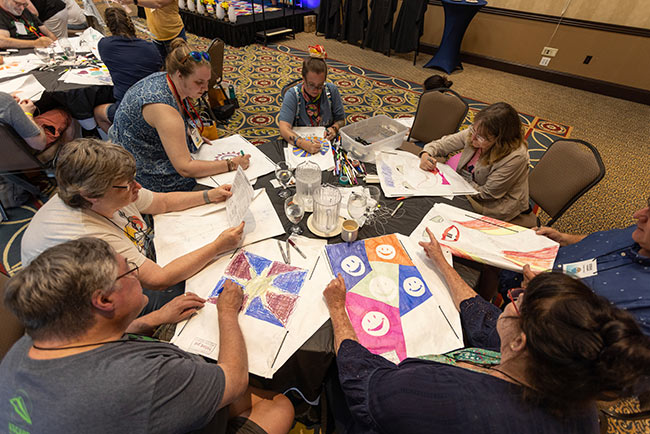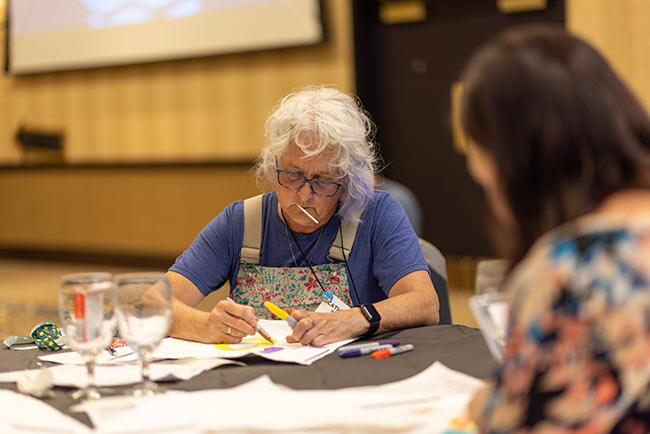 …and the third part? Flying them, of course!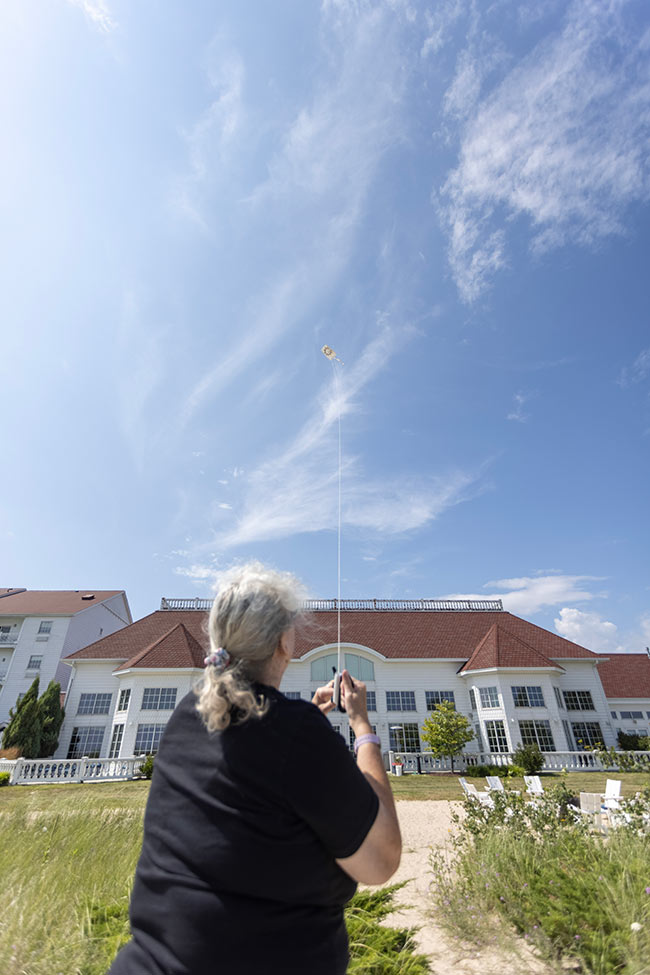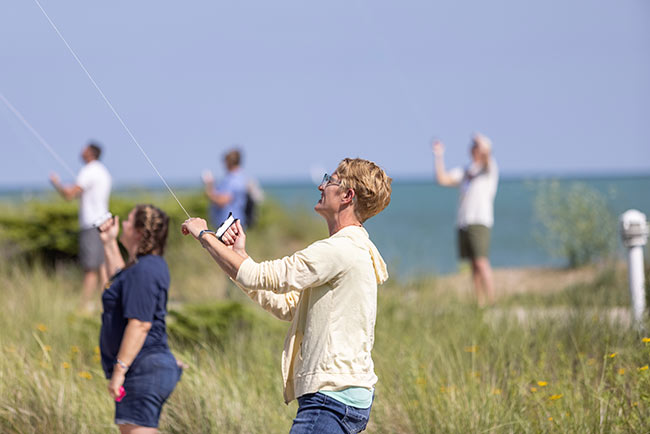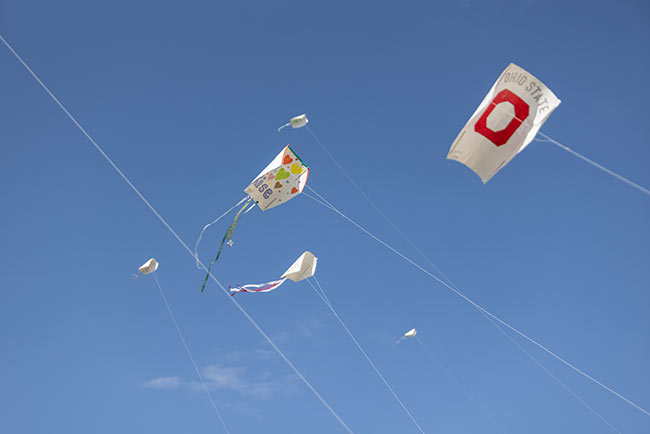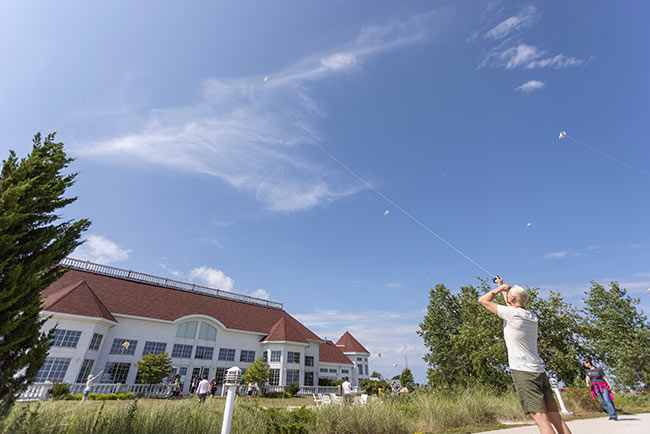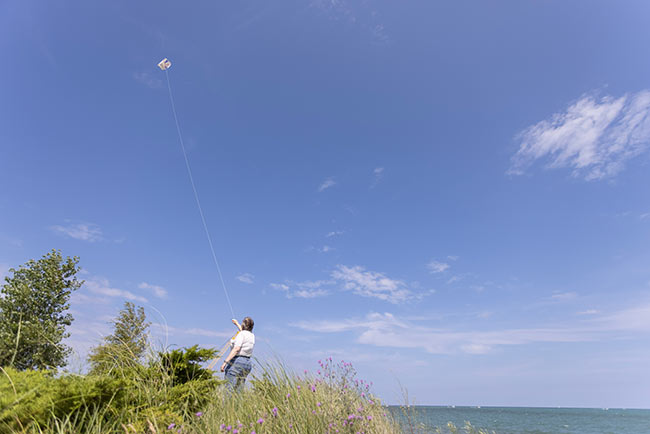 That was a perfect entry into Recess. It was a majestic sight to see dozens and dozens of kites soaring above Blue Harbor Resort against the backdrop of a brilliant blue sky. For some, it was the first time ever flying a kite, and for many, the first time doing it since they were a kid.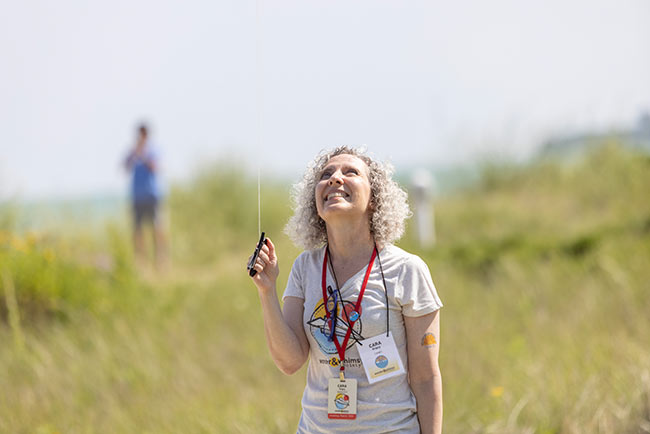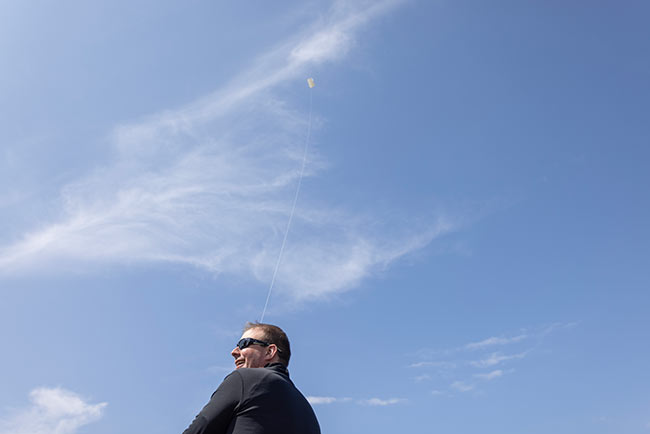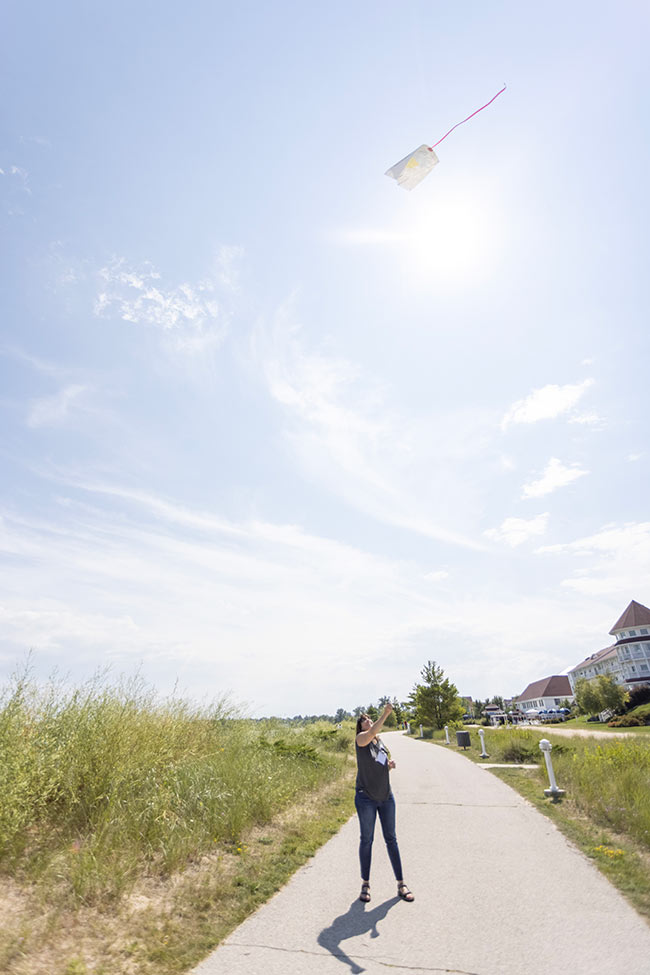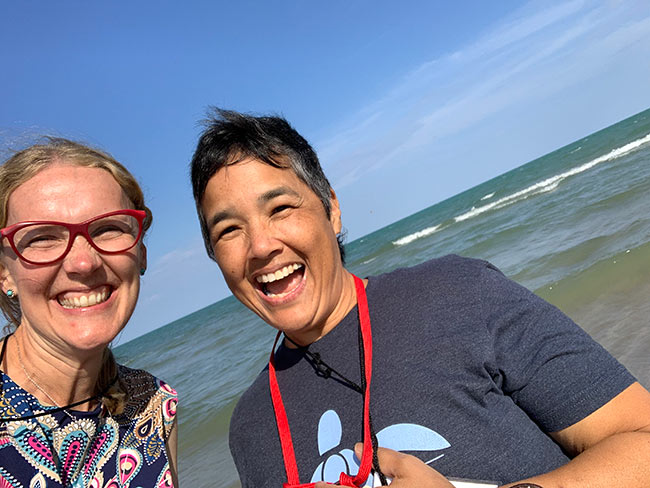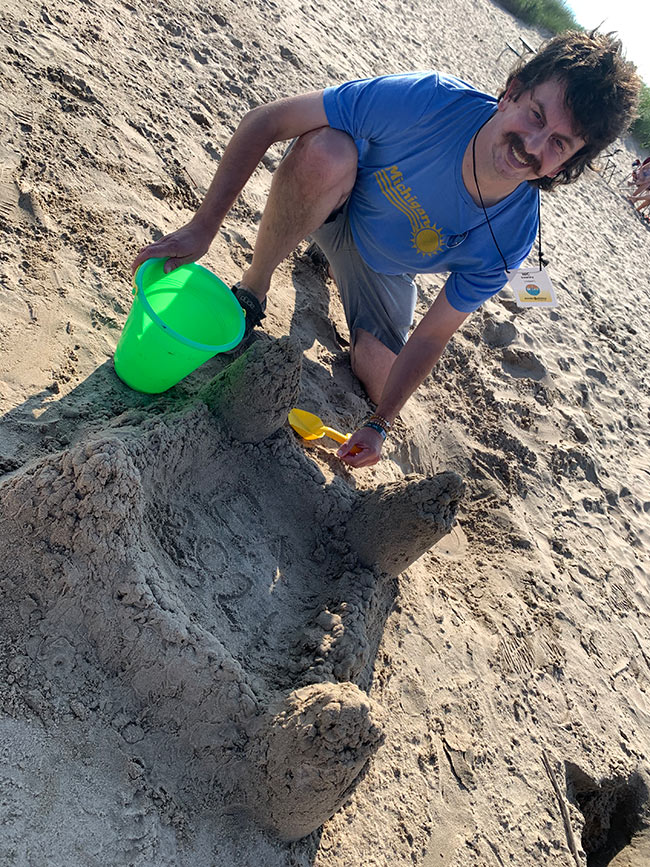 It's a bit of a tradition to eat dessert first for at least one of the meals. A slice of delicious apple pie did the trick, serving as a sweet appetizer to a plated dinner and captivating conversations.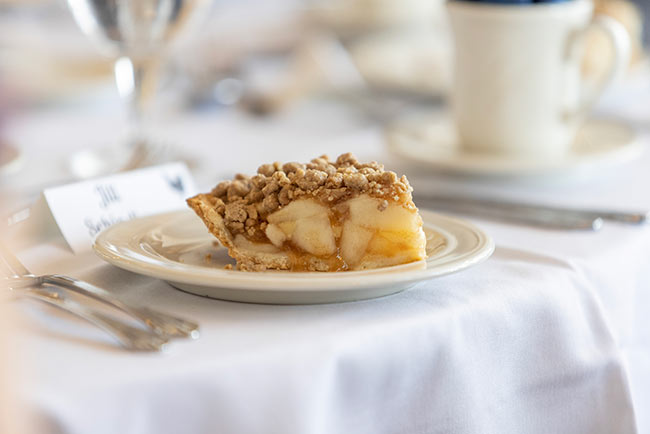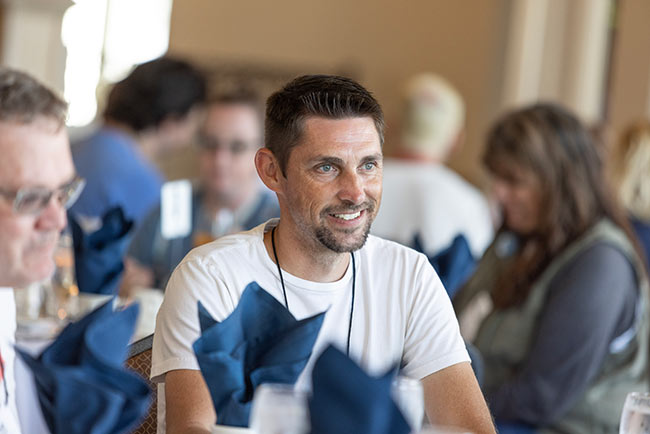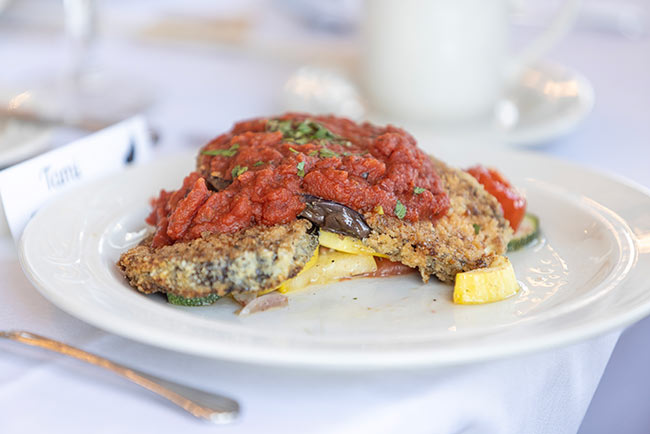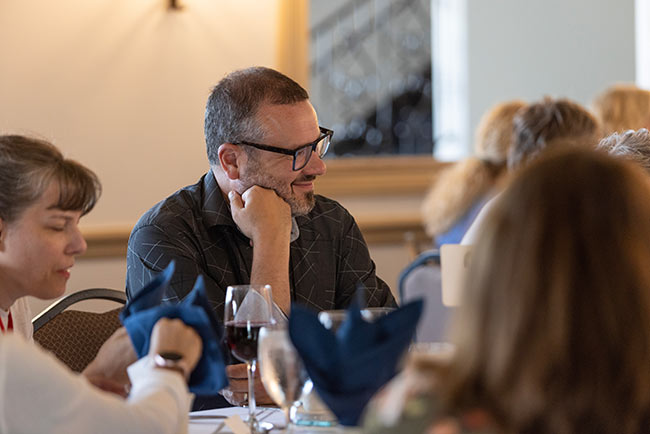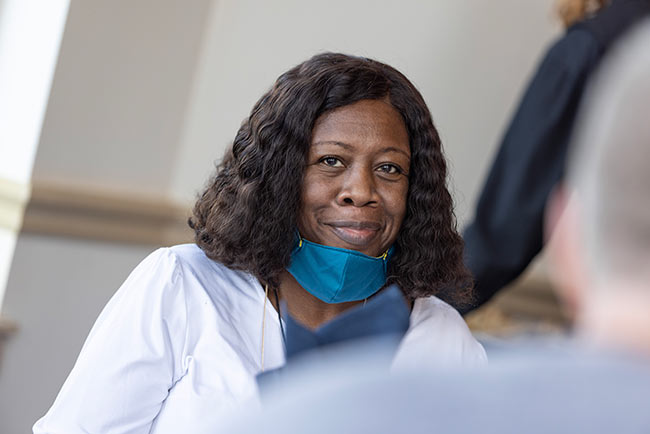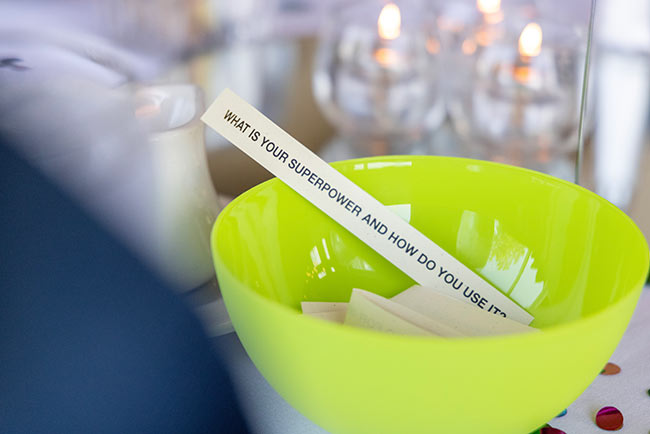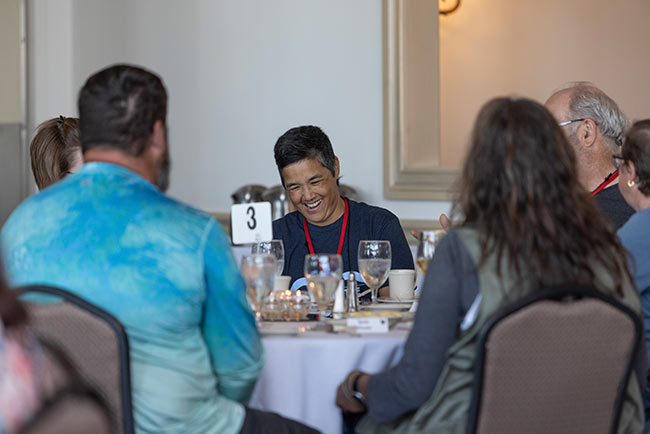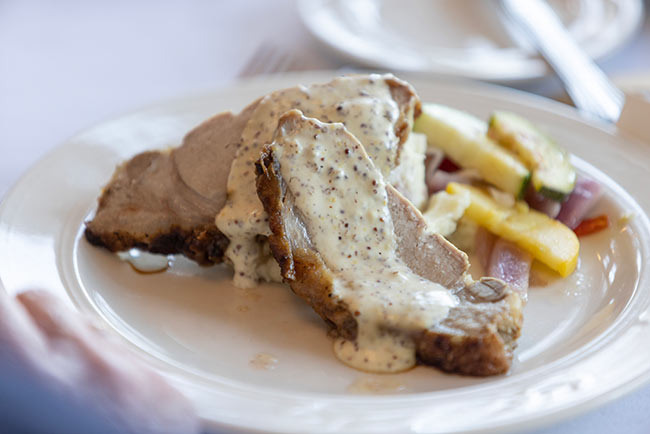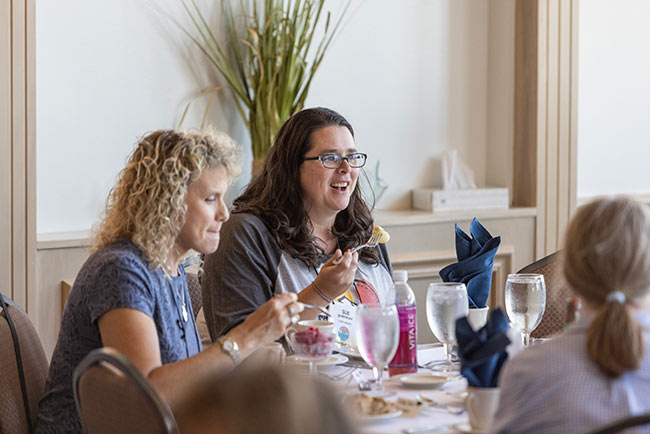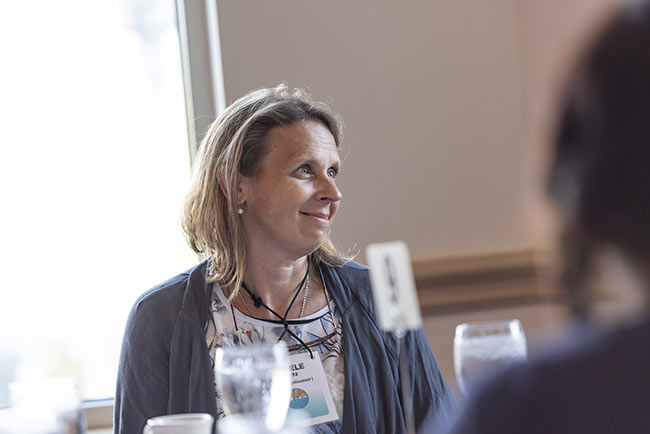 After dinner, I was excited to be able to unveil the series of paintings I'd been working on since moving to Sheboygan. Inspired by the Beatles classic, "Here Comes the Sun," this series features sunrise vistas from Lake Michigan paired with lyrics from the song. All but one of the paintings had been covered, so it was a joy to show them off for the first time.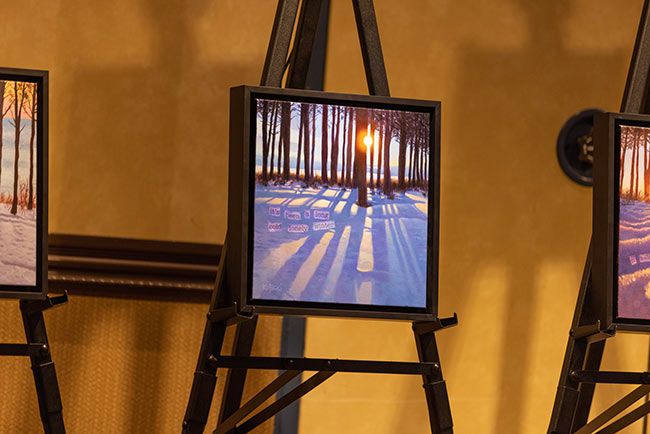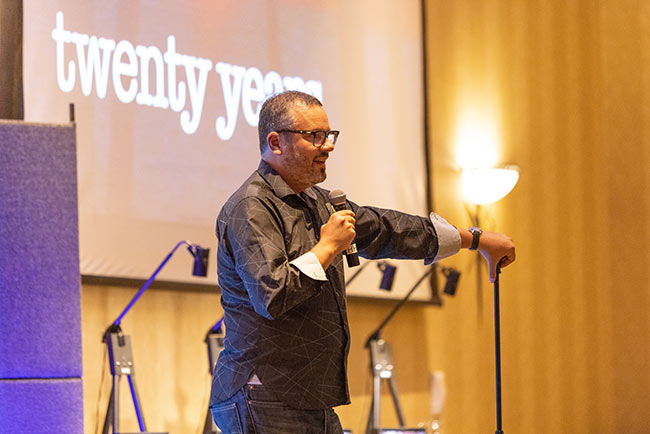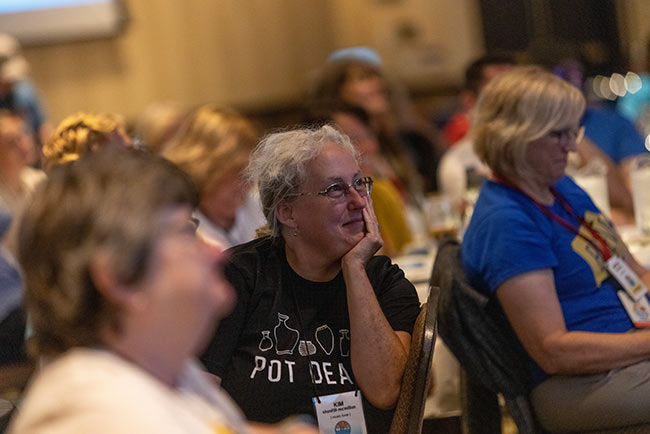 In my talk, I shared the stories behind the paintings as I recounted the making of a twenty-year dream-come-true and the improbable journey to finding Sheboygan – and our new home – during a pandemic.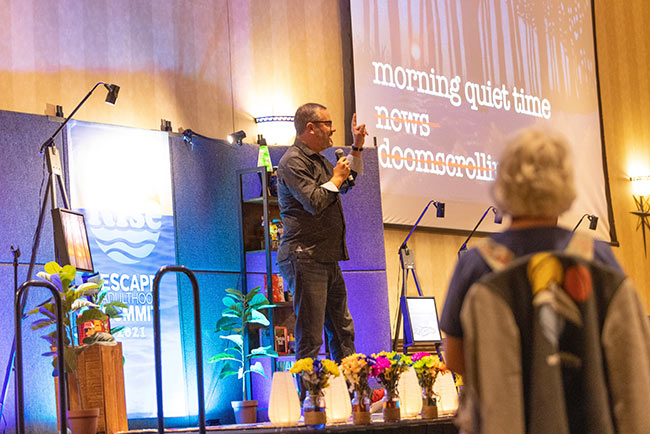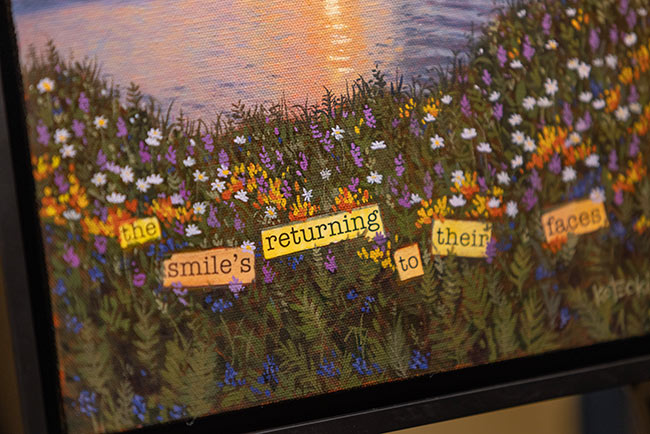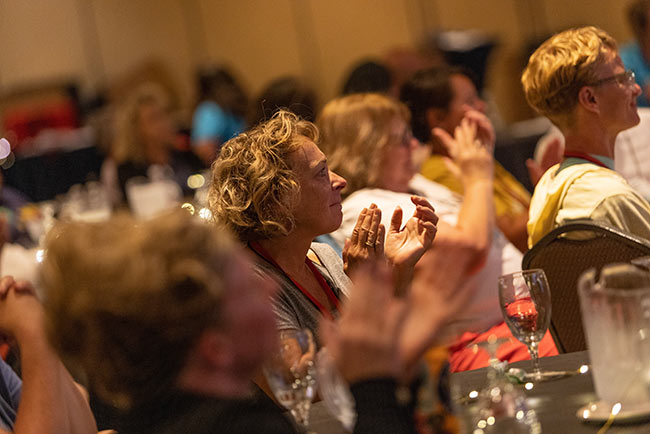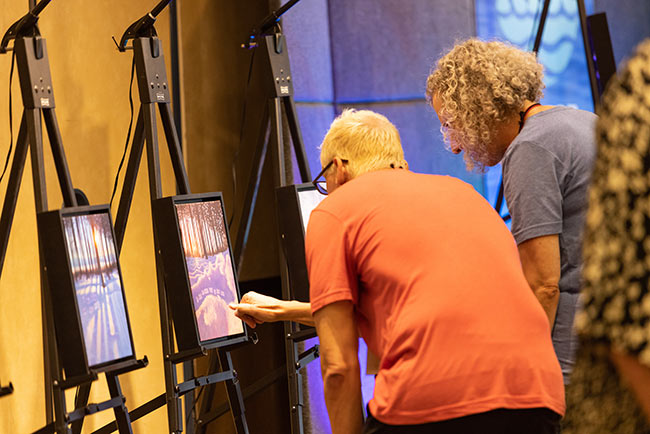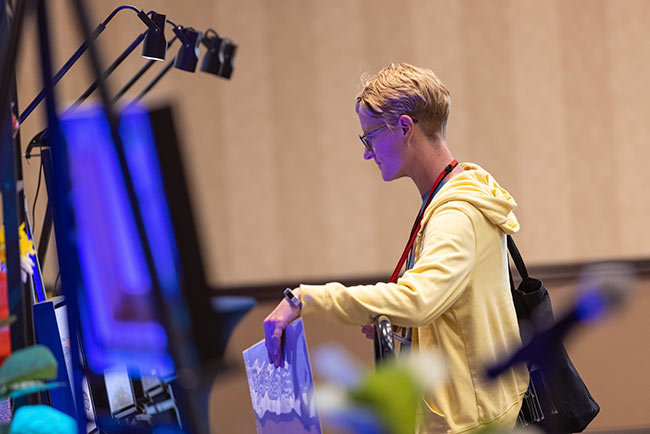 That night, we also surprised our Wonder & Whimsy Society Patrons with a one-of-a-kind acrylic block made from one of the new paintings.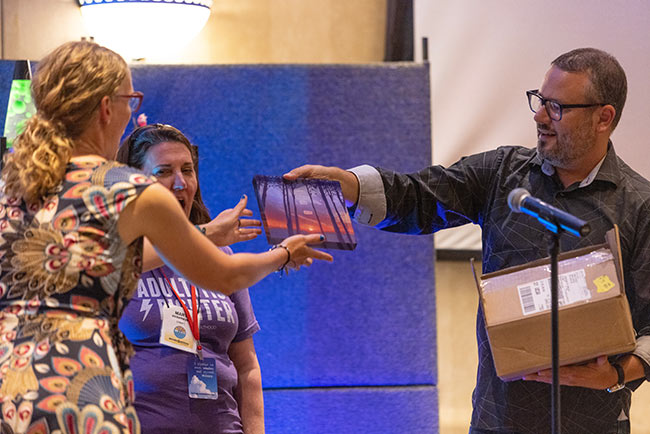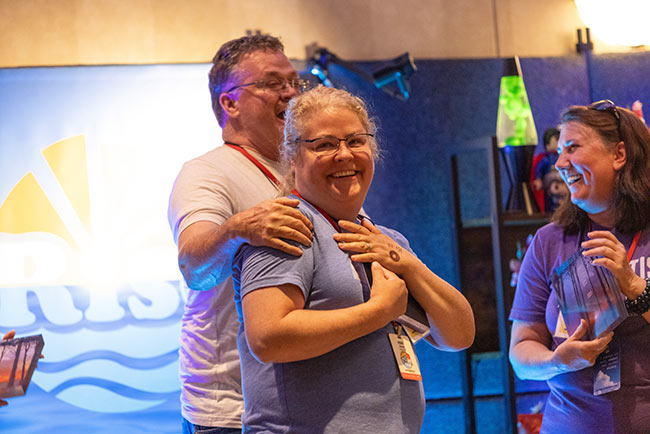 In a past episode of Escape Adulthood LIVE, we interviewed Eddie Korosa, Jr.

Eddie is a prolific polka player who is most well-known for appearing with John Candy in the classic movie Home Alone. In the film, Eddie and his real-life band were part of the "Kenosha Kickers" who drove Kevin's mom home from the airport. The interview was a hit, and Kim and I knew he'd be a great surprise guest for the Summit.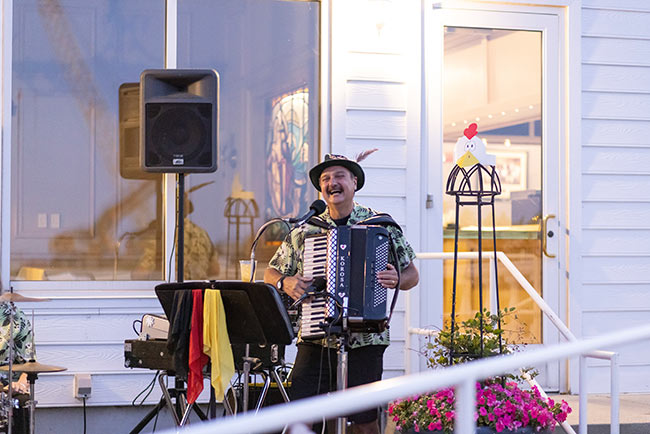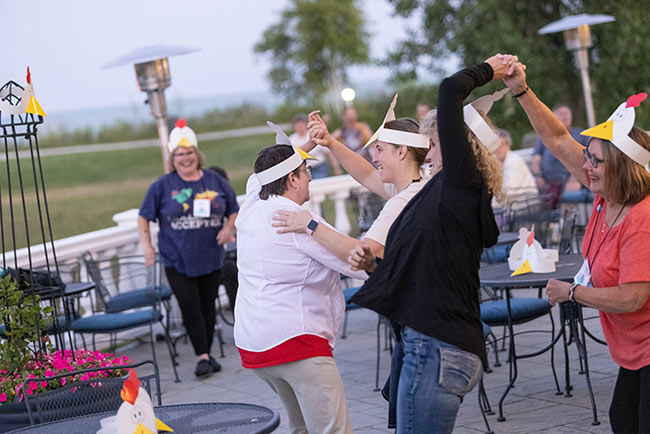 There was polka. And chicken dancing.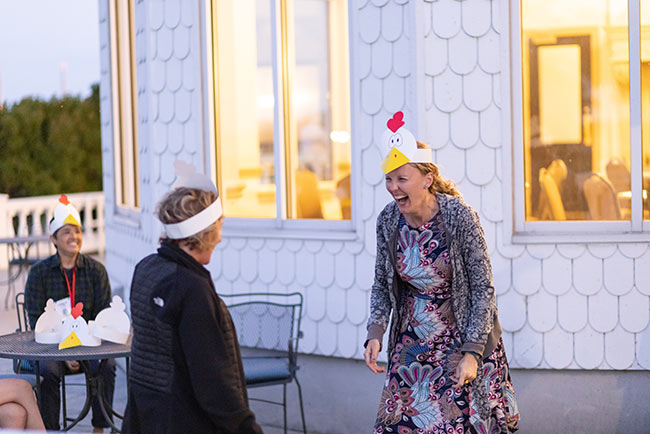 Our night ended with Eddie and his band bringing the polka party around a bonfire complete with s'mores. And here's a fun fact: In the movie, John Candy claimed that the group was "very big in Sheboygan." Even though the movie came out thirty years ago, I am proud to say that the Escape Adulthood Summit was the first time ever that Eddie and his band were booked to play in Sheboygan!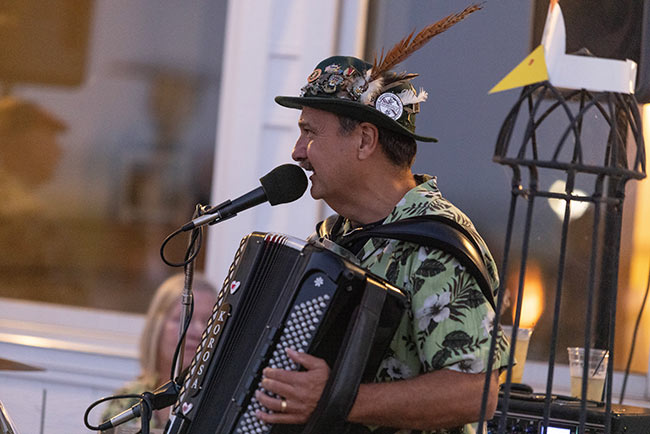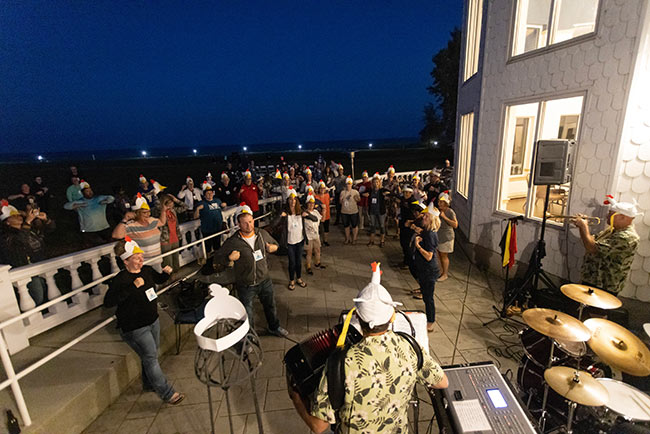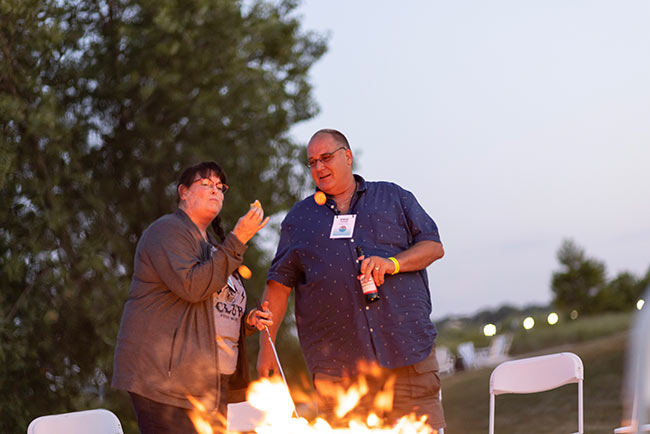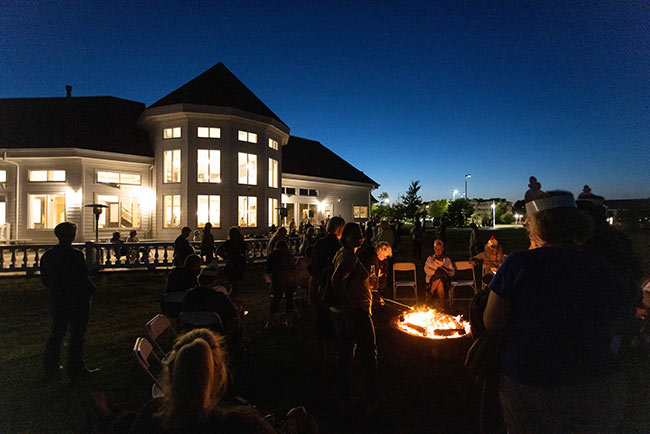 Kim kicked off the second day with a very powerful and inspirational talk about her quest to find inspiration by getting up for thirty sunrises in thirty days. We recorded the talk, and have made it available for Wonder & Whimsy Society members and Escape Adulthood alumni. It concluded with a slideshow made by our daughter Lucy that combined some of Kim's photos with the powerful song "Rise Up" by Andra Day. There was barely a dry eye in the room.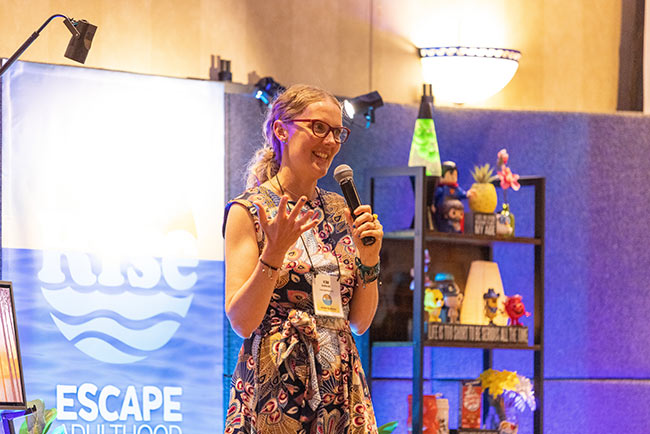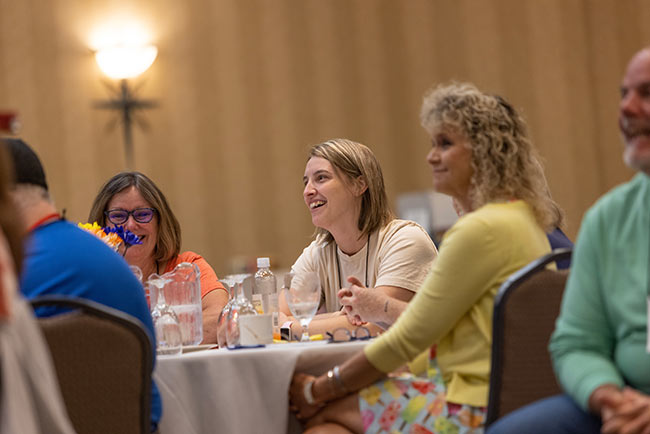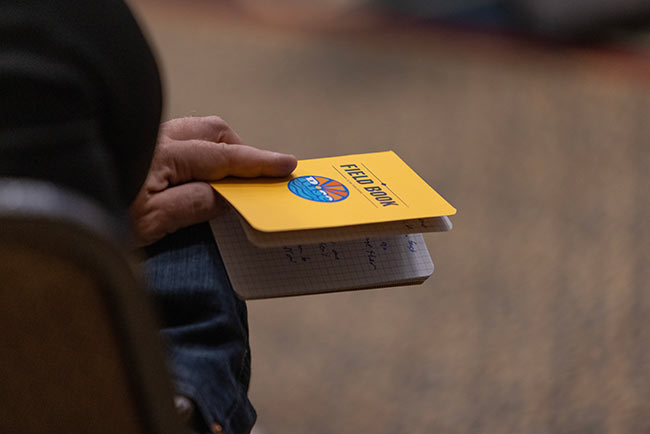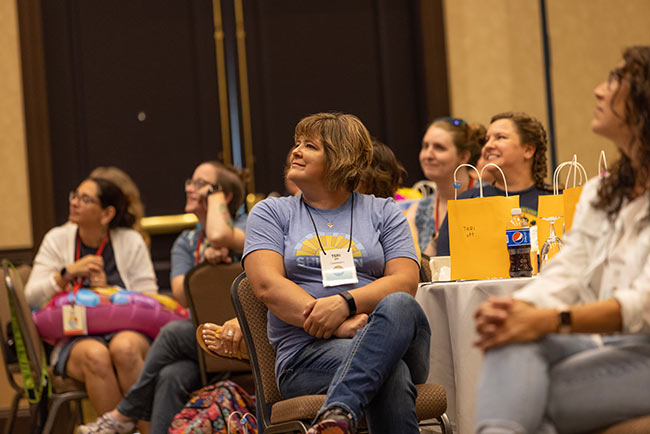 We design the Summit to be introvert and extrovert friendly, providing lots of time to meet and interact with new people, but also space to think and reflect on the lessons that present themselves. The location offered plenty of opportunities for inspiration.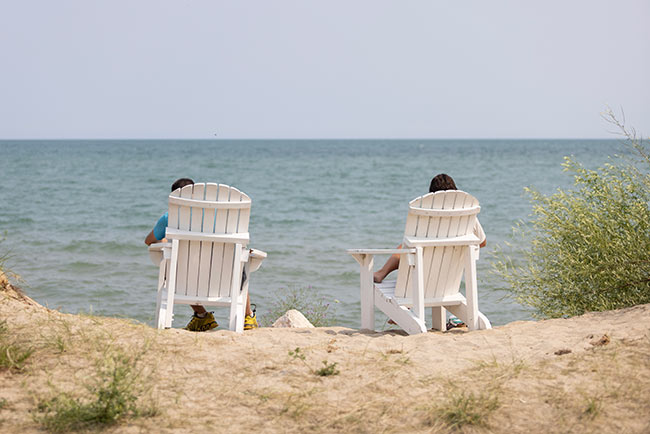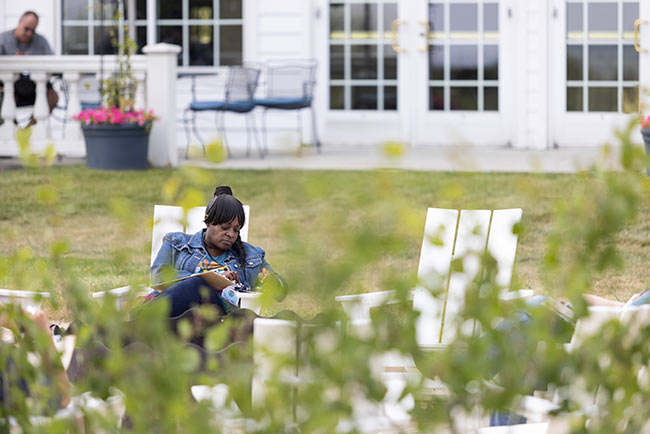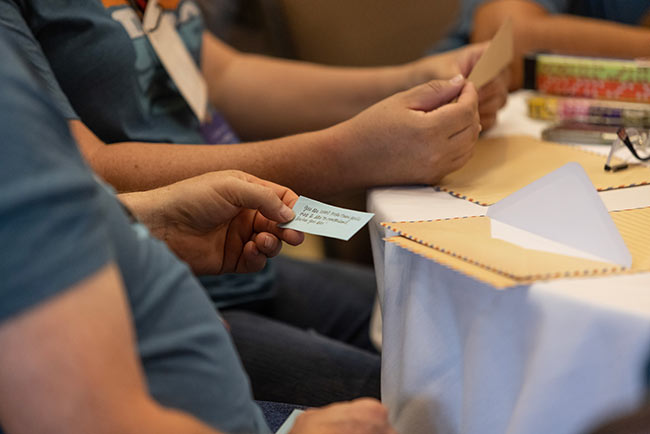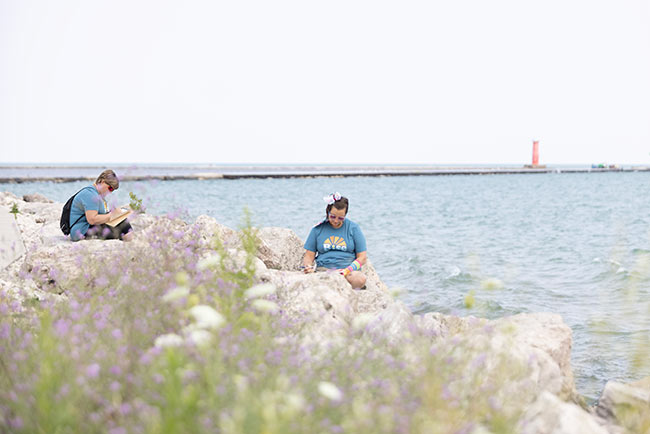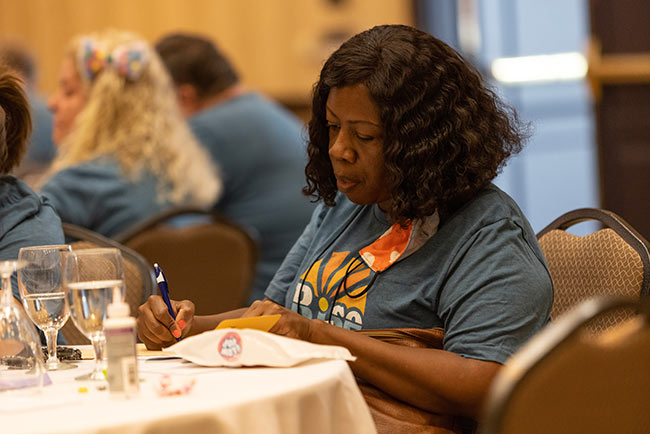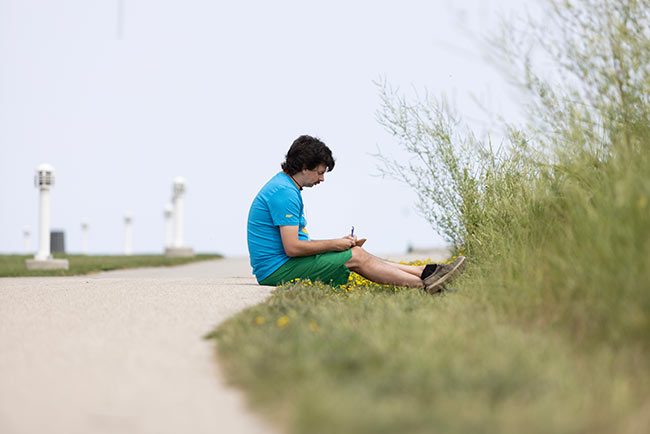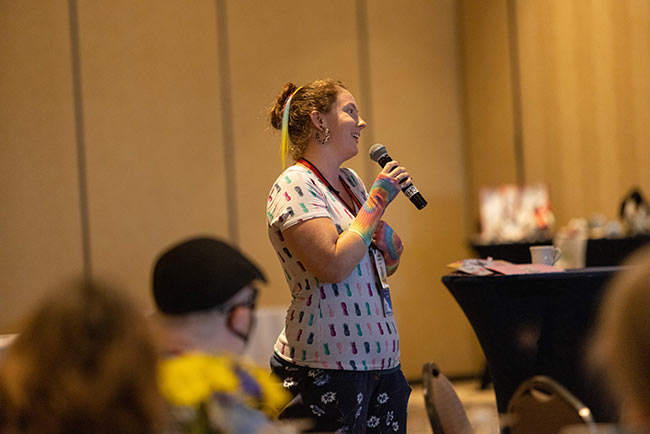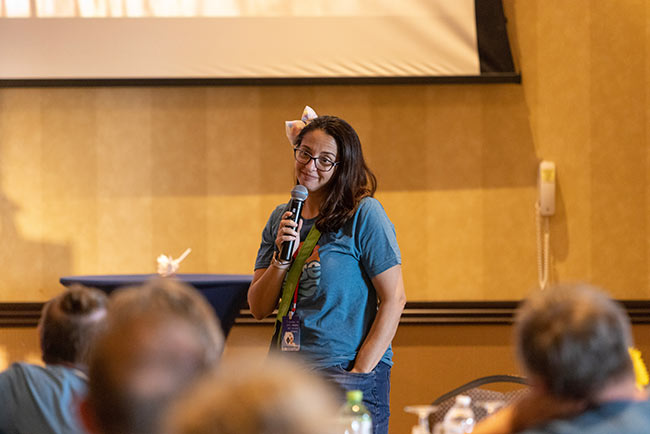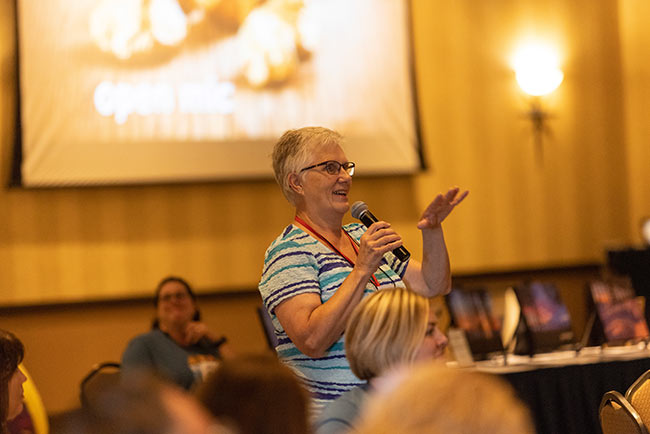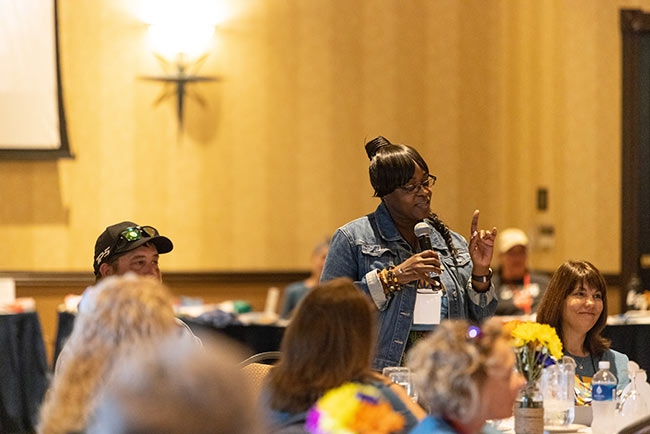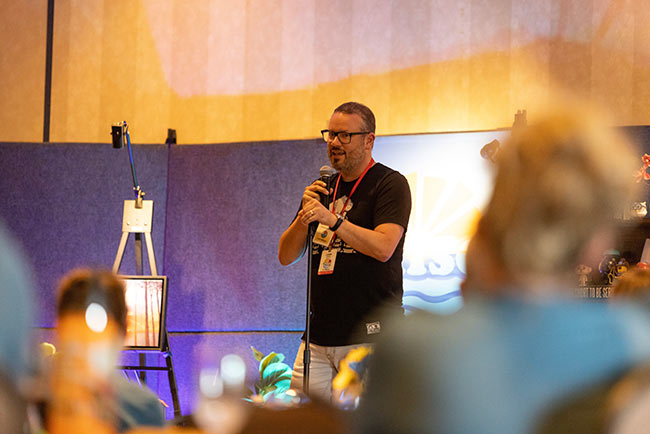 At the end of our time together, I was excited to give everyone a special limited-edition print featuring some art from my "Here Comes the Sun" series overlayed with the lyrics to the classic song.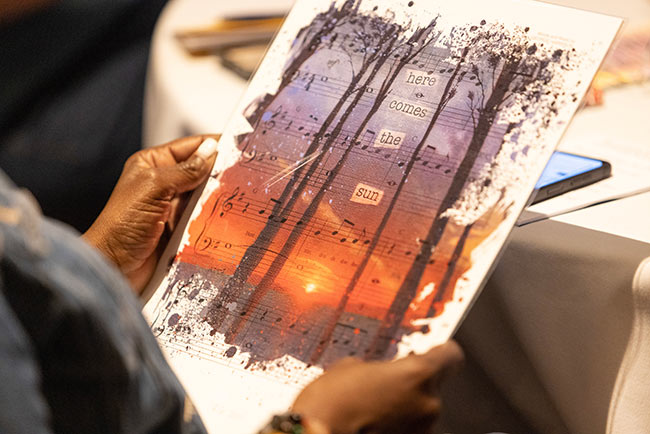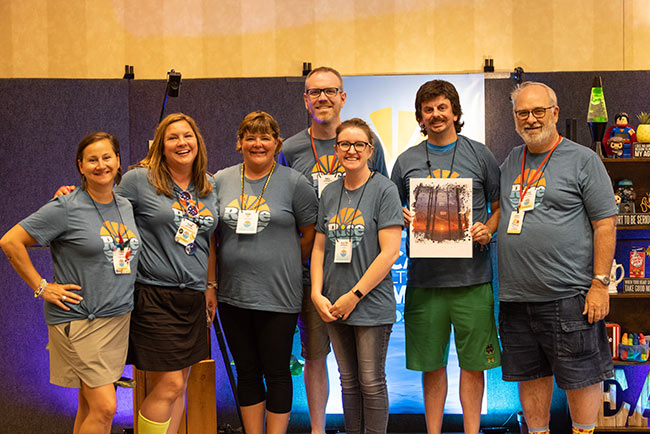 An event like this doesn't happen without the help of many hands. Jenna, Sue, Rachel, and my daughter Lucy helped make the 2021 Summit magical, and they were always ready to do whatever was needed. Thank you for your generous spirit of selflessness!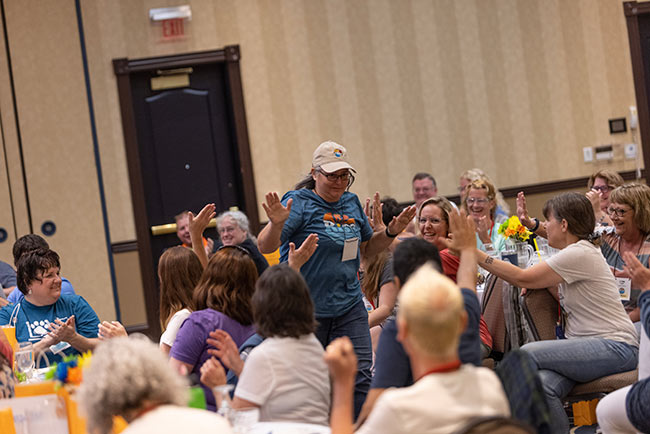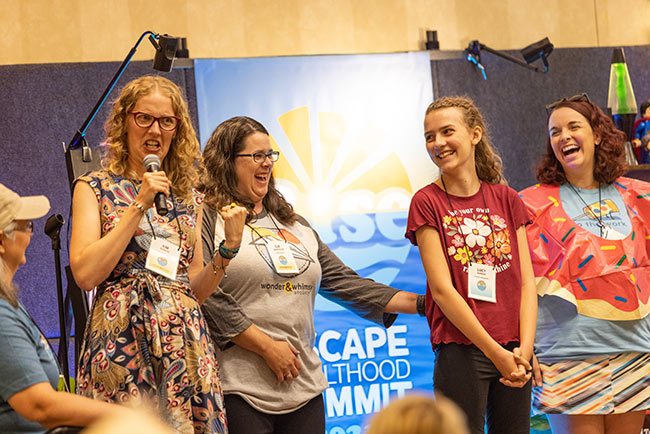 And thank you to everyone who made the effort to be with us. A lot of planning goes into an Escape Adulthood Summit, but the best part is always your presence and what you bring to the table.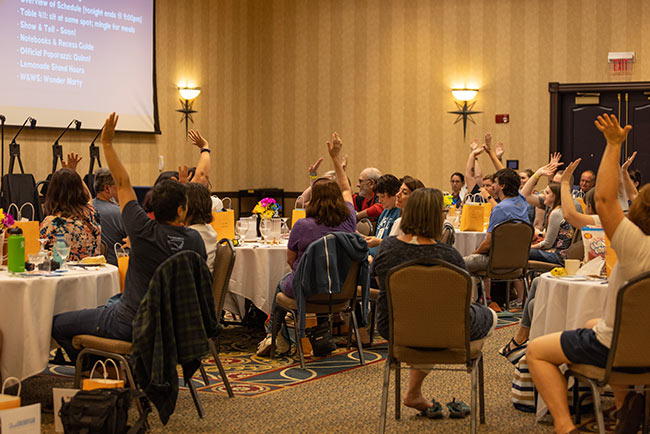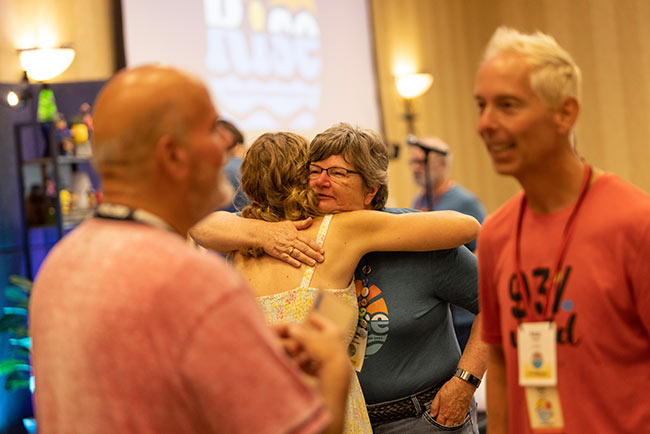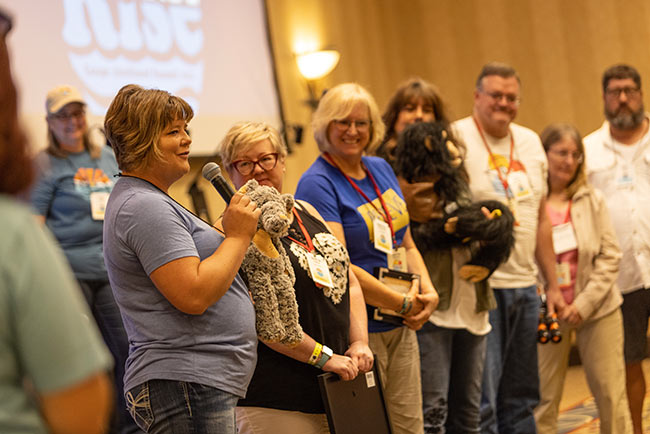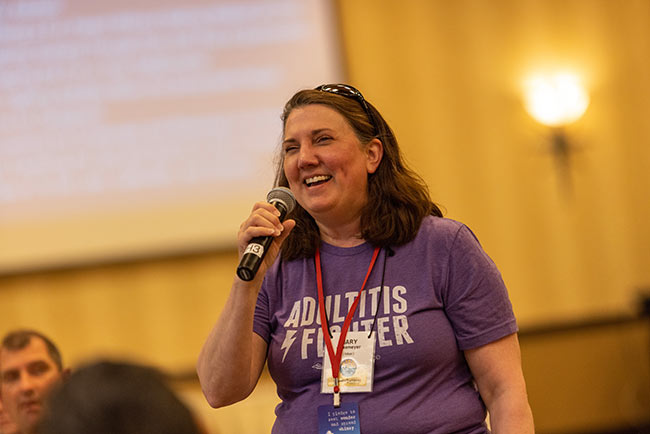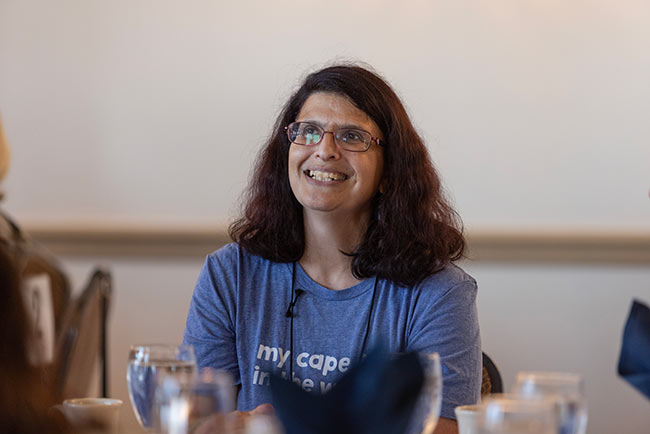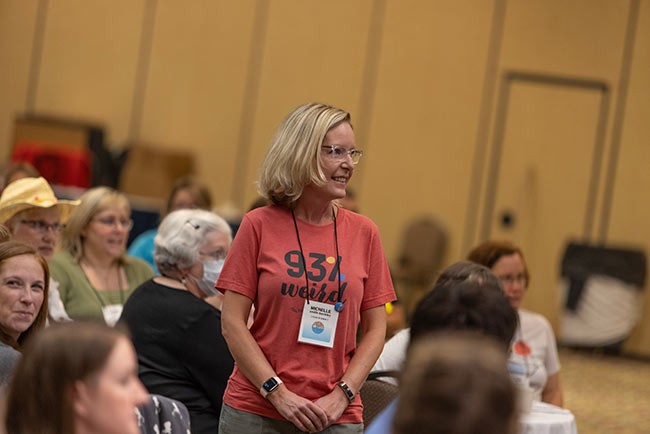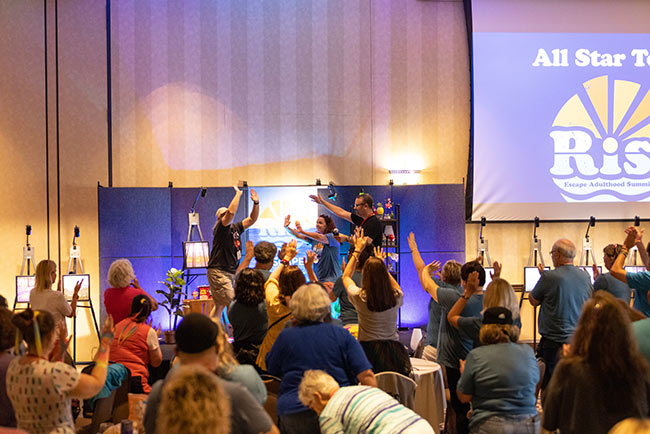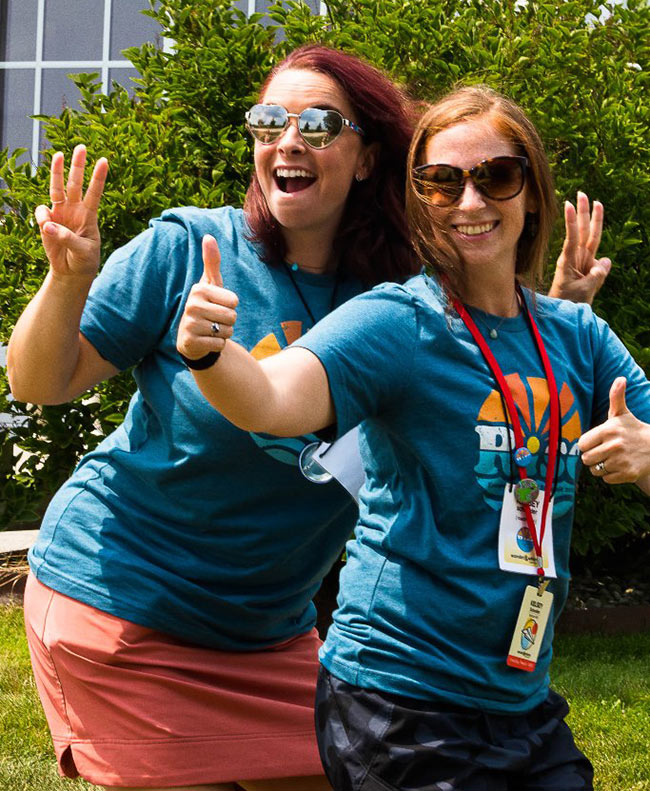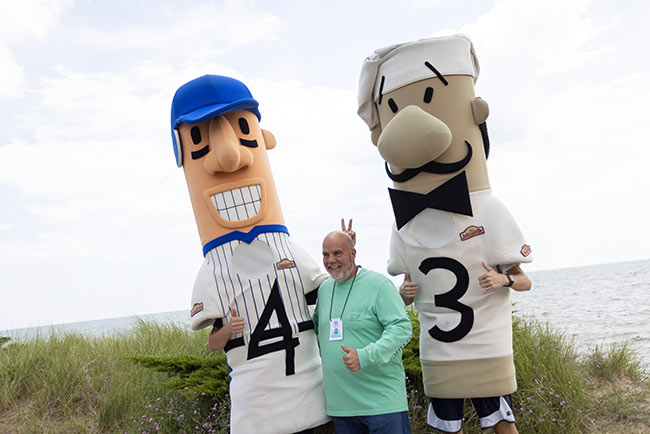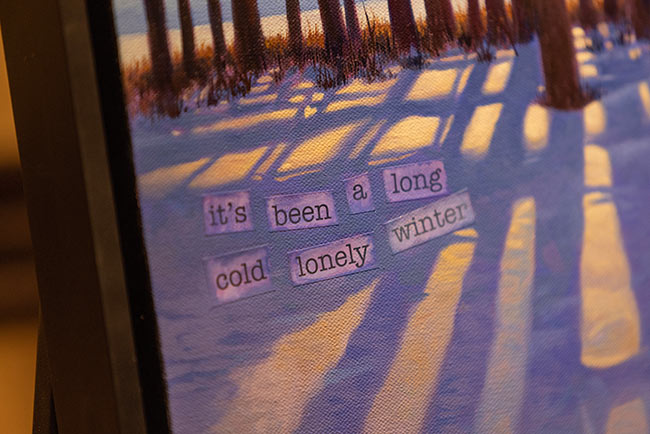 We've been through some dark times, but never forget that shadows prove the sunshine!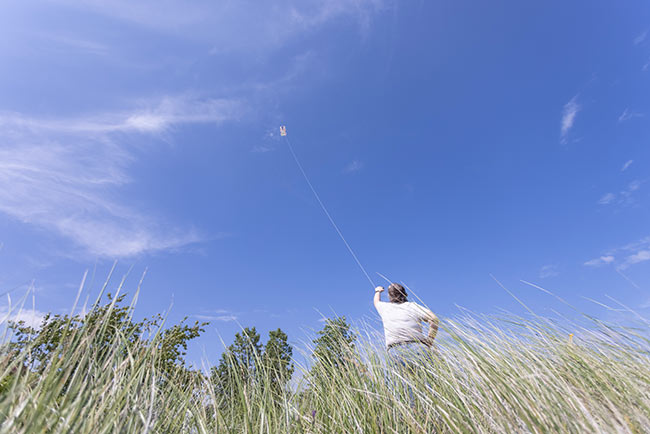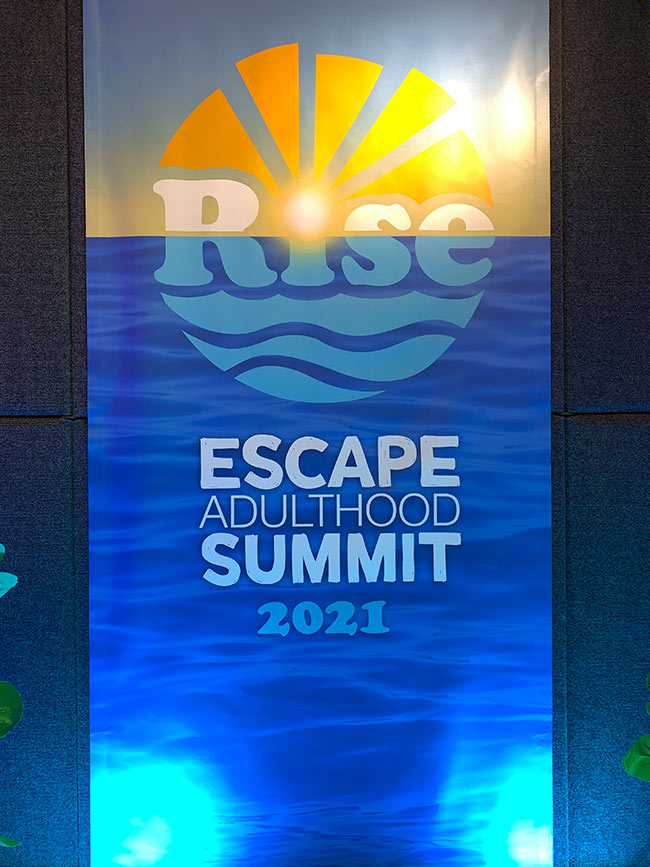 [ Not enough photos for you? We've got over a thousand more here! ]