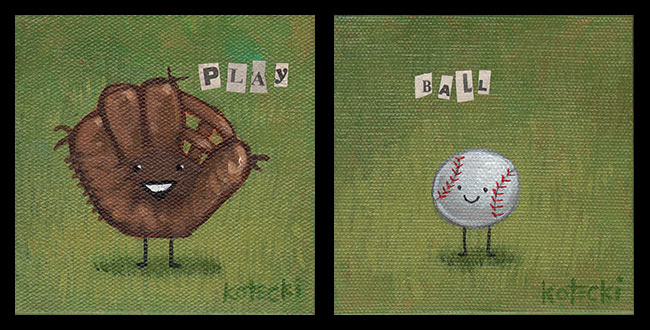 In July, the front office of my beloved Chicago Cubs ripped my heart out, stomped on it, and threw the shards into Lake Michigan.

Ok, maybe it only felt that way when they traded away all three of my favorite players, iconic heroes who helped end a 108-year World Series drought.

Truthfully, I agreed with what they did. The team was 50-55 and appeared to be heading nowhere, especially after a massive losing streak that dropped them from first place to fourth in the standings. With all three players headed to free agency at season's end, most analysts considered it a smart move to get some value for them through trades rather than risk getting nothing if they signed elsewhere. Especially if you assumed you weren't going to make the playoffs by keeping them around.

On that same day, the Atlanta Braves were 51-54. With 57 games to play, they were only one game better than the Cubs. They had a clearer path to the playoffs but had recently lost their best outfielder for the remainder of the season. Instead of giving up on a playoff run, they doubled down and made a flurry of trades to bolster their team and revamp their outfield.

Meanwhile, the San Francisco Giants and Los Angeles Dodgers were widely considered two of the best teams in baseball. They ended up winning 107 and 106 games, respectively, which is really, really good. They faced off in the playoffs and experts expected the winner to waltz into the World Series.

Except they didn't.

The Dodgers beat the Giants but were felled by none other than the underdog Braves, who were on life support just a few months earlier.

Not one expert predicted the Braves to win the World Series.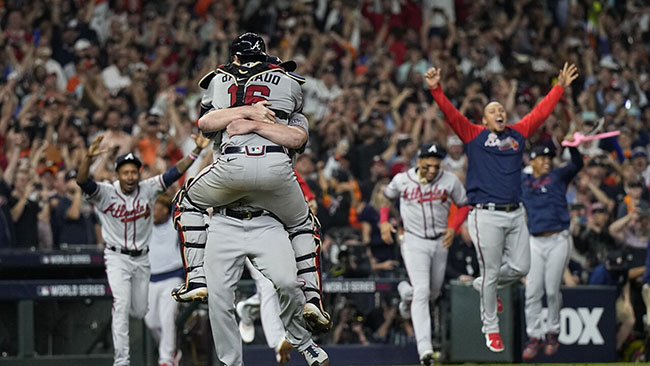 But they did.
The point I'd like to make is that nobody knows anything. That's why they play the game and that's why I enjoy watching sports.

Thanks for enduring my baseball analogy, because of course, this point applies to more than sports. Christopher Bullock was probably right when he wrote, "'Tis impossible to be sure of any thing but Death and Taxes." I am old enough to remember when every major pundit expected Hillary Clinton and Rudy Giuliani to face off against each other in the 2008 presidential election. Apparently, Barack Obama and John McCain didn't get the memo. Two decades ago, lots of people thought Y2K would ruin us. Many of those same people never saw COVID-19 coming.

Sometimes our predictions come out exactly the way we expected. But even still, no matter how confident we may be, we just never know for sure. Sometimes things are going along fine and then a boat gets stuck in a canal somewhere and everything goes wonky.
No one knows anything.
There are lessons we can take from this. First, when things are going along well, appreciate it. There is always something to be grateful for in each day. Savor the good because things could go south on a dime.

If that's too pessimistic for you, remember the inverse is also true: you may be surprised and delighted by how much better things turn out than you expected. Sometimes worst-case scenarios transform into unexpected blessings.

But herein lies the real tragedy: Whether it's making the playoffs or making a great life for ourselves, sometimes fear, dire predictions, and the low expectations of people in our life hold us back from even trying.

Don't put too much stock in experts, no matter how fancy they dress, or how many letters are after their name, or how much DNA you share with them. They may be smarter than you, they may have more experience than you, but they might still end up being really, really wrong.
And be careful: You might be wrong, too.
Of all the fears you've worried about in your life, I'll bet most of them never came to pass. And the ones that did? I'm certain that most of them were not nearly as catastrophic as you imagined. They may have even made you better.

Yes, you might be on a losing streak, a long one perhaps. Maybe the odds are stacked against you.

But.

Maybe tomorrow is the day the tide turns. Maybe tomorrow is the day everything changes. Maybe tomorrow a winning streak begins. You never know.

No one knows anything.
That's why you play the game.
---