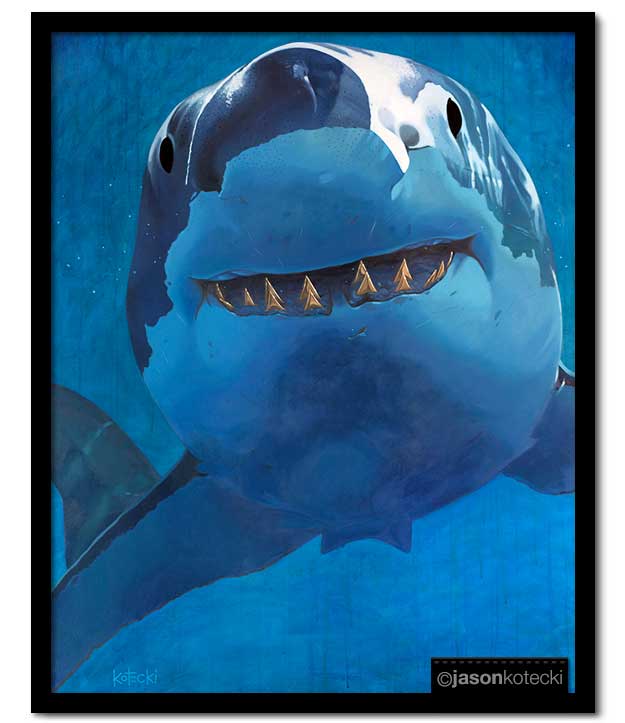 My family recently watched a movie about a woman with a most unusual passion. In scene after scene, we watched her laugh, jump for joy, and clap like a giddy child every time she encountered the object of her affection: sharks.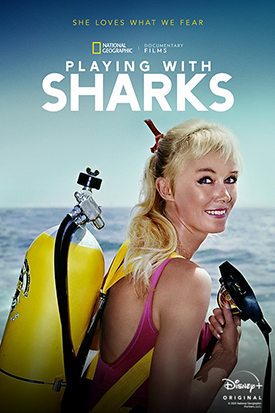 Playing with Sharks is a documentary about the life and passion of Valerie Taylor. The most gripping aspect of the film was the unfiltered joy that burst forth from her spirit whenever she encountered her favorite fish. When she talked about them, if you didn't know any better, you'd think she was describing an adorable corgi greeting you at the door with a wagging tail. In one scene, she hand-fed a great white shark as if she was offering a bottle to a baby goat in springtime.

I admired her celebration of life and how she bubbled over in delight in the presence of that which brought her joy, regardless of how "silly" she may have looked to others.

I love being around people who are that excited about something. The weirder the thing, the better. (At least up to 93%.) Some of my favorite conversations have been with people who have gone into great detail about something they love, and have gotten so lost down a side path that they forget I'm even there. The thing is, I don't mind. Whereas some people might get bored and lose interest, I love the deep dive into obscurity. I may or may not learn something along the way, but I mostly just enjoy being in the presence of joy made manifest. 

Those pings of excitement we get, the sparks of delight that come from just thinking about something we love and that kindle curiosity within us, are supernatural in nature. 
Indeed, the root of the word "enthusiasm" is "en theos," which means "God within."

And when someone is enthusiastic about something – when their eyes widen and they talk a little faster and they look like a five-year-old describing something amazing they saw for the first time – they occupy holy ground. 

I think it's something to look for, pay attention to, and nurture in our own lives, and in the lives of those we care about. I don't think it automatically needs to become a business, a side hustle, or anything more than a hobby. But if enthusiasm really is evidence of God within us, I believe it's worth honoring. Maybe someday it will lead to bigger things than you can imagine. 

Mr. Newland, my seventh-grade teacher, had a thing for history that manifested in collecting postage stamps and flags from around the world.

My Dad can go off talking about different species of wood for a good hour if you let him.

And then there's Valerie Taylor, the shark lady.

In the documentary, you'll witness an arthritic eighty-five-year-old woman painfully struggle to squeeze into her pink wetsuit only to transform into a giddy schoolgirl once underwater and surrounded by dozens of bull sharks in a feeding frenzy.

It's not normal to be that excited by sharks. 

And that's a shame. 

Not that you need to be that excited about sharks, but being fully alive means being that excited about something.

What lights you up like that? 

Do you honor it?

Having trouble calling to mind anything that gets you as excited as Valerie Taylor does about sharks?

I'd bet anything that something used to.
It might be time to go find it.
---