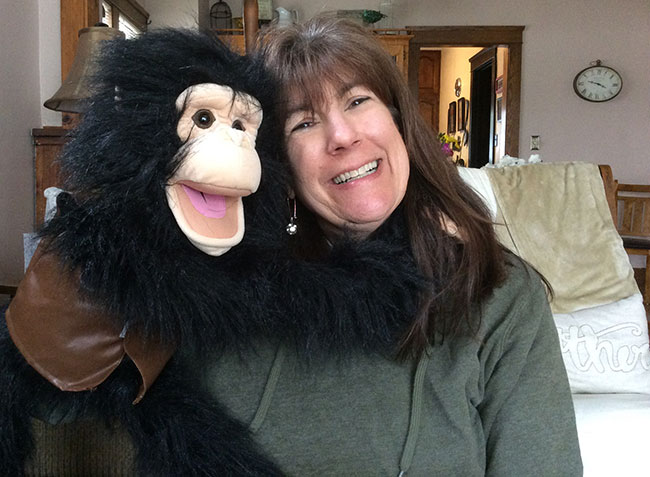 An Adultitis Fighter is someone who rallies against rules that don't exist and engages in ruthless, senseless acts of silliness that undermine Adultitis and its unadventurous version of adulthood. Once a month, we shine a light upon the most remarkable among us, holding them up as a dazzling example of what we should strive for in this epic battle against a formidable enemy.
This month's worthy recipient of this prestigious honor is Linda Wheeler!
In recognition of their efforts, Adultitis Fighters of the Month receive a special mini-canvas hand-painted by Jason, along with a certificate of honor, a sweet patch, and other Adultitis-Fighting tools. We asked Linda some questions about how she fights the Big A and what advice she has for others…
---
What are some of your favorite ways to fight Adultitis?
I love to play games! It's fun to win but the greater joy is just enjoying the opportunity to spend time with people and have fun together. 

I also love to ride my bike. It helps me clear my head as I pray and unplug as I enjoy the beauty around me. It's a great way to unload all the stresses of the day. And if I am really full of Adultitis I get a good workout as I pedal harder and farther as I work it out…LOL
Who or what has been the greatest influence in your own fight against Adultitis?
My friends and my faith. I am blessed with some really awesome people in my life who love to laugh with me and remind me not to take myself too seriously! I also know that I have someone that I can leave my burdens with and I can trust Him to carry them.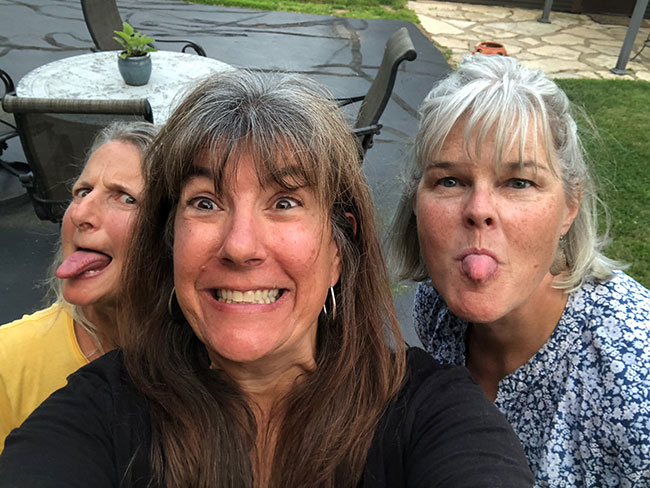 What is something you loved doing as a child that you still do in some form today?
I have always loved to do arts and crafts. I never felt I was very good at it but I have learned to let go of needing to be perfect and just enjoy the process of creating. One of my favorite things to do now is paint kindness rocks and leave them for others to find. Jason's "Let's Draw" segments help me come up with some fun ideas for some of my rocks. It makes my heart happy to know a simple act can make someone's day. 
What is your strategy for dealing with people who are obviously infected with Adultitis?
Use them as speed bumps…Just Kidding!!! REALLY!!!! Sometimes the best thing to do is walk away and pray for them. For others, I try to inject some levity into their day (where appropriate). For others, it might just be a listening ear to remind them that people do care and maybe they just need someone to help point them back in the right direction. 😊 

I also try to remember that it is my responsibility to not let someone extinguish my spark and I have to guard against that.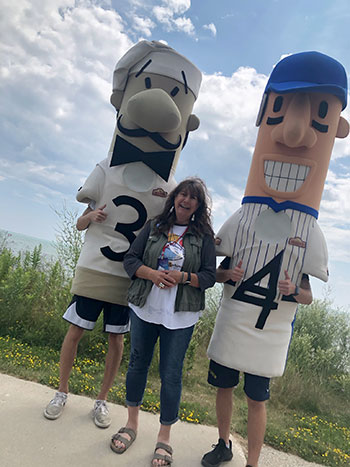 What advice do you have for someone who is feeling overwhelmed by Adultitis?
We need to remind ourselves, "This too shall pass"….. Life will always have ups and downs. Don't let the downs overwhelm you and make you lose sight of all the ups. Every time God did something amazing ancient Israel would build an altar to remind themselves. Every time they would pass that altar they would be reminded of the amazing event. We need to "build altars" (reminders) in our own lives when the amazing/happy/little blessings happen….write it in a journal, take a picture of a special place, and call that person you shared an amazing experience with. We need to remind ourselves of all the good things! 
Anything else you'd like to share?
We only get one opportunity to go through life….enjoy it! Surrender the need for perfection and embrace the messiness and the journey. Another way to fight Adultitis is to try something new. You may never want to do it again but you tried it! Don't let fear, insecurities, or self-doubt (Adultitis) stop you! 

P.S. Laugh….a lot!
---
Congrats to Linda, September 2022 Adultitis Fighter of the Month. Thank you for making the world more awesome!