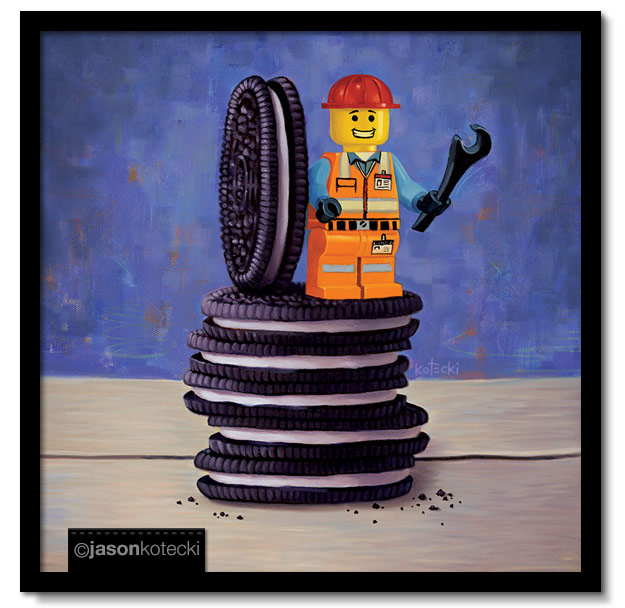 Sometimes people look at successes I've had and say, "Must be nice," as if they happened by magic.
What they don't often see is the framework that helped enable that success. Fortunately, it's a framework anyone can develop.
We often assume that in order to be successful, we need to be great at one thing. That can work—see LeBron James, for example—but that path is extremely difficult and unlikely. The truth is you only need to be pretty good at a handful of ordinary skills.
You just need to build a talent stack.
Scott Adams, the creator of the comic strip Dilbert, popularized this concept which states that you can ensure success by assembling a "stack" of two or more complementary skills and be in the top 25 percent or so in each. Do that and you'll be unstoppable. 
In his case, he readily admits he's not the best artist, the most skilled writer, or the savviest business expert. But his unique combination of those skill sets has contributed to his success as a cartoonist.
My own talent stack began with a few crayons. "Artist" was my first and is my longest-lasting identity. I've always enjoyed it, and I got praised for it, so I'm sure that made me want to keep doing it.
In high school, I had a chance to take a creative writing class, which I enjoyed exponentially more than my math classes. I kept honing that skill, which eventually became an indispensable part of my talent stack.
In college, I gave a talk as a leader on a retreat and received great reviews. Even though I am naturally shy, I enjoyed the process of crafting stories in spoken form. It was like creative writing but delivered out loud. 
To the surprise of me, my parents, and the high school speech teacher who gave me a "C," public speaking emerged as the primary driver of our business. I went from giving cartooning workshops in schools to speaking at churches to keynoting conferences for associations and corporations all over the place. 
Now it took me a few years to realize that these three talents—art, writing, and speaking—were not separate skills that operated independently, but part of a talent stack, that when used in harmony became even more powerful. I am not the best artist in the world, or the best writer or speaker. But I'm pretty good at all three, and that combination has been the secret sauce of my success. Once I was introduced to talent stacking, I eagerly looked for complementary skills to add. By devouring hundreds of marketing books and through the school of trial and error, I've achieved the equivalent of an MBA in marketing. Am I the best marketer in the world? No, but I easily fall into the top 25 percent.
Kim and I went on several organized retreats in college. That background gave us a foundation to build on when we started hosting our own events. After putting on numerous meetups, workshops, book tours, fundraising galas, and Escape Adulthood Summits over the past two decades, we've gotten pretty good at managing logistics and creating experiences that move people.
Most recently, we used the pandemic as an opportunity to get good at livestreaming, which added a whole new dimension to our business.
Drip by drip, these new skills made the other skills even more valuable and ushered in greater success.
Of course, your talent stack will look different from mine, but the premise is the same. Start with natural strengths and abilities and work to make them better. Think about how they can work together in unexpected ways, even if they seem unrelated. 
Everyone in your industry probably competes on many of the same skills. What do you have that's different? Oftentimes the magic lies in a skill or interest that seems to come out of left field. For instance, many professional speakers are also writers. But my artistic gifts and whimsical, childlike perspective allow me to offer something extraordinary.
This isn't just about what you were born with. Look for other skills you can attain that complement and enrich the others. That might involve a traditional degree or certification, but it can also be done by reading books, listening to podcasts, taking courses online or at your local community college, or practicing, in public, every day, as we did with our pandemic project of livestreaming.
If you're stuck, here are some evergreen choices that will help:
Presentation skills
Technology skills
Foreign language skills
Sales or marketing skills
Writing skills
Business management skills
Nunchuck skills
Remember, you don't have to turn yourself into the foremost expert on any of these skills. Just be in the top 25 percent. Said another way, in a world of around eight billion people, you only need to be among the top two billion. If one hundred thousand people live in your city, you just have to be in the top twenty-five thousand. 
In other words, pretty good is good enough.
Keep in mind that this is a lifelong project. If you're doing it right—meaning you stay curious and keep growing—your talent stack will continue to evolve and strengthen throughout your career and life. One last word of warning, however…
When you have a decent stack of three to five skills going, you can bank on someone, somewhere observing what you've been able to accomplish and saying, "Must be nice."