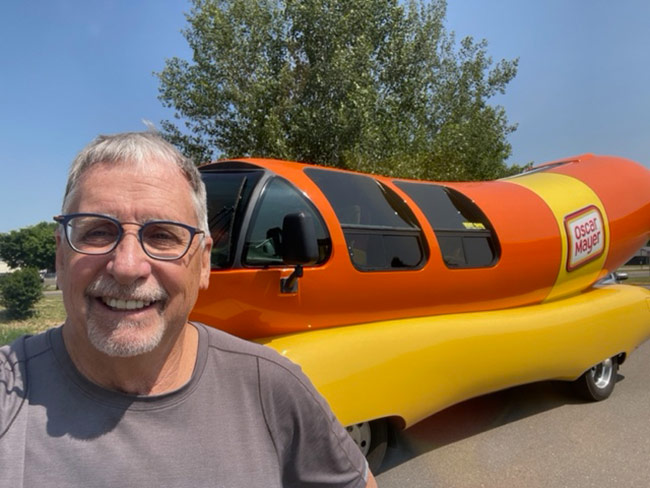 An Adultitis Fighter is someone who rallies against rules that don't exist and engages in ruthless, senseless acts of silliness that undermine Adultitis and its unadventurous version of adulthood. Once a month, we shine a light upon the most remarkable among us, holding them up as a dazzling example of what we should strive for in this epic battle against a formidable enemy.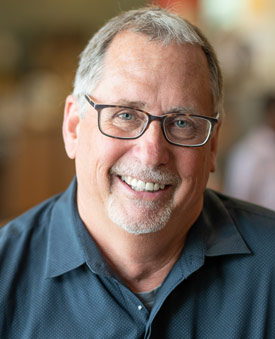 This month's worthy recipient of this prestigious honor is Rich Henderson!
In recognition of their efforts, Adultitis Fighters of the Month receive a special limited edition print created by Jason, along with a certificate of honor, a sweet patch, and other Adultitis-Fighting tools. We asked Rich some questions about how he fights the Big A and what advice he has for others…
---
What are some of your favorite ways to fight Adultitis?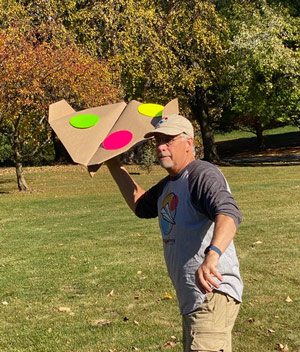 This is a bit hard to answer because in part I think it is a part of my inherent personality and general approach to life. I do actively attempt to live from a playful spirit – believing that, in many cases, actions follow attitude. I try to not take myself too seriously and I do try to take the risks of being or looking silly. And I love helping create communities of connection and fun – games group, dinner group, neighborhood happy hour group, ski & surf group… Generally, I like to play and make it a priority in my schedule.
Who or what has been the greatest influence in your own fight against Adultitis?
I watch the Enneagram type 7 people around me – they know how to keep life on the light and adventuresome side. Our "Thanksmas" crew (friends that we celebrate Thanksgiving and Christmas with in one day) has a great tradition of giving fun stocking stuffers to one another that we have collected throughout the year – the creativity and laughter don't end. And in recent years I would honestly say the W&WS family I choose – you all keep fanning the flames of joy and fun in my life.
What is something you loved doing as a child that you still do in some form today?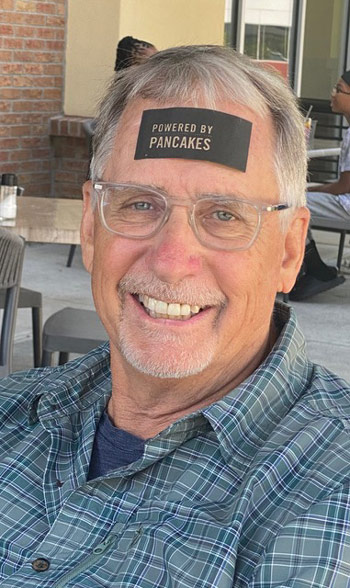 I have always loved storytelling, creating communities of friends, playing, reading, cheering on my sports teams, and entertaining. Throughout the years, one superpower of mine has been to see and help meet the needs that a group might have at the moment. It is amazing how often the need is for humor, fun, lightness, or a break – and I'm happy to oblige. Martha will also attest to the fact that I love laughing at my own jokes.
What is your strategy for dealing with people who are obviously infected with Adultitis?
It seems to me that our perspective on life is developed by being caught, taught, or experienced. So I like to model fighting Adultitis and to bring others along with me when I do (two outta three at one time ain't bad). I have to remember that I can work to help others but I can't be responsible for them or their choices.
What advice do you have for someone who is feeling overwhelmed by Adultitis?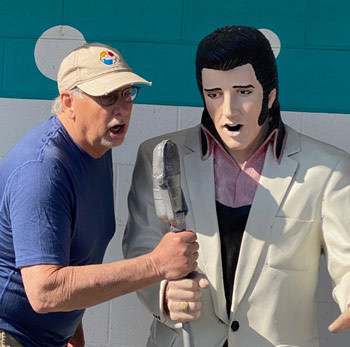 Be honest about the reality of your circumstances and feelings in the good and hard times AND know that to a large degree, you can choose attitude regardless of circumstance. Choose joy – if, when, and as you can.
Anything else you'd like to share?
l have different personality types and ways of being in the world. So, we all have different ways of expressing our wonder and love for life. My hope is that we each lean into fighting Adultitis with our own special sauce. Know that I enjoy watching and learning from you. Thanks, everyone.
---
Congrats to Rich, July 2023 Adultitis Fighter of the Month. Thank you for making the world more awesome!