You are invited to join us for something AMAZiNG.
On August 17th & 18th, we are hosting the second annual Escape Adulthood Summit in picturesque Madison, Wisconsin. It will be a wild rumpus of epic proportions.
Part conference, part retreat, part mastermind group, it's a one-of-a-kind event designed for people instilled with the soaring spirit of childhood.
It's your chance to connect with kindred spirits for a madcap weekend filled with fun and inspiration. We'll talk about how to stay happy and hopeful in an Adultitis-ridden world that's increasingly more noisy, cynical, and stressful. We'll share simple, fun, and practical ideas for creating memorable scenes with the people we love. We'll brainstorm creative ways to break rules that don't exist. We'll explore the elusive concept of life balance and discover ways to make life less stressful and more fun.
Oh yeah, and we will eat cheese curds and build something that may or may not involve macaroni. Believe it.
We have over 30 years of combined experience in planning, leading, and facilitating similar events, but last year was our first of this kind and we really weren't sure what to expect. To our surprise and delight, we sold out in five days. We've decided to limit the attendance on this transformative experience in order to keep things intimate. This year, there will only be 50 Golden Tickets available.
Here are some promises we have for you:
We promise that the weekend will be filled with magic, surprises, and laughter.
We promise that you will meet new people, learn new things, and be armed with ideas to begin writing exciting new chapters to your life story.
We promise that you will be inspired, challenged, rejuvenated, and affirmed that no, you're not weird. You're awesome.
Let's face it, we live in a world dominated by Adultitis, and it can feel terribly lonely when you feel like you're the only one who sees the value in silliness, the importance of laughter, and the power of a chocolate chip cookie. But know this: You are not alone.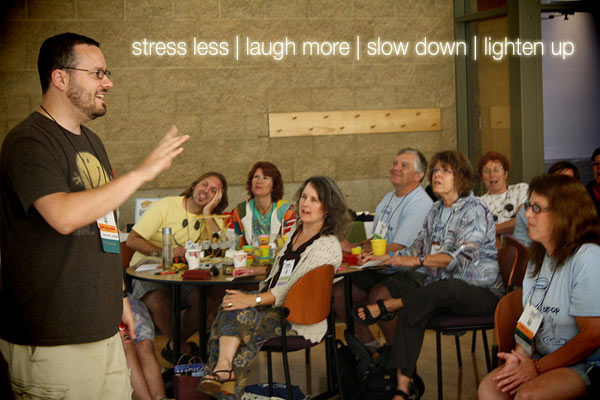 The Escape Adulthood Summit is for you if:
You want to live life to the fullest but need some practical ideas.
You want to slow down.
You want to laugh like you did when you were seven.
You want to spend more time around positive people.
You want to be a better (and more fun) spouse, parent, grandparent or friend.
You've been through a lot lately and want to lighten up.
You want to escape "normal."
You want to feel more alive.
Last year's inaugural Summit exceeded our wildest expectations and we were blown away by the enthusiasm of the people who were in attendance. Here's what a few of them had to say:
"A fun, relaxing, entertaining, insightful weekend full of surprises." — Lundee Amos

"Freakin' Awesome! I think everyone needs to go. You meet a lot of great people who aren't afraid to be goofy and enjoy life. Next time I'm bringing my hubby." — Lea Roseberg

"If you find yourself taking life a little too serious and feel you are always crazy-busy, you should escape for a weekend to laugh and relax with Kim and Jason. They will help you remember what is really important in life. Best investment of your time you can make." — Colin & Jill Fleming

"A magical weekend where we got to totally relax and be ourselves. No pressure. Lots of laughs and childlike wonder." — Jill Bodwin

"It's great people, with their heads on straight, with good ideas about how to maintain a childlike, yet responsible, approach to life." — Corinne Hanson

"Now that I'm coming down from my sugar high I'm able to reflect with a clear head and I'll testify that the weekend was indeed magical and something that is not to be missed!" — Danny Raudonis

"Best investment in joy that I've spent in a long time!" — Judy Irené
Make your life more amazing. Give yourself permission to join us for the Escape Adulthood Summit.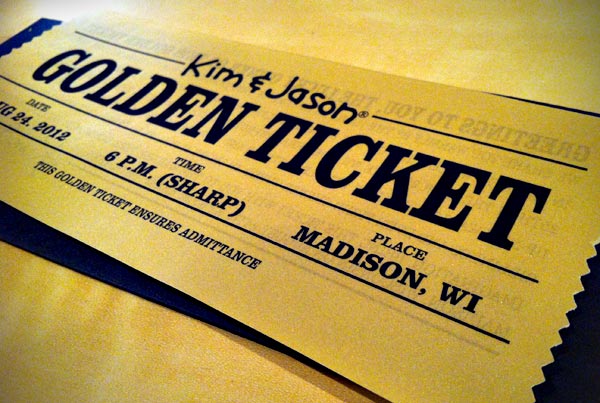 See you there,

> Get Your Golden Ticket – Sold Out!
Wanna get on the waiting list in case any spots become available? Email us.
---
---
Frequently Asked Questions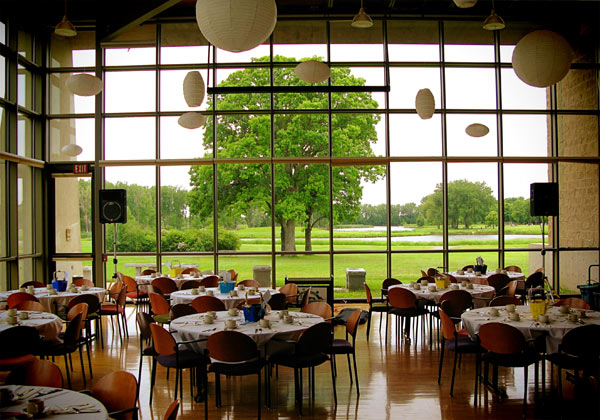 Where will the Escape Adulthood Summit be held?
The bulk of our adventures will be held at the Warner Park Community Recreation Center, on the northeast side of Madison, Wisconsin. We searched high and low in Madison for a modern, inspiring place that was a refreshing alternative to stuffy hotel conference rooms. We'll have other optional events planned at other points around the city.
How much does it cost?
We try to keep the rates as low as possible and offer sweet discounts if you've already attended a past Summit or if you bring friends, siblings, or your spouse.
– The Standard Rate: $229 per person ($189 if you register by April 1, 2013.)
– Partners In Crime Rate (buy 2 or more tickets): $209 per person ($169 if you register by April 1.)
– Alumni Single Rate: $169 per person
– Alumni Partners In Crime: $149 per person (if you buy 2 or more tickets)
[ Note: There are only 40 Golden Tickets available for this event, so act fast to make sure you get yours and at the best price! ]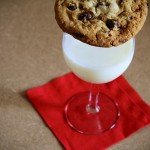 What's included in the fee?
Fun. Awesomeness. Magic. Also, besides your Golden Ticket to the event itself, the fee includes the remarkable childhood-inspired lunch and dinner on Saturday and another lunch on Sunday, along with snacks. And on top of that, each attendee receives an amazing goodie bag that includes a special limited edition event t-shirt and other cool stuff.
What's NOT included in the fee?
Travel and lodging are NOT included in the fee. Also, breakfasts, the optional dinner on Sunday night, and any other Madison area excursions you decide to undertake are on your own.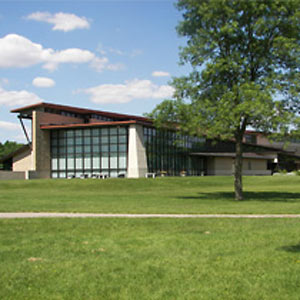 What's the schedule?
We're keeping the details a surprise, but here's what we can tell you: There will be some short presentations, with an emphasis on discussion, reflection time, and fun group things. We'll kick things off at 10:00 am on Saturday, August 17th. Fun and frivolity will ensue and continue until about 9:00 pm.
Then we'll reconvene at 11:00 the next morning (Sunday, August 18th) until 5:00 pm for more even more action. Brain-sizzling, heart-warming, and funny bone-tickling action. Sunday ends with an optional group dinner at 6:30 pm at a secret location in Madison.
How do I get there? Where should I stay?
Madison is located in south central Wisconsin, conveniently located off of Interstates 90 and 94. The Summit is a five-minute drive from the Dane County Regional Airport, and about an hour drive from the General Mitchell International Airport in Milwaukee. Below is a map to the Warner Park Community Recreation Center. For directions, click here.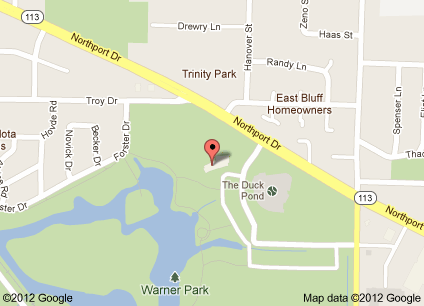 Here are some links to nice nearby hotels…
Downtown near the Capitol Square:
– Best Western Plus Inn on the Park
– The Edgewater
– The Madison Concourse Hotel
East side near the Interstate:
– Courtyard Marriott Madison East
– Holiday Inn Madison At The American Center
– Crowne Plaza Hotel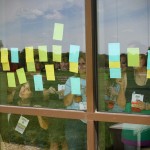 Will it be the same as last year?
Nope. Well, kinda. We're keeping some of the awesome things like Show & Tell, Recess, and the Group Mastermind. And cheese curds. There will always be cheese curds. But the content is all new (and so are the surprises)!
Are there any age requirements?
Attendees must be between the ages of 18-118. If you're over 118, then we need a permission note from your parents.
What if I sign up and then am not able to come?
Tickets are transferable but non-refundable. If you need to transfer your tickets, please email us with the names of those taking your place. It's possible that we may be able to find someone to take your ticket(s) but we can't make any promises.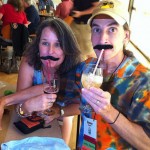 What should I wear?
Whatever's most comfortable for you. This is a very casual event, so jeans and a t-shirt are totally fine. The end of August in Madison is usually nice, but it can get hot, so it might be wise to pack some shorts, too.
Is this a religious thing?
No. Although the topics of God or religion may be brought up in various discussions, this is open to everyone of all beliefs and isn't designed to convert you to something else. (Except "Fried Cheese Curd Lover," if you aren't already.)
Can I bring a friend or family member?
Of course! Great idea! This weekend will be a fantabulous way to bond with a spouse, sibling or friend. In fact, we offer a "Partners in Crime" discount for such scenarios. If you buy two or more tickets, you'll automatically save an additional $20 off each ticket. (Even less if you register by the early-bird deadline!)
I'd totally love to come, but I'm kind of freaking out about the price.
That's not really a question, but here's something to think about: In life, the things we most often regret are the things we DON'T do. This investment may seem like an indulgence that's hard to justify. But it's been our observation that our culture spends a lot of money on things — shoes, cable TV, fancy coffee — that rarely impact our happiness and general well-being on anything more than a surface level. We WANT to have lives that are less stressful, less busy, more balanced, and more fun, but we rarely invest the time or money to make them so.
This is your chance. We've designed this event to be one of those life-shaking, "highlights-of-the-year" sorts of experiences, and we think you're worth the investment. You'll come off this experience higher than a kite and energized by the people you'll meet, but grounded with real-world techniques for standing up to Adultitis in your daily life.
Magic is going to happen here. It's time to claim some of that for yourself.
My question must not be very frequent, because I don't see it here.
If you're still wondering about something we didn't cover here, feel free to email us at kj@escapeadulthood.com and we'll get you squared away :)
---
– – > Get Your Golden Ticket – Sold Out! < - - Wanna get on the waiting list in case any spots become available? Email us.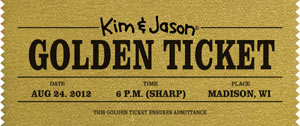 ---
Looky! A Slideshow from Last Year's Summit!
---