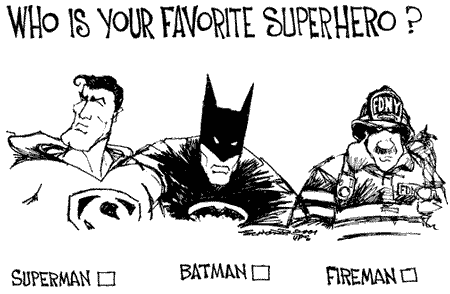 Attention wannabe (or misunderstood) superheroes! Suit up and pull out the video camera!
SCI FI Channel is partnering with legendary comic book creator Stan Lee's (Spider-Man, Hulk, The Fantastic Four, X-Men) to cast a six-episode, one-hour reality series that will challenge a lucky few to create their very own superhero.
According to the press release:
Potential heroes from all walks of life are encouraged to submit their audition tapes by mail or attend a one-time, in-person open casting call in Los Angeles on April 4 attended by Stan Lee! All you'll need is an original idea, a killer costume and some real superhero mojo. The winner of this six-week competition will walk away with their superhero identity immortalized in a new comic book created by Stan Lee himself!

Auditioning superheros should be prepared to prove their mettle – revealing the true nature of their superhuman abilities and invoking the noble credos by which they live. From these thousands of hopefuls, Stan Lee will choose 11 lucky finalists to move into a secret lair and compete for the opportunity to become a real-life Superhero!

"While no one is expected to leap tall buildings in a single bound, our aspiring heroes will be tested on their courage, integrity, self-sacrifice, compassion and resourcefulness – the stuff of all true superheroes," stated Lee.
I don't get the Sci-Fi channel, but I'd love to see how they do this. On one hand, it sounds like a call out to Nerdville — visions of overweight guys testing the physical limits of spandex immediately come to mind — but based on the traits they're looking for in the winner, it could be quite an interesting concept. I love the idea of honoring the everyday heroes that walk among us. I'm just a little leery that it might turn into a cornucopia of mullet wearing thirty-two-year-old dweebs who still live at home and think this could be their big break.
Still, considering that everybody has at least on hidden talent, it brings up an interesting question: What's your super power?
[Tags] superheroes, sci-fi channel, Stan Lee, reality shows [/tags]