I have a confession to make.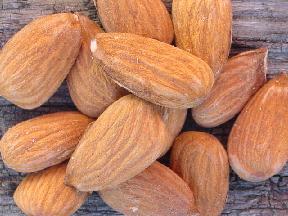 I can be an emotional eater. Ya know, when you have had a rough day or something is bothering you, and you seek out foods that will make it all better. Some of my favorites are brownies, ice cream (put them together and it's even better), macaroni and cheese, and 3 Musketeers, just to name a few.
Jason and I just experienced this a week or so ago with a common experience that stressed us out. I won't go into details but by the end we joked that we needed to eat some comfort foods. We ended up whipping up some chocolate milk, finished a box of macaroni and cheese, and topped it all off with some ice cream. Then we took a nap.
Yes, I know this is not the best way to deal with stress. Usually I am well aware of that about an hour or two afterwards.
I've never made the connection before about why comfort foods really do comfort us. I ran across this article this week, Stress-Busting Snacks, that explained the logic behind it all.
Stress can make people feel insecure and unsure of the future. Many people turn to so-called 'comfort foods' that remind them of their childhood or of a time when their lives were much less complicated.
So it comes back to childhood. It makes sense. What we're really trying to do is Escape Adulthood for a little bit. Food seems like a quick fix, amidst the complications of day-to-day living.
The author suggests some alternative snack ideas that actually decrease one's stress levels. You can read all of the explanations here, but here's the list of foods to add to your grocery list this week.
1- Almonds
2- Blueberries
3- Some cereals (ones high in fiber and fortified with B vitamins, such as folic acid)
4- Melons and cottage cheese
5- Fish
Jorge Cruise, a fitness and dietary guru, talks a lot about emotional eating. His proactive approach is to practice affirming statements that build your self-confidence. When we realize that it's not the food that will make us feel better, but our attitude towards the stressful situation, then the food loses its 'power to comfort.'
Now, I have to admit, it would be difficult for me to get enthused about grabbing some cottage cheese after a hard day. Afterall, my life's mission is to help people embrace the child within, and the child within would rather have a brownie sundae. We all know that.
We need to bridge the gap between childhood and adulthood in this situation. Do not deprive yourself of these treats or else life becomes way too serious.
I've thought of some compromises, though. How about making a fun trail mix with almonds as one of the main ingredients. Try to sneak some chocolate in there also, maybe M&M's or chocolate chips. It's all about the ratio.
How about putting some blueberries on top of a scoop of ice cream, not three scoops.
Cereal and melons are also good on top of ice cream. You could also eat the cereal with chocolate milk.
I'm not sure how to make cottage cheese and fish fun, to be honest. If anyone has any ideas, I would love to hear them.
Don't get me wrong, there's nothing better on a Friday night after a long week than sitting down with a glorious dessert, however, everything in moderation…
Even brownies.
[tags]Jorge Cruise, emotional eating, diets, dieting, healthy eating[/tags]