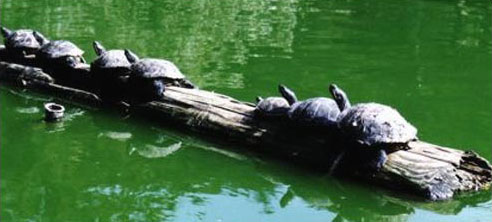 Perhaps some people raised their eyebrows when I suggested in my last post that our American educational system considers curiosity a disease. Well it sure seems like it to me, what with the OVER reliance on standardized tests and the OVER emphasis on fitting everyone into a standardized box.
Just the other day I was at a wedding, talking to an old friend who was a relatively new mother. Her daughter is a bit over a year old. I asked my friend what was her favorite part about being a mom. She didn't hesitate with her answer.
"I love how much joy she has," replied my friend. "She gets so excited about the littlest things; anything and everything around her. When she hears a dog bark, her ears perk up, her eyes get wide, and she wants to investigate. It's really inspiring.
"I meet with a group of other moms I used to work with," she continued. "And I asked them when kids start to lose that delight in the little things. They all agreed that it was about the time they enter school."
Tragic.
I've recently watched a handful of videos about the guys who created Threadless.com. (Thanks, Don the Idea Guy!) They gave a presentation at Stanford University about the secrets behind their success (they sell millions of dollars of t-shirts every year and have only bought one ad. Ever. After which they decided to never buy another one again.) After the speech, a few business students approached them to share their disbelief. "All of the things you said you've done to build your business," said the bewildered students of a very prestigious business school, "are the very things our professors have said will never work."
Go figure.
Oh, and did I forget to mention that the Threadless.com guys were college drop-outs?
[tags]educational system, curiosity, standardized tests, Threadless.com, business school, business success[/tags]