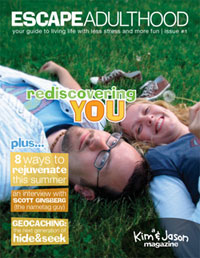 It's been a mini-dream for years.
We've been working on it for months.
The first issue of Escape Adulthood magazine is finished and we've got some wonderful feature articles penned by some remarkable people.
Future issues will be printed on dead trees; this one is digital and absolutely free.
Check it out and let me know what you think.