We'd like to introduce you to our newest featured fan, Marilyn Schoberg. She was the August S.W.E.L.L. prize winner and has been a long time reader of our site.
• Hometown… Born in Monroe, WI; I've lived in the Elkhorn, WI area since 1975.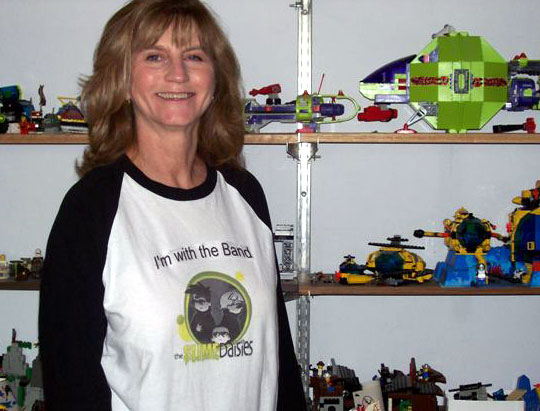 • My biggest dream… To move somewhere warm.
• My inspiration… My husband, who, in his 50's, taught himself how to play harmonica. He's become an in-demand blues musician all on his own.
• When I was a kid, I… had a large imaginary family (since I'm an only child). My favorite summer pastime was lying across the foot of my parents' bed in front of the open window, eating watermelon and reading Nancy Drew books.
• One way I stay childlike is… I still like to spend my summer days reading mysteries and eating watermelon.
• What I know so far…
– If it ain't broke, don' fix it.
– This too shall pass.
– NOW is the time to nurture your relationships.
– Smiling is easy.
– It's important that you're not too important to get the joke.
– God works the night shift so I can get some sleep. (I know this, now if I could only apply it!)
– If you have long hair, start at the bottom and work your way up when combing it out after you've washed it (advice given to me by my then-90-something blind grandma after she felt my long hair).
– The best toy ever invented is Legos.
• My favorite thing about "Kim & Jason" is… Stinky! Without a doubt!