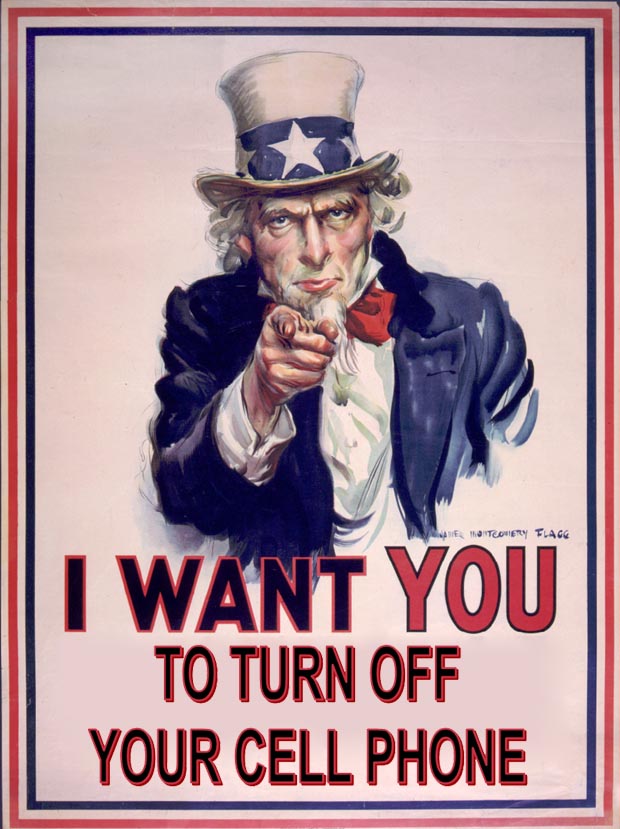 Warning sign that you might be taking yourself too seriously (a.k.a. Adultitis Symptom)… there's a cell phone in your ear, but you aren't talking to anyone. Heck, you aren't even expecting a call.
Don't get me wrong. I love the idea of hands-free cell phones. They are safe for driving and making typing much more convenient. It makes sense in a lot of situations, but when I see someone out to eat with her husband with a cell phone in her ear, I can't help but wonder. I just hope she's an emergency responder or waiting for a call from her best friend who is about to go into labor.
One thing I know for sure, if we take ourselves too seriously, life will be sure to humble us… publicly. Whether it's Charmin on your shoe or a mysterious black thingy in your teeth, which you horrifically discover in the mirror hours after dinner, rest assured it will happen.
Take the cell phone out of your ear and truly "be" in the moment.
[tags]cell phones, addiction, hands-free cell phones, taking yourself too seriously, Adultitis[/tags]