We just completed Day 2 of our 12 Days of Wishmas. Today's fun activity was creating paper snowflakes. When's the last time you made one? Many of our customers admitted that it had been decades since their last endeavor creating paper precipitation.
I kicked off the day by making one myself, as an example of this creative childhood craft. Little did I know just how uncreative my example would prove to be. Our visitors got pretty fancy, as you can see. I can't wait to hang them in our windows tomorrow.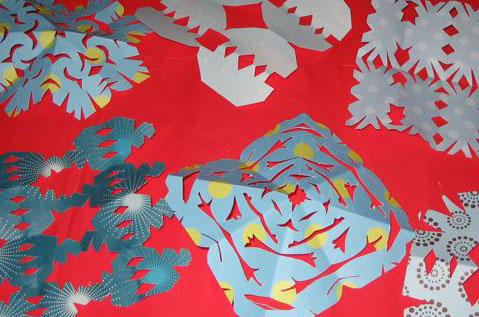 One thing I learned about making paper snowflakes is that it's very hard not to smile while you are cutting. The childlike anticipation of what the small folded paper will become brings a simple childlike joy.
Our shoppers left de-stressed!
Mission accomplished.
[tags]12 Days of Wishmas, paper snowflakes, childlike joy, play[/tags]