We had a "snow emergency" in Madison today, which is a fancy way of saying we got pounded with about 6 inches of wet and heavy white stuff. Schools were closed and the traffic was slow… which m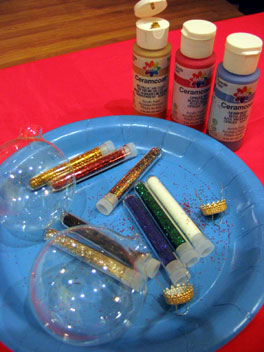 ade the traffic for our 12 Days festivities slow also. I certainly don't blame people for staying inside! By the way, is there anything better than the early morning discovery that school is closed? I had the chance to experience this again as an adult a handful of times, being a teacher. It was glorious!
Today's super fun childlike event was "make your own ornament." If you want to give this a try, here's the game plan…
Pick up some clear glass ornaments, various colors of acrylic paint, some glitter, and rubbing alcohol. The day before your fun, wash out the ornaments with some rubbing alcohol, leaving them to dry overnight. The next day, simply squeeze the paint into the glass, rotating them around to your liking. Have fun picking the colors and adding the glitter! Let them sit for a few hours upside down (in the container the ornaments originally came in) before hanging them on your tree.
Give it a try!
Anytime you get to work with glitter, it's a good day!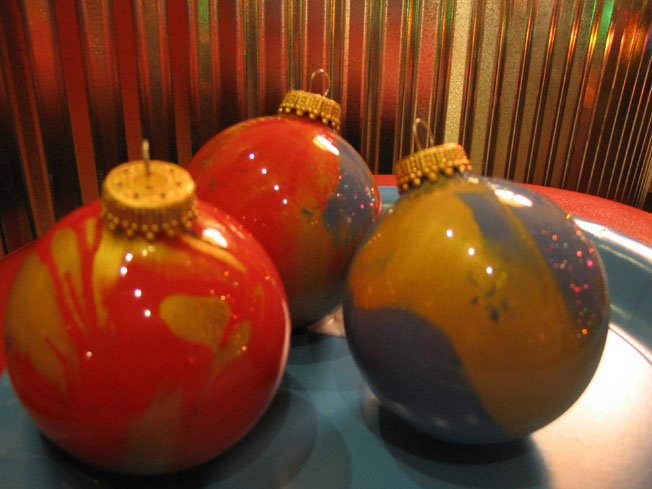 [tags]making ornaments, Madison WI, 12 Days of Wishmas[/tags]