You've heard of "Name That Tune"?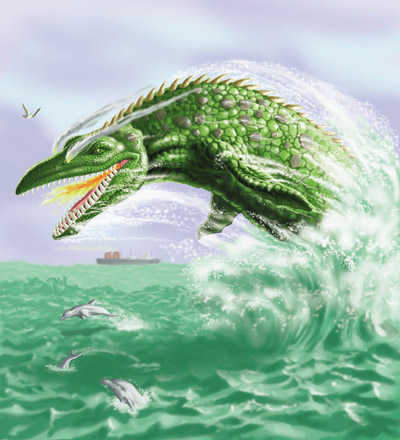 How about "Name That Tree"?!
A dear friend shared with me yesterday that every year they get a real Christmas tree. They have the family tradition of naming the tree. One year it was Bruce the Spruce, another year Ralph. This year their tree's name is Leviathan. (I asked her to repeat the name like three times over the phone). Yes, Leviathan. You know, the Greek fabled sea monster! (He's the green freaky guy in the picture.) Do you think there's much Adultitis in their household this holiday season? It's hard to be a stressed-out mess when you look over at Leviathan in the corner, showing off his sparkling lights. She shared that her and her kids were lying under the tree the other night having fun recalling all of the different trees who had come and gone over the years.
Our living room was adorned with a plastic tree growing up, so I never took part in such a tradition. We did name our beater cars in high school, though (I miss you Blue Blare!). And, as many Apple users will relate to, Jason and I name all of our computers. We have more Macs than Jason has shoes. (No joke!)
Naming things that really shouldn't have names is such a fun way to Escape Adulthood. It brings a little unexpected fun into the day.
What typically nameless things have you christened? (Keep it clean!)
[tags] Name That Tune, Christmas trees, Leviathan, Escape Adulthood [/tags]