Is it just me or does watching the nightly news make you want to jump off a cliff? Filling my head with images of tragedies, war, and political fighting is not my idea of a natural transition to a peaceful night of sleep.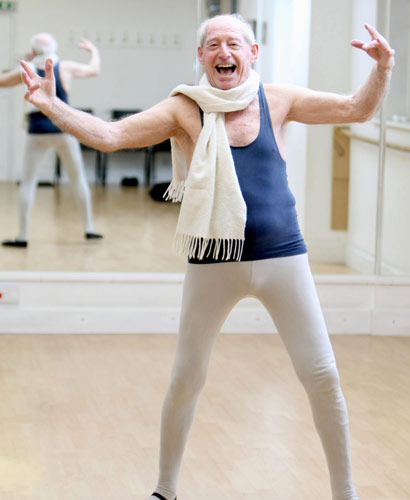 It's no surprise studies show that tuning into the news leaves viewers needing psychological intervention to get back to a relaxed and healthy state of mind. Yikes! No wonder Adultitis is so common and widespread.
My childlike optimism refuses to believe that the ratio of good to bad news is that far off. Somewhere along the line, producers decided that bad news sells better than good news. When Kim & Jason was highlighted on NBC in December for our 12 Days of Wishmas, our story was literally a death sandwich. Tragic deaths before us and the same right after. We were excited that our clip brought a small light to the dark news of the evening.
Instead of jumping on the negativity train, take a proactive approach to finding good news. I have two awesome sites for you to bookmark. The first one is HappyNews.com. Their motto is "Real News, Compelling Stories, Always Positive." How refreshing! They even have a "Heroes" section, where you can read stories about everyday heroes making a difference. The other site is GoodNewsNetwork.org. They even sell products featuring the phrase "Good Happens." Their section called "Great Kids," highlights stories of kids doing amazing things… that's the goosebump section.
So, instead of complaining about how depressing the news is, enjoy the newfound smiles and optimism of positive news. Good things are happening every second!
Here are some of today's headlines…
Boy Saves Friend's Life In Class
Ballet Dancer, 88, Makes Debut
Speed Racer' Car Coming to Auto Show