Over Christmas my in-laws had a house full, everyone was home. It was so nice being together. My father-in-law shared afterward that one of his favorite moments was on one of the mornings after his shower. He got dressed, came out of the bathroom and found his five-year-old granddaughter, our niece and god daughter, standing proudly next to his bed. She had decided to surprise him by making his bed. And what a surprise it was!
We later found out from her mom that she likes to do t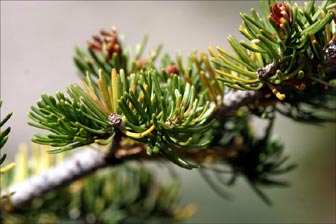 his sort of thing for her in the mornings, too. It's not uncommon for my sister-in-law to come out of the bathroom and find an act of love waiting for her.
Kids are experts at simple and spontaneous acts of love.
One day while reading a book to my kindergartners I happened to mention that I loved the smell of pine, like the trees near the playground. Little did I know what that side comment would start. For weeks afterward, after all three recesses my desk would be covered with small pieces of pine branches. Parents would look with bewilderment at my desk at the end of the day, noticing the mess of needles. That small act of love would inevitably make my day.
When's the last time you felt compelled to share some spontaneous love? (And I don't mean the February 14th kind of love.)
Maybe it's bringing a yummy coffee drink to the most unappreciated person at work, sending flowers to your mom for no reason, or the simple act of noticing something small about someone you see everyday.
When we rush through life it's easy to miss the opportunities that are all around us, the simple acts of love.
Thank goodness kids remind us of this important lesson.