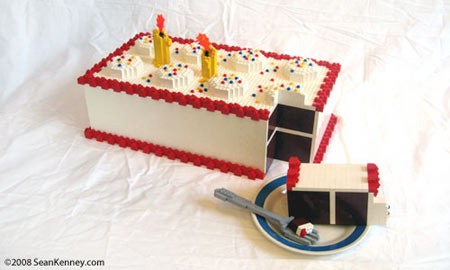 Monday was the 50th birthday of everybody's favorite building material. LEGO artist Sean Kenney — is that a great job or what? — whipped up this birthday cake as an homage. (Yep, it's entirely made of LEGO bricks!)
Sean has an impressive portfolio of work — gotta love this Homer Simpson sculpture — and has nearly one million LEGO pieces in his workshop!
Great job, Sean! And happy birthday, LEGO!