One of the most important life lessons my parents taught me growing up is that meaningful traditions and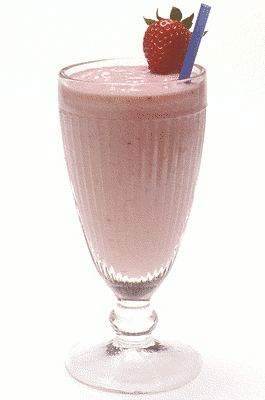 memories do not have to be a lot of work and they certainly don't have to cost a lot of money. Every Valentine's Day as a kid my mom would make strawberry milkshakes for dinner. YUM! Those cold glasses of pink goodness replaced our usual glasses of 2% milk. What a treat! Something as simple as a milkshake created a annual tradition that all of us girls (and my dad, too) looked forward to. It was such a hit, she would even make "shamrock shakes" on St. Patty's Day. These simple expressions of love showed us the importance of delighting in the little things.
So often when we are short on time we assume that the easiest way to make a memory is to spend a little (or a lot of) money- going on a big vacation, buying a fancy gift, or an expensive meal. My favorite childhood traditions and memories hardly cost any money at all.
I took a page out of my mom's book Monday for Jason's birthday. We were in a hotel in Denver preparing for an evening speaking gig. Knowing this would not be the most exciting birthday I decided to surprise him with a few little smiles. When he went to take a shower, I got busy… blowing up as many balloons as I possibly could. He's like Speedy Gonzalez in the shower (at least compared to me, the California Raisin, after it's all said and done), so I had to work quickly! When he came out of the bathroom, he was greeted by a room full of colorful balloons… and a small cherry pie (his favorite) waiting for him by his laptop. Did this cost me much? No, just the time to think of it… and a lot of hot air, which literally took my breath away in this higher elevation.
What can you think of this Valentine's Day to bring an extra smile to your loved one?
Make a memory you won't soon forget and share with us how it went.