This week's Escape Plan challenge (aka our Tip of the Week) is #18: Prison Break: Get out of your element. Go somewhere you've never been before.
Last week we were in Atlanta for a speaking program. After the event the host asked us where we were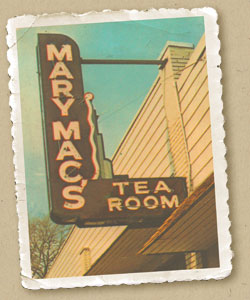 heading for dinner. We excitedly shared that we were going to get some traditional southern cooking at the infamous famous Mary Mac's Tea Room. Known for their southern fried chicken and pot likker with cracklin' bread, we knew we'd get a real taste of the south. The host and her colleague sheepishly admitted that even though they have lived in Atlanta for years, neither of them had ever been there to eat before. Isn't that true for many of us?
Is it possible that I am so busy doing that I no longer have time to enjoy being? -Wilson
Sometimes it takes going on a vacation for us to try new experiences and new foods. And yet, there is plenty to check out right in your own backyard.
Let us know what you explore this week. Leave us a comment on the Escape Plan Blog to share what you did to break out of your element.