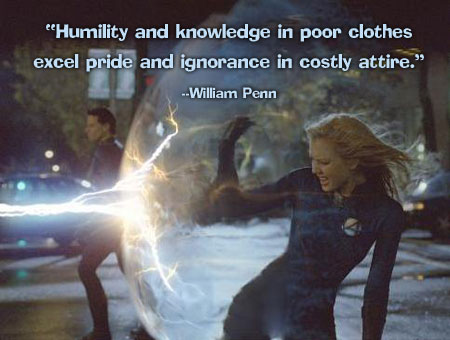 You know how some people become so frustrated by the antics of their crying baby that they resort to shaking them violently?
Sometimes, when I'm speaking, I want to do that with audience members.
The other night, Kim and I were in North Dakota for a program. A young high-schooler and his mother were in the audience, seated about halfway back. The kid had a cell phone and he spent the entire program texting friends.
Well, almost the entire program. You see, there's one point of my program where I share some Adultitis warning signs. I say, "You might have Adultitis if you've gotten to the point where your cell phone has become a body part." Then I show a slide of a guy with a cell phone taped to his head.
The mom nudged the boy, who looked up, shared a brief laugh with her, and promptly went back to his texting.
That my friends, is what we call irony.
Something that drives me crazy (and I'm sure anyone who is passionate about helping people improve their lives) is when someone you're talking to doesn't think you're actually talking about them. Of course, I realize that I can't make anyone change. They have to do it themselves. But sometimes I wonder if I'm even getting through.
Sometimes I want to go up to people in my audience, shake them, and say, "Hey! I'm talking about YOU!!!"
To which, they'd probably reply, "I get your point, but you don't understand. My situation is different."
Of course, the world would be infinitely better if everyone did what we told them to do, right? Every professional speaker thinks that way, or at least they should. That's what helps fuel their passion to help make a difference.
But the truth is, we all think our situation is different. Every last one of us.
We think, People should learn to budget their money better. People need to take a look at their priorities. People should do a better job of raising their kids. But us? The person we see in the mirror? Don't even go there. After all, our situation is different.
Our situation is the exception to the rule.
Nice try.
That's such an easy cop out. And we all use it. It puts up an invisible force field that prevents any criticism from being hurled in our direction. Any helpful advice is immediately deflected because our situation does not apply.
The sad part is that when we embrace that attitude, we miss out on wonderful opportunities to improve our lives. Our relationships. Our careers. Ourselves.
Don't be so prideful to think that your situation is so much different than everybody else's. Nobody's perfect. We all have lots to learn. There is a nugget of gold in every piece of advice. The key is to lower our force fields, take the advice that comes our way with a grain of salt, and figure out how to apply it to our unique situation. Ask yourself, "Where is the truth in this? How can I apply that truth to my life?"
Meanwhile, as you read this blog, encountering the bits of advice here and there, know this:
YES! I'm talking about YOU!