This week's Escape Plan challenge (aka our Tip of the Week) is #33: Spoiled Rotten: For no reason at all treat yourself to something out of the ordinary.
With Trick or Treats coming up in only ten days, it's a good reminder that it's okay to treat yourself every once in a while… just because. In light of the recent financial fears it's more important than ever to recognize that you don't always have to wait for that big trip to Disney Land to get a reprieve from the grind. Life is too short to push off happiness. Take a few minutes to think about something that would make you grin from ear to ear… then take the necessary steps to put it into action. Here are a few easy (and inexpensive) ideas to get you started…
• Loving all of the Halloween candy out in the stores? Buy a bag, put it on your desk, and allow yourself one per day. (Everything in moderation!)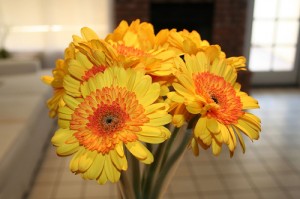 • If you're a nap person, arrange your Sunday so that a nap is the centerpiece of the day.
• Enjoy massages, but feel guilty about spending so much on yourself? Call a local massage school and find out about the discounted rates for students in training. You may end up with a 50% off massage that will leave you with 100% relaxation.
• Take a sick of it day.
• Buy fresh flowers for your kitchen table.
• Pick up the most recent ESPN magazine.
Leave us a comment and tell us what you did to treat yourself this week.